Dying Man's Last Wish Is To Find A Home For His Beloved Dog
He's his best friend — and he wants to make sure he's always safe ❤️️
John simply cannot imagine his life without a dog by his side.
Even though John needs a wheelchair to get around these days, he knew he was still capable of giving a shelter dog a loving home.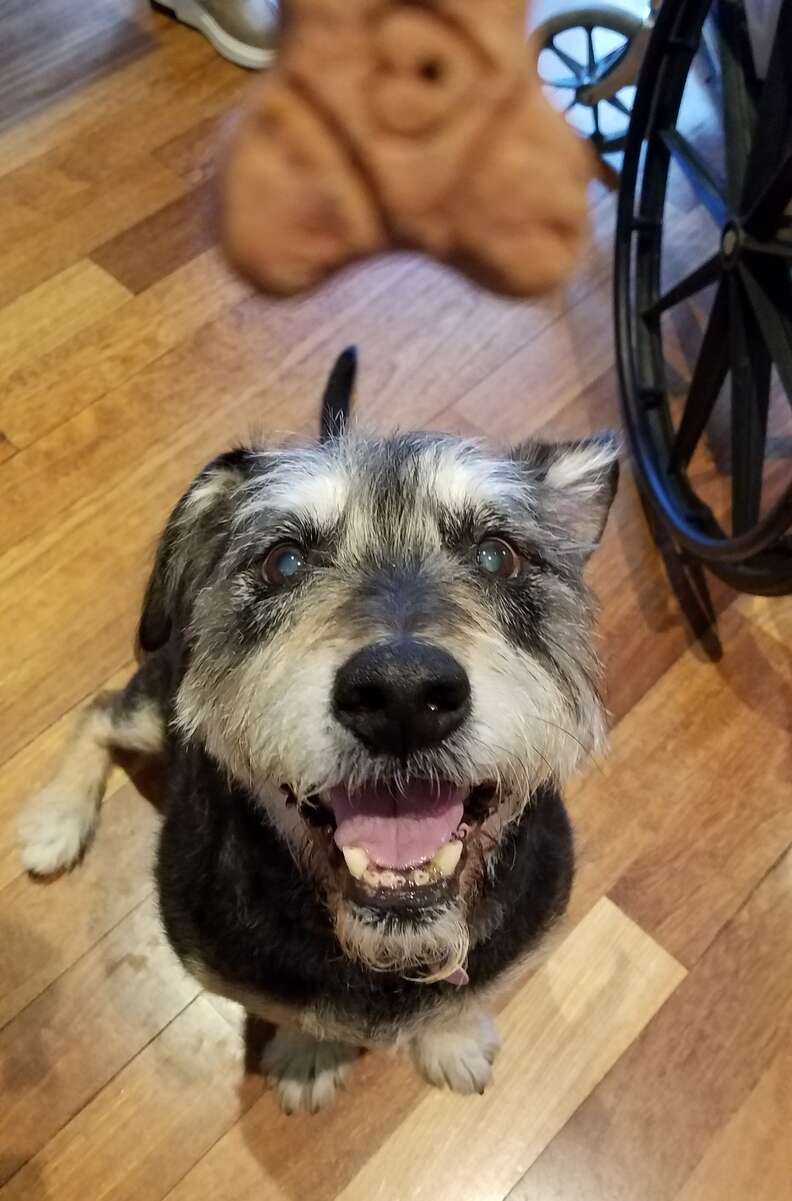 The last couple of years have been full of love between John and Pawpaw.
This is the 13th dog John has lived with throughout the course of his life — and he couldn't imagine a more perfect companion. Even though John suffers from ALS, a neurodegenerative disease, he has treasured every single day with Pawpaw.
But now John's health has been declining more rapidly, so he has to plan for the future — and there's nothing more important to John at this moment than finding his beloved Pawpaw a forever home for after he passes away.
"Pawpaw is his family and it's bittersweet, knowing that John may leave us soon," Sherri Franklin, founder of Muttville, told The Dodo. "I am honored to help Pawpaw find his new family."
Many beloved pets end up homeless when their people die, so John's forward-thinking is especially heartwarming, considering what can end up happening.
"When someone passes away their dog is usually brought in to a local animal shelter and if the dog is older they will end up getting euthanized if a home is not quickly found," Franklin said. "Muttville gets dogs from all kinds of backgrounds, the ones that really pull at my heartstrings are the dogs that have had a wonderful home until their guardian passes away or goes into a care facility, [and] their whole life turns upside down."
That's why Muttville's Seniors for Seniors program is such a good idea — for people and for animals. "We find seniors that have lost their own dogs and want a seasoned companion," Franklin said.
Even though Pawpaw is 13 years old now, he "acts like a puppy!" according to Franklin. "He always is smiling ... He loves other dogs and every human he meets!"
Pawpaw is an upbeat and easygoing dog who would fit in very well in most situations. "Pawpaw is super friendly and would be great fit for most homes, a family would be wonderful or a single person," Kristin Hoff, Muttville's adoption manager, told The Dodo. "He has a zest for life and will enjoy an active lifestyle! He does love to sleep with his guardian and live indoors."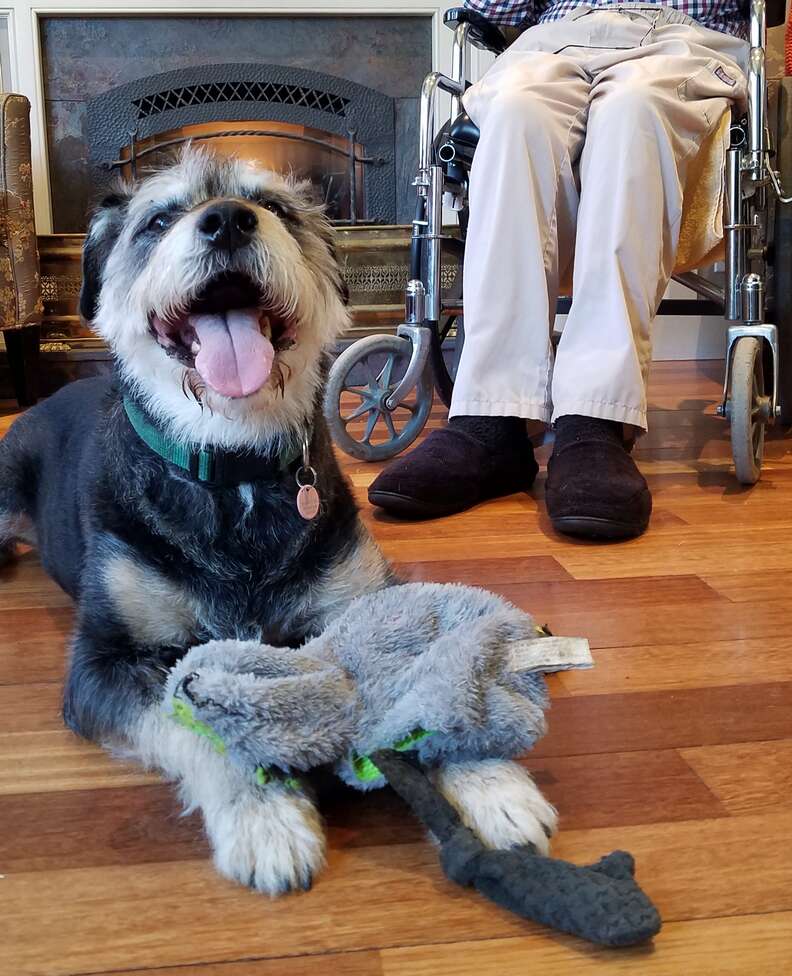 When Pawpaw finds a home, it will not only save his life — it will also give John the most beautiful gift, knowing his dog has gone on to make another family happy the same way Pawpaw brightened his days.
"John wants to know where Pawpaw will go after he passes," Patty Stanton, a board member at Muttville, told The Dodo.
Perhaps Pawpaw could even go on to help another person with an illness — pets are famously good at lifting spirits and even lengthening lives. Three years ago, John was given only 6 months left — with Pawpaw by his side, he's lived for far longer than expected.
"The positive impact of the human-animal bond can be a great support for people with ALS and other individuals who are facing chronic and terminal diseases," Jennifer Claxton, director of care services for The ALS Association Golden West Chapter, told The Dodo.
It's never too early to think about the future of your furry family members, just like John is doing. "The single most important thing a dog/cat guardian should do, is make sure to make plans for their animals, no matter your age!" Franklin said. "Not just writing it in your will but also have conversations with whomever will be your pet's advocate. It would save so many more lives."
In the meantime, so many people are sharing John's wish for Pawpaw in hopes that it comes true very soon.