Guy Takes His Dog On The Most Epic Walk — Around The World
"How amazing it was to be in the middle of nowhere ... having just walked 8,000 miles on an adventure with my best friend."
There's nothing a dog loves more than a nice long walk. But one rescue pup is putting this idea to the test by taking the longest walk possible — a walk around the world.
When Tom Turcich began his World Walk in 2015, he started relatively small: walking from his home in New Jersey to Austin, Texas. Over the nearly 2,000 miles, Turcich began to think that maybe having a companion wouldn't be such a bad idea. But who would be loyal enough to join him on his years-long journey? There was only one answer: a dog.
Turcich visited an adoption center the day he reached Austin, where a volunteer brought out a 3-month-old puppy.
"I asked if I could hold her and once I did I knew she was the one for me," Turcich told The Dodo. "I don't know exactly what it was about Savannah, but she was the only dog I felt a connection with. I just had a feeling we'd get along."
Since Savannah and her dad left Texas the two have spent every day together, traversing 18,000 miles and 37 countries. And Savannah has proven time and again to be the faithful companion Turcich dreamed of.

"During our daily walks of about eight hours, she is diligently by my side if we're on a road with traffic, or hurrying from one interesting scent to the next if she's off-leash on a country lane," Turcich said. "If a rabbit or squirrel appears she'll perk up but never go after it. She knows not to run off."
Though usually calm and subdued, Savannah protects her dad by standing guard at night, fighting off anyone that invades their campsite. And during the day, the faithful pup gives Turcich the strength to continue on the journey in the darkest times.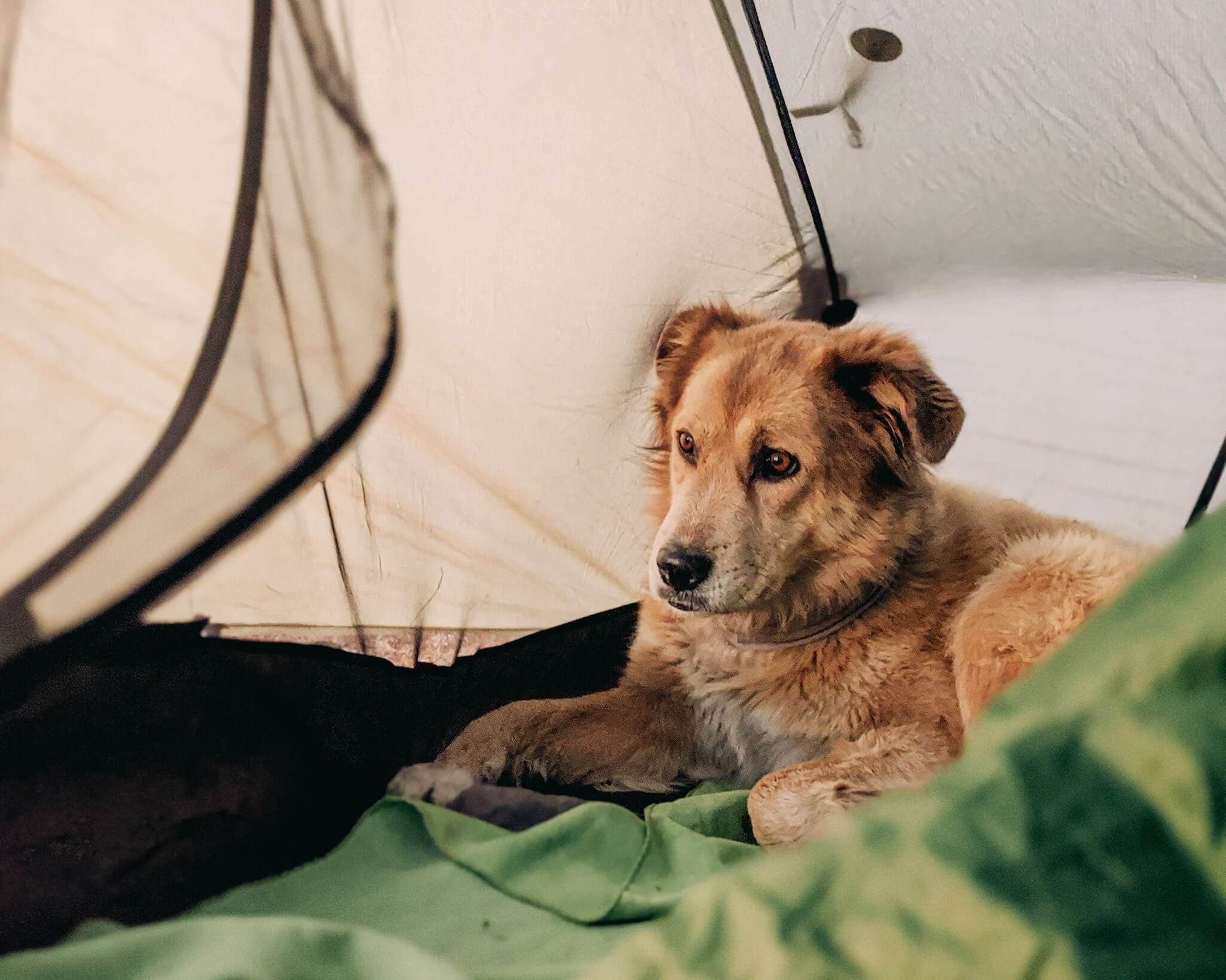 While walking over the Andes from Chile to Argentina, Turcich collapsed in the mountains. Savannah knew just what to do to help her dad make it to the border.
"As I was pushing my cart over the sand my legs simply gave out on me and I dropped to the ground," Turcich said. "She sat down beside me and waited patiently. And with her sitting there I thought how amazing it was to be in the middle of nowhere, at 5,000 meters, having just walked 8,000 miles on an adventure with my best friend."
"I definitely lean on her a lot," he added.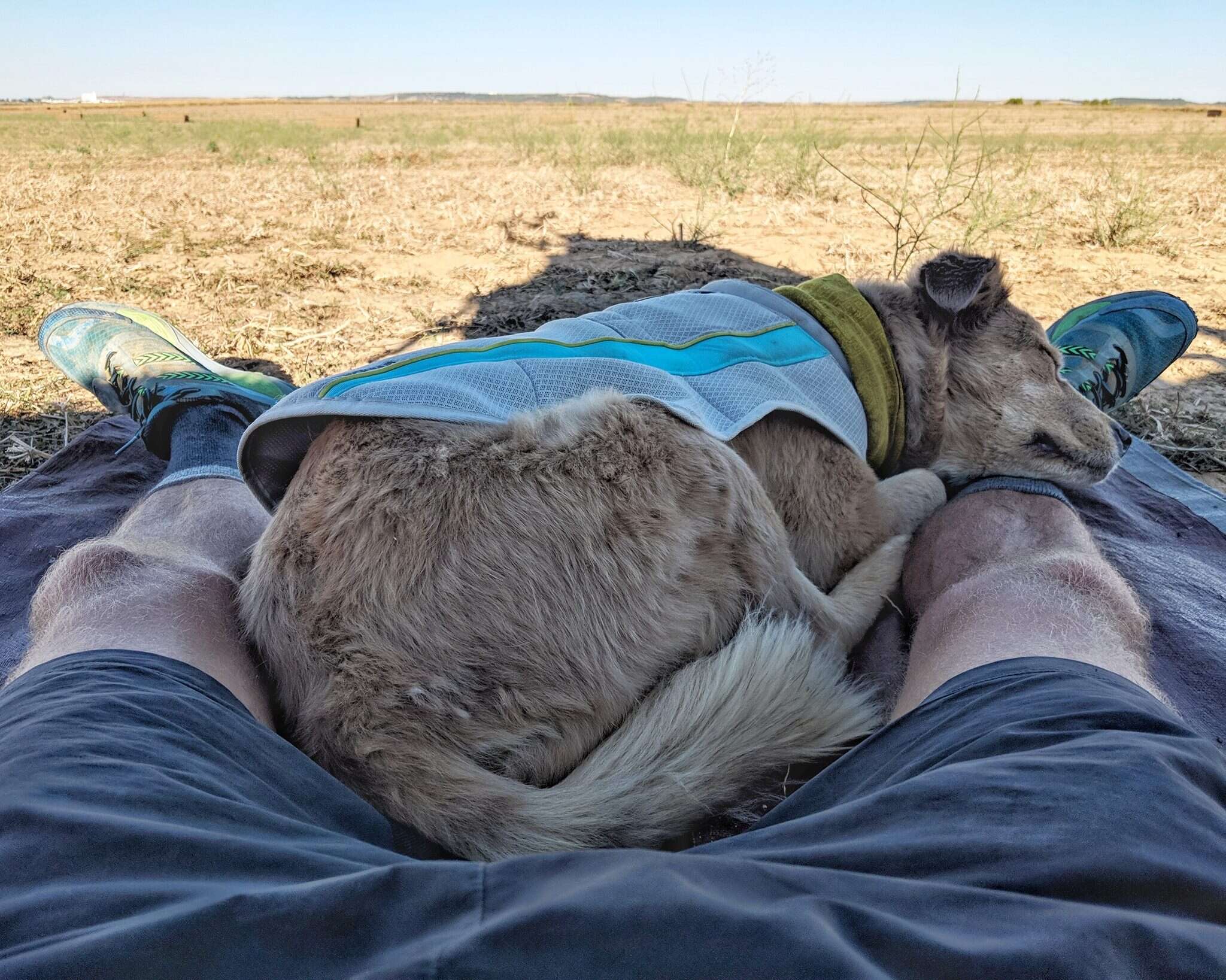 Over the next two years, Turcich plans on finishing his world walk with Savannah, starting with 4,000 miles from Azerbaijan to Mongolia. After that, he plans on traversing the continent of Australia and finishing with a walk across the United States from California to their home in New Jersey.
When their journey is complete, Savannah will be the first dog to walk around the world. Then, Savannah can finally relax at home with her dad and live out her golden years in peace.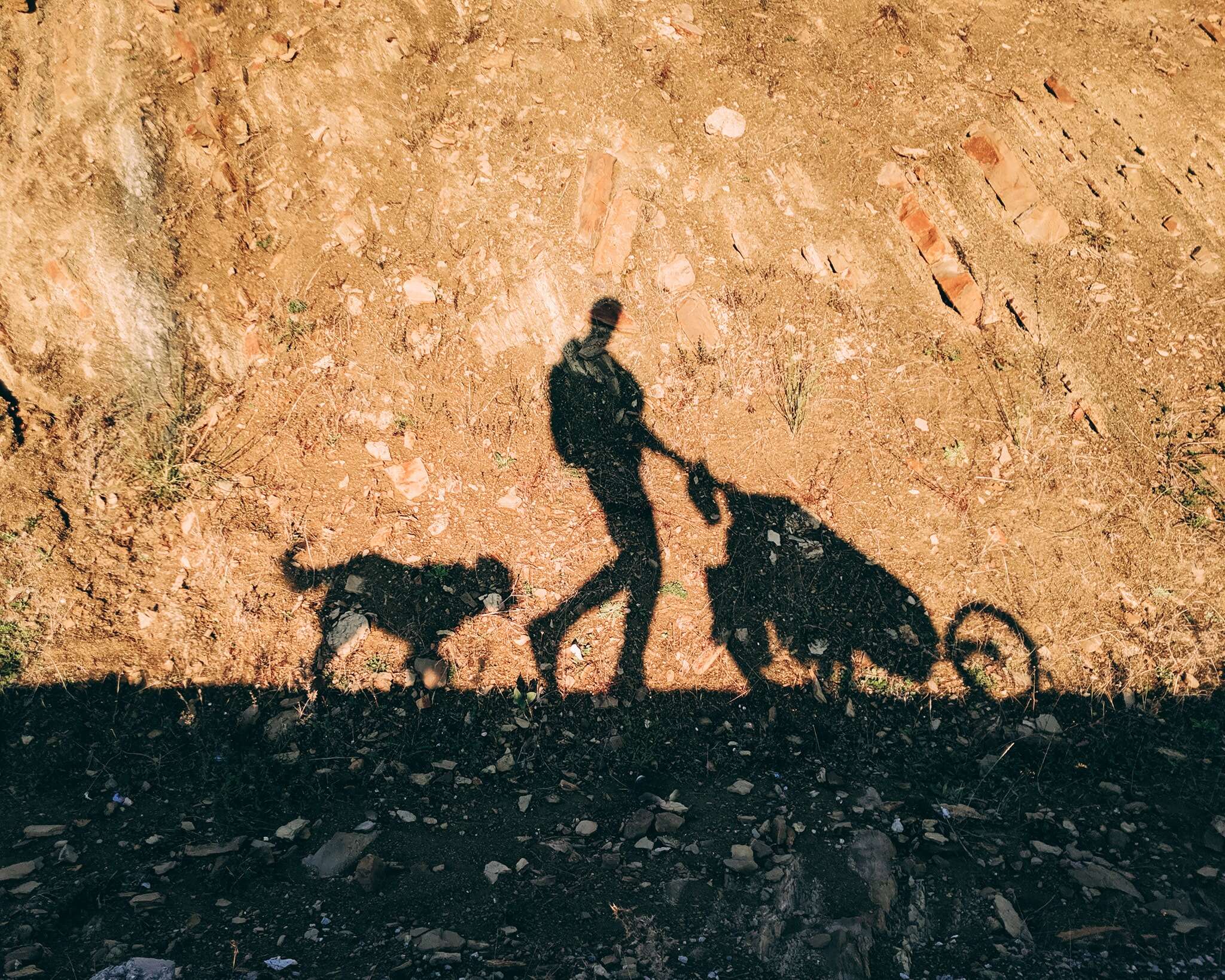 "She's walked beside me for so long, across so many countries, that the pride and protectiveness I feel for her exceeds anything I thought possible," Turcich said. "It's a great honor to share this adventure with her."