Guy Tries To Pass Off Ruined Shirt As A Present For His Dog
Gordie wasn't buying it.
You might say that, when life handed Alex Tumay lemons after an unfortunate mishap with the laundry recently, he tried his best to make lemonade. After all, who doesn't like proverbial lemonade?
His dog Gordie, that's who. (But he'll take a sip of the real stuff, if you're offering.)
It has been getting pretty cold in New York City, where Alex and Gordie call home, and that means it's high time to start breaking out the winter wardrobe. Evidently, being a bit too overeager to slip back into one of his favorite cozy wool shirts, Alex made a fatal mistake.
He put it in the wash. And of course, it shrank.
"I mess my stuff up all the time," Alex told The Dodo ruefully. "I'm a walking spill."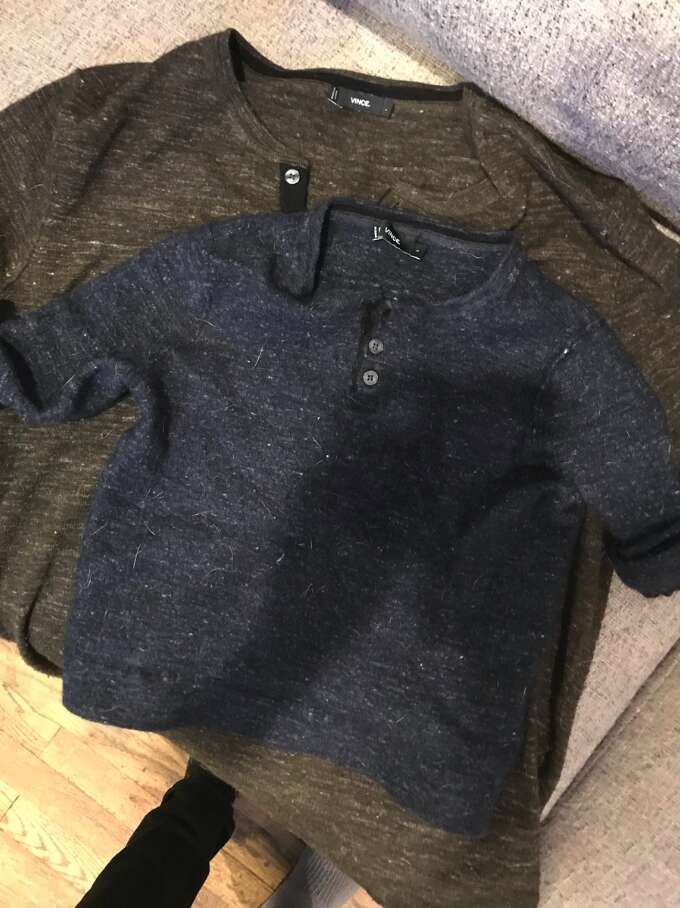 Alex had paid a pretty penny for the shirt, and now, unless he planned on strutting around the cold streets with his midriff showing, it was essentially ruined.
But then Alex's eyes glanced over to Gordie, naked as usual.
That's when he hatched an idea to turn this fashion fail into a fashion win.
Surely, dear Gordie would be delighted to receive such a thoughtful present from his adoring friend Alex, right?
Wrong. He hated it.
As if Gordie's look of quiet indignation weren't enough to let his thoughts on the matter be known, he sent that message home by simply refusing to budge an inch while the offending garment was against his skin.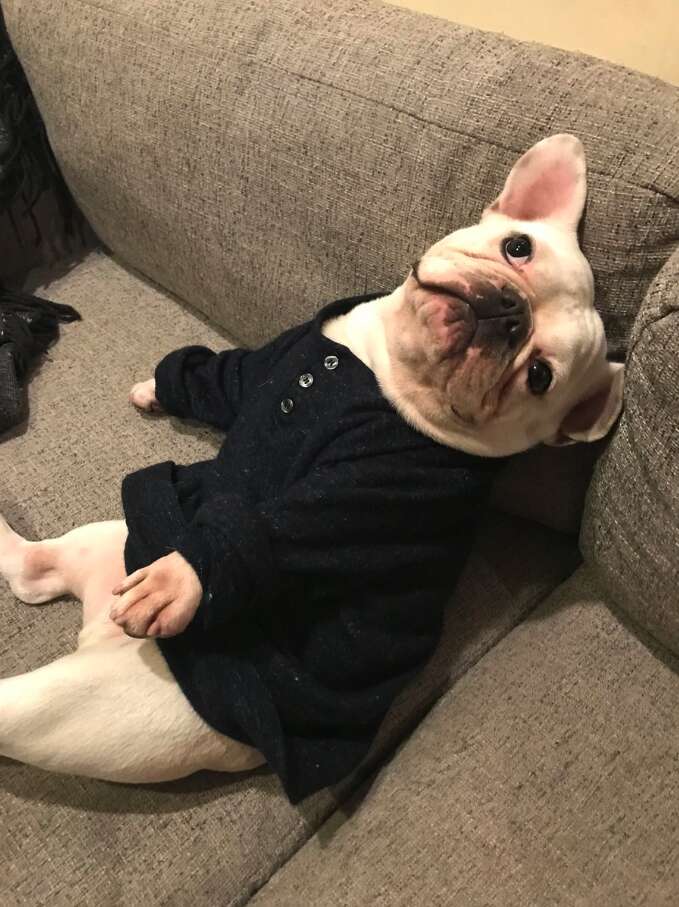 Gordie's icy reaction was received loud and clear; it came as a bit of a sting to the gifter.
"I mean it's actually a really nice wool shirt," Alex said. "He still hates it."
To be fair, Gordie has never been a fan of canine clothes, preferring to rip them up rather than wear them. But this one was supposed to be special. Alex was defeated: "I thought about getting it tailored to him afterward, but that felt too crazy."
His dog would probably agree that he made the right call.
Though the admittedly error-prone Alex could chalk up this failed experiment to yet another mishap, there is one area where he never lets Gordie down: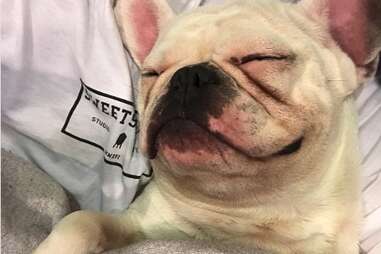 And in the end, who needs a warm, wool shirt with such a perfectly cozy best friend around?