Man Finds Dogs Trapped In Underground 'Hell Pit' — And Knows He Has To Save Them
"All the dogs, without exception, are grateful for their second chance in life."
When Michael Chour gazed down through the bars of the pit, he felt sick. At the bottom of the pit were eight dogs — filthy, skinny and completely terrified.
Chour, founder of The Sound of Animals, a dog rescue group in Southeast Asia, was visiting a dog meat slaughterhouse in Siem Reap, Cambodia, to shoot footage for a film that would help spread awareness about the dog meat trade in Southeast Asia.
But when Chour and a few colleagues had a look around the property, they saw the pit, which Chour estimated to be about 10 feet deep, with a barred grate on top. Inside the pit were eight dogs. Sadly, two of the dogs had already died.
Warning: disturbing images below.
"We had to look down at them from above," Chour told The Dodo. "We have described it is a 'hell pit.' The conditions were deplorable, and the dogs were just waiting to die."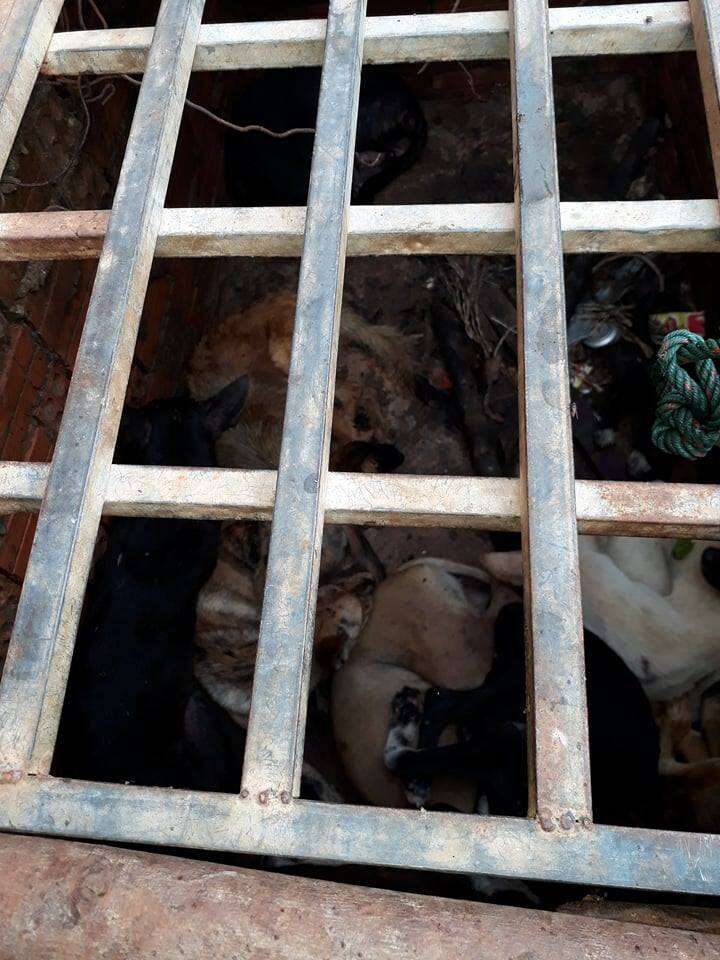 Besides the dogs inside the pit, six other dogs were locked up inside a small filthy cage. They looked just as scared.
Being locked up would have been terrifying enough. But what awaited the dogs was far more horrifying — people would have eventually pulled the dogs out, hung them up by their necks and killed them in a very traumatic way. After that, the dog meat would have been cooked and served at the restaurant.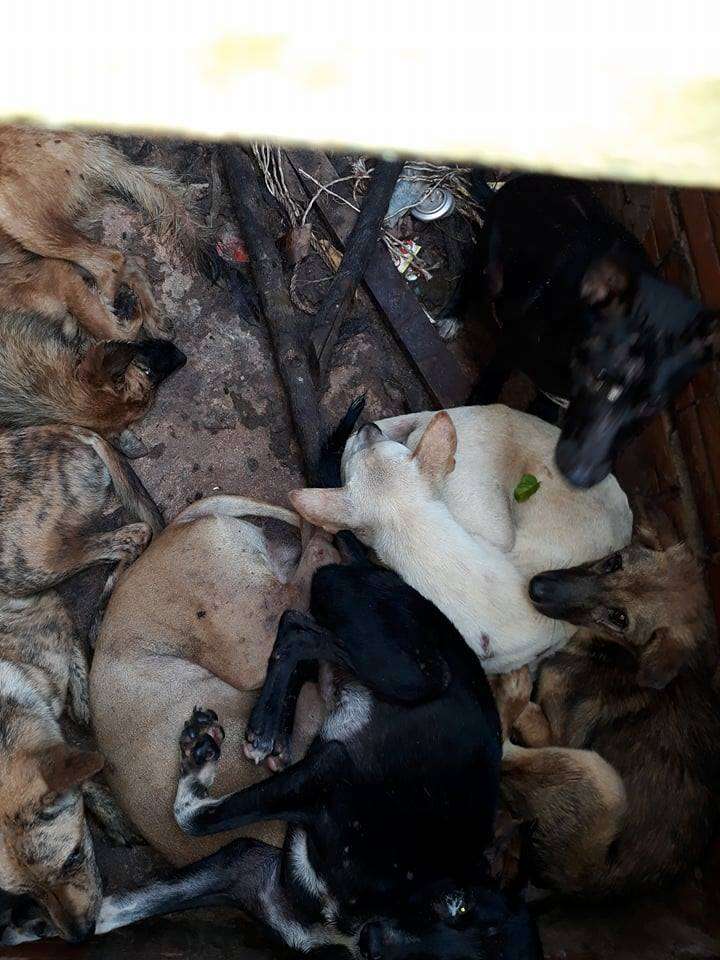 In Cambodia, it's legal to kill dogs for their meat — and the practice is extremely widespread. While no one really knows how many dogs are killed in Cambodia each year, some restaurant owners claim to go through 40 to 80 dogs per day, selling dog meat meals that cost about $2 USD per dish.
Thankfully, this never happened to these dogs. Chour and his friends convinced the restaurant owner to release the 12 dogs who were still alive.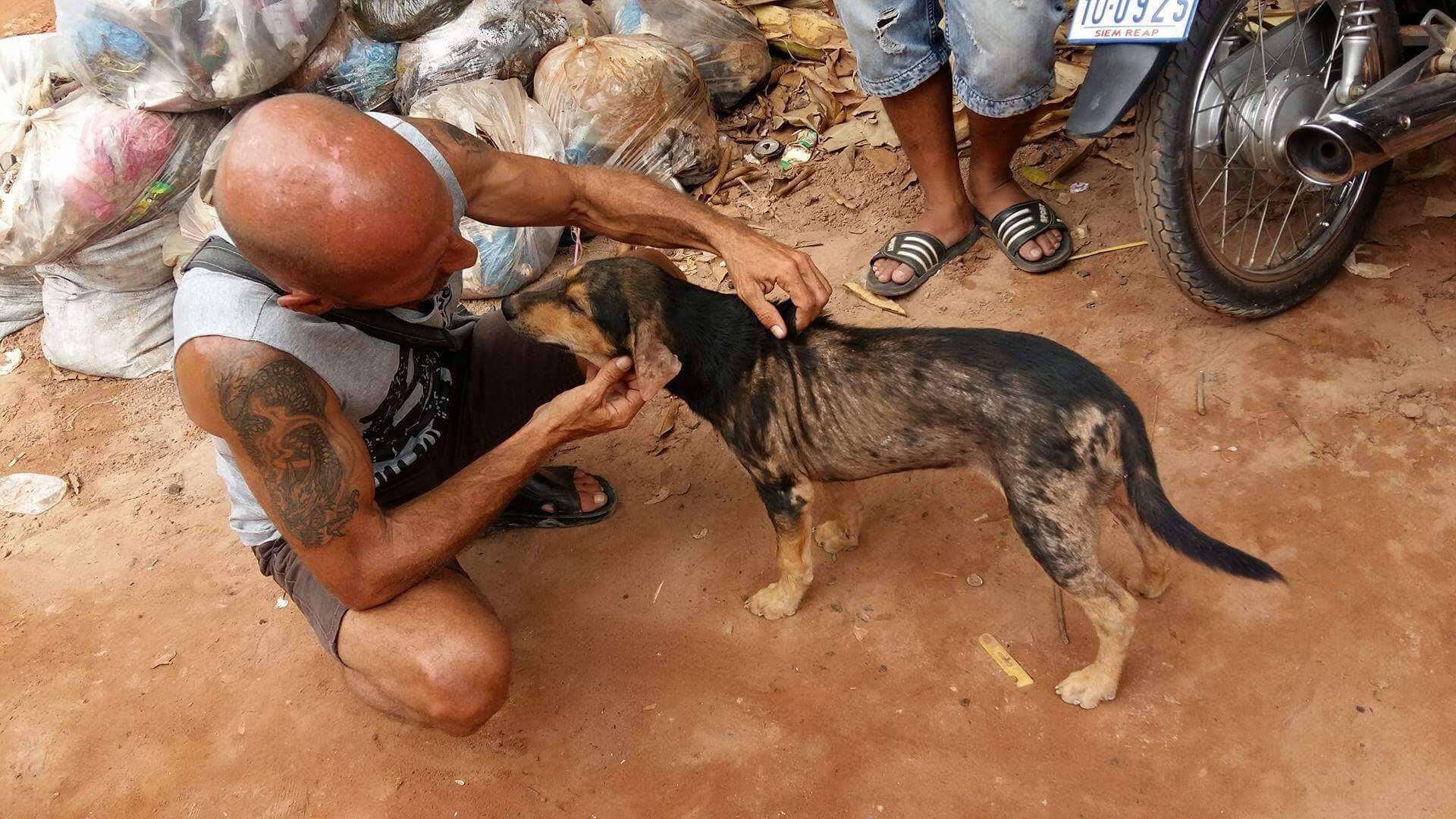 The restaurant owner pulled the dogs out of the pit by wrapping a noose around their necks and pulling them up. While this was horrifying to watch, the dogs were thankfully unharmed, although they were mentally traumatized, according to Chour.
"The dogs were generally in acceptable physical condition, although most were very disorientated and uncertain," Chour said.
"We try to be as positive as possible," Chour added. "Instead of feeling upset, we were grateful that 12 dogs were given a second chance that day."
The rescue team quickly got the dogs into transport cages and loaded them onto a truck. Then they drove them to the safety of a foster home, where the dogs received urgent veterinary care, as well as plenty of love and affection.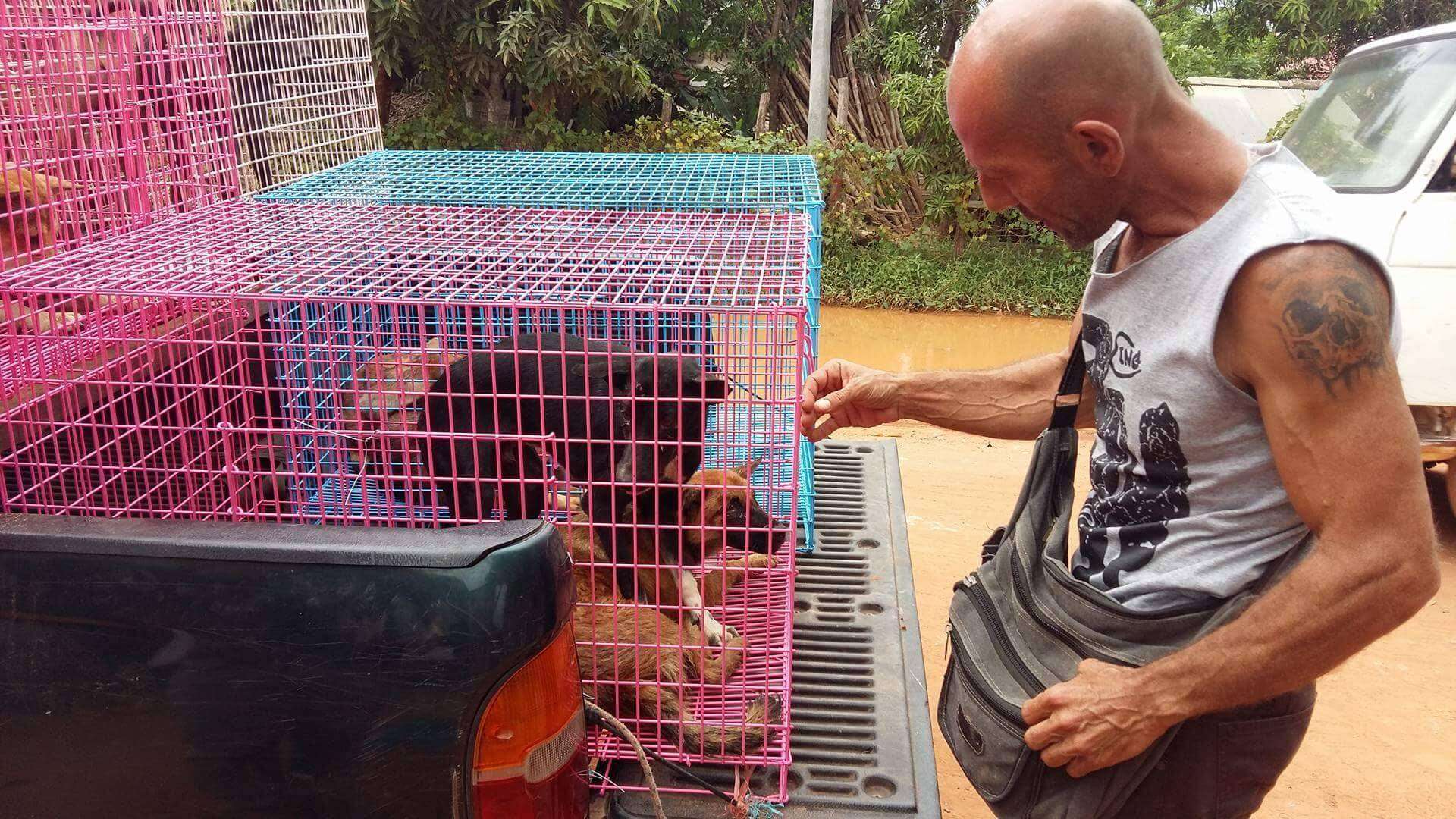 "The dogs are very sweet and most get along with no problem," Chour said. "It is as if they have seen hell, and are now living each day the best they can."
Eight of the dogs have already gotten sponsors, as well as names — Daisy, Hero, Fairy, Pixie, Cadeau, Sylvie, Blue and Danny. While Chour will make sure that all 12 dogs receive lifelong care in Cambodia, he'd like to get some of them adopted into overseas homes.
"Dogs are extremely pliable and responsive to love and care," Chour added. "We know that all the dogs, without exception, are grateful for their second chance in life."
To help care for these 12 rescued dogs, you can
make a donation to The Sound of Animals
. If you're interested in adopting any of these dogs, get in touch with The Sound of Animals through its
Facebook page
. To help shut down the dog meat trade in neighboring Indonesia, you can also join Humane Society International's efforts and
sign this petition
.