Guy Rushes Into War Zone To Save Stranded Cats
What a hero 👏❤
This week, Mohammad Alaa Aljaleel traveled to Kafr Nabl, a town in Syria recently hit by airstrikes, with one goal in mind — to rescue cats who'd been left behind.
Before the bombing had begun, many residents were able to flee to safety — but unfortunately, some pets were left stranded.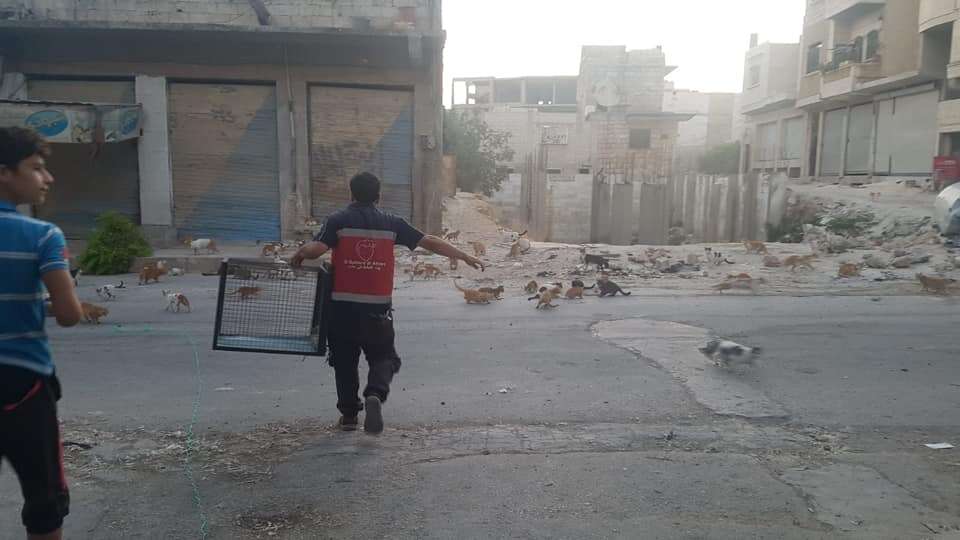 "It isn't easy to take a pet with you when you have to move fast and carry all your belongings with you," Alessandra Abidin, Aljaleel's friend and fellow cat lover, told The Dodo.
Knowing how upset people were to leave their pets, Aljaleel, who is sometimes referred to as the "Cat Man of Aleppo," decided to travel to the city to help.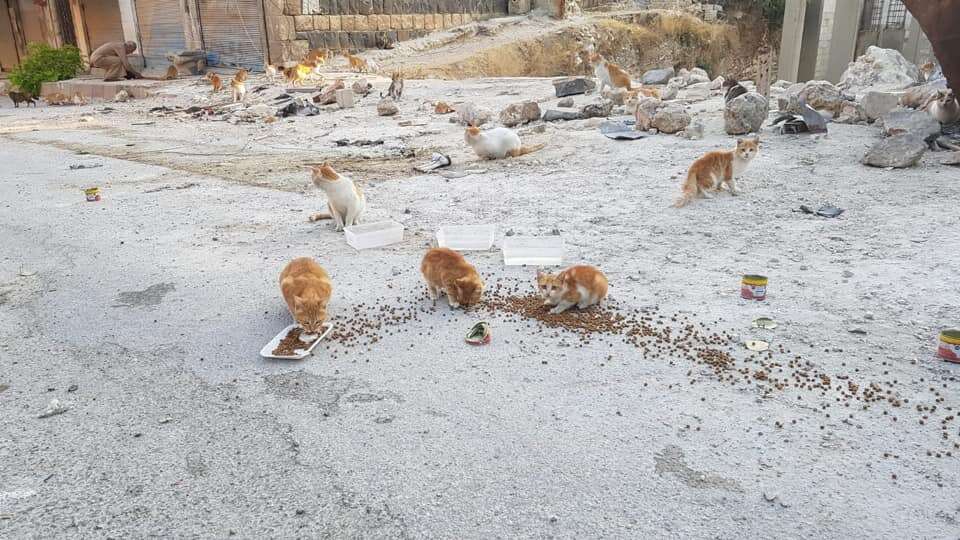 Abidin explained that, in this latest rescue in Kafr Nabl, the former pets had joined with feral cats to roam the streets together, forming a big colony.
"Some of them approached the team," Abidin said. "They probably knew we brought food. These were easy to catch. We set trap cages for others with food inside to lure them in. It's not a quick job. We have to wait nearby to drop the cage doors."
So far, the team has rescued about 83 cats and kittens, who have been relocated to the House of Cats Ernesto.
"They can be sure of three meals a day, access to fresh water and the care of everyone at Ernesto's Paradise," Abidin said. "They should settle in quite quickly."
The team will return to Kafr Nabl every day to rescue more cats, despite the ongoing danger, Abidin said.
It's not the first time Aljaleel's put his life at stake for animals. In 2016, Aljaleel, who also works as an ambulance driver, became famous for staying in the Syrian war zone to feed and rescue abandoned cats. The following year, Aljaleel opened an official cat sanctuary so these displaced cats had a home again. He called the sanctuary House of Cats Ernesto, which he named after his own cat Ernesto.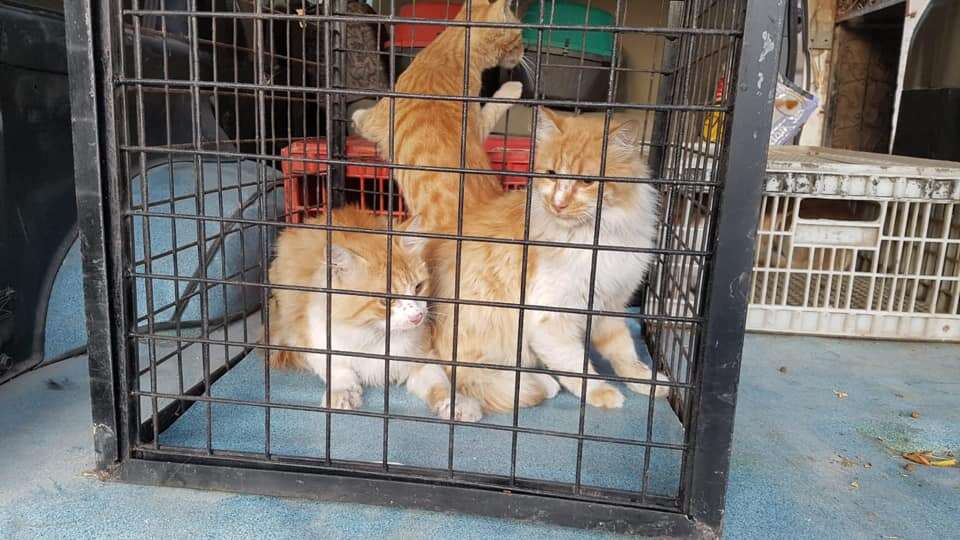 It hasn't been easy. In November 2017, House of Cats Ernesto was destroyed in the conflict. Aljaleel and Ernesto had to flee to Turkey, but they quickly returned to Syria to reopen the sanctuary in a new location in Aleppo.
Since then, Aljaleel and a team of animal lovers have worked relentlessly to help as many cats — as well as dogs, horses, rabbits and other animals — as possible.
"This is what we do," Abidin said. "If there is any chance we can save an animal's life, we will be there."