Guy Finds A Lost Dog Wearing Pajamas On His Way To Work
"He definitely wants to be a lapdog."
Kristofer Goldsmith was driving to work when he saw a flash of blue and white running down the opposite side of the street. He threw his truck into park, hit the hazards and jumped out. As he got closer, he realized the frightened animal was actually a lost dog wearing pajamas.

"[I] got in front of him, and he kind of stopped and was a little nervous-looking but interested," Goldsmith told The Dodo. "So I just grabbed onto him and he was very docile."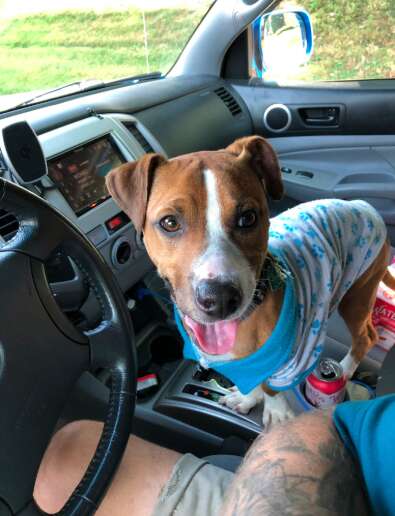 Goldsmith brought the dog to the truck and made a makeshift leash for him out of parachute cord. "I put it on his collar and just let him lead me," Goldsmith said. "We probably walked a mile in circles ... He didn't seem to recognize any house or make any attempt to run up on anyone's front porch."
Once they got back in the truck, the dog snuggled up to Goldsmith and refused to let go. Goldsmith knew he had no choice but to bring the pup to work with him.
Goldsmith called the number on the dog's rabies vaccine tag and learned that the dog's name was Frosting and that he was 8 months old. The company promised to get in touch with Frosting's owner, but due to their privacy policy, couldn't give out any more information.
Goldsmith wasn't too worried, though. He was pretty sure someone had to be missing such an adorable dog. "I was thinking as soon as I put this on Twitter I'd get a call within hours," Goldsmith said.
At work, Frosting refused to move more than a few inches away from his new dad — either lying on Goldsmith's feet or on his lap. "He's very clingy, he definitely wants to be a lapdog," Goldsmith said. "I tried to use my standing desk and he would stand up and put his paws on me."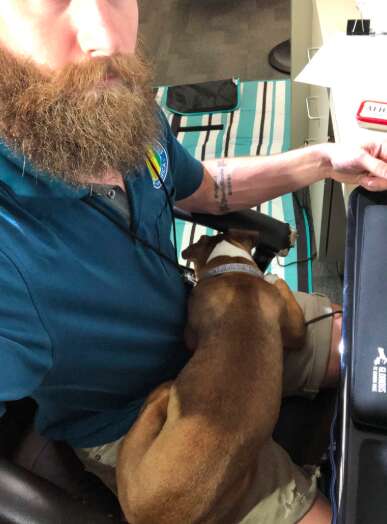 Goldsmith and his wife had been planning on adopting a dog in a month. "We were looking for a small dog, a dachshund, who would be easy to travel with," Goldsmith said. "I basically wanted a little office buddy."
Frosting was proving to be the perfect office buddy, and Goldsmith started to wonder what would happen if the dog's owner didn't turn up.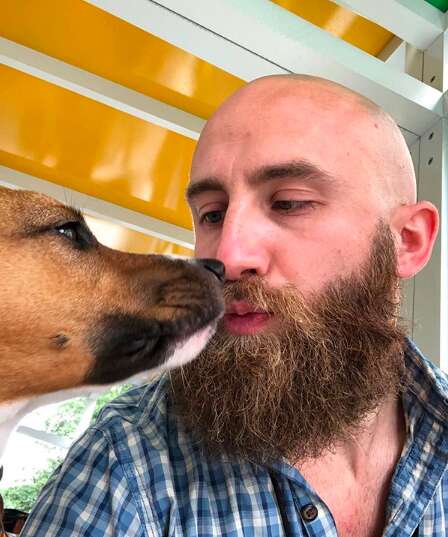 Since Goldsmith was staying in a summer rental property with a "no dogs" policy, Frosting spent the night at Goldsmith's friend's house. Frosting and his new dad were only apart eight hours — but for Frosting, that was more than enough.
"This dog is very, very, very bonded with me," Goldsmith said. "As soon as I left, he was glued to the window, looking to see where I went. And in the morning, he was super excited to see me."
A week has passed, and no one has stepped forward to claim Frosting. But Goldsmith and his wife couldn't be more thrilled to welcome the lost little dog into their family.
"My wife is already attached to the dog," Goldsmith said. "She might die of a broken heart if we couldn't keep him."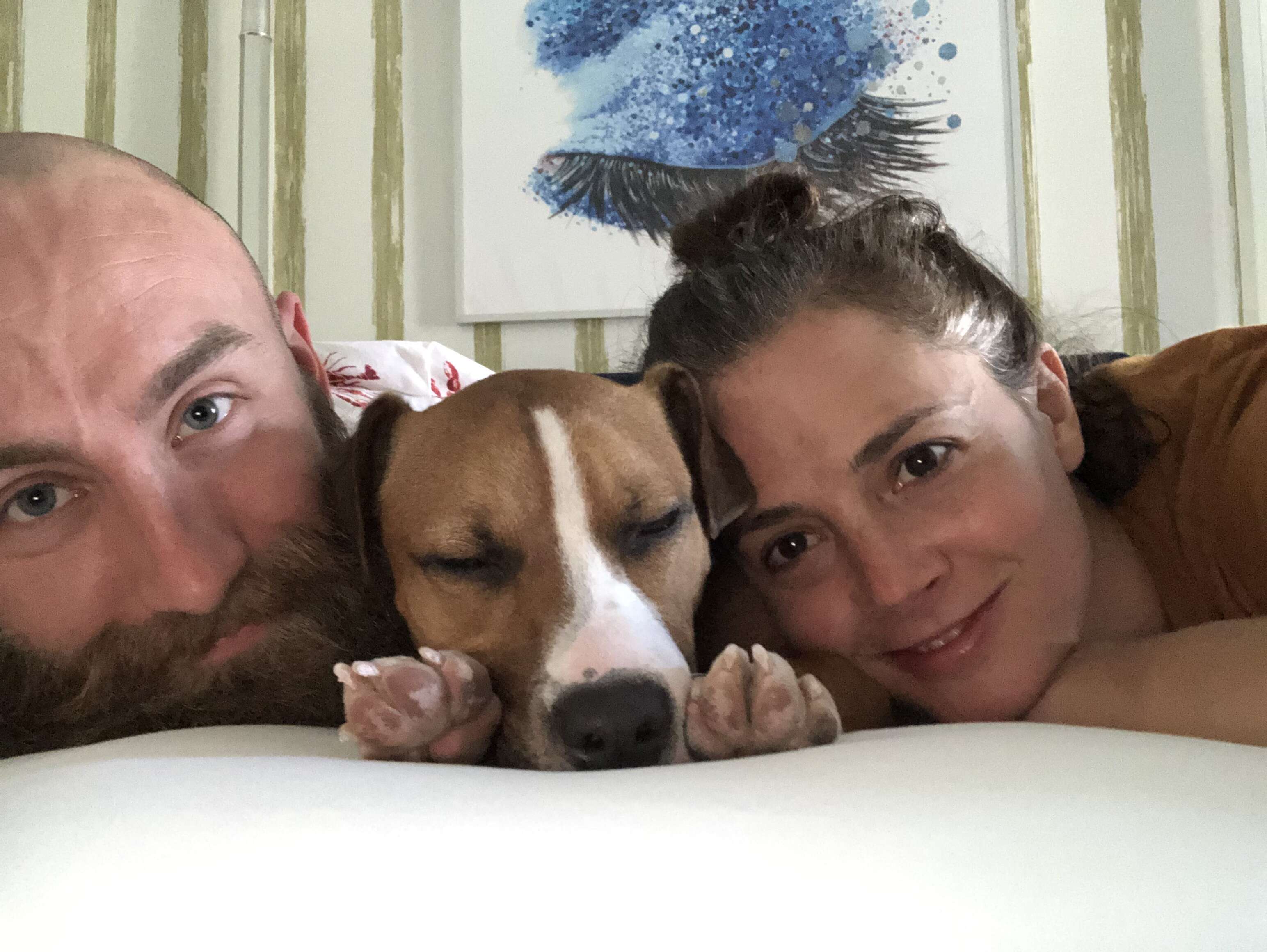 Goldsmith now knows that not all adoptions go as planned — sometimes the dog finds you first.
"He's nice, quiet and well-behaved," Goldsmith said. "Seems like he'll be the perfect office dog."