Guy Leaves Truck For A Minute — And Comes Back To Find Someone Inside
"It was almost like he had been in that truck a hundred times. He was so calm and happy it was adorable."
Hunter Gibson was having a busy, hectic day, and he had parked his truck outside his garage for not even a minute to grab something he needed inside. He quickly ran back out to his truck to continue on his way — and found a dog he'd never seen before curled up in the front seat.
"I was in awe," Gibson told The Dodo. "It was almost like he had been in that truck a hundred times. He was so calm and happy it was adorable. He let out one of those relaxed sighs and then immediately closed his eyes and tried to relax."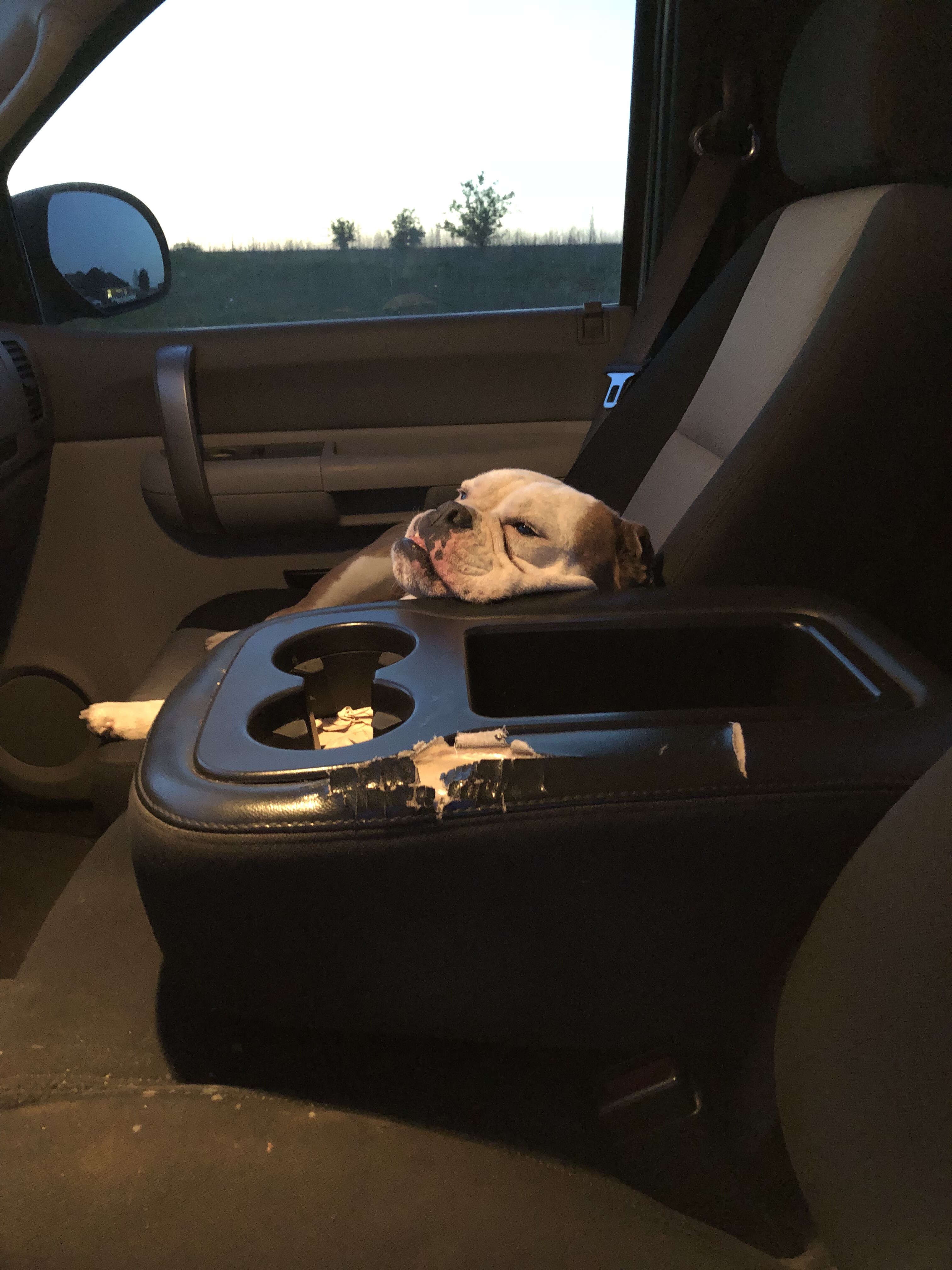 Figuring the dog belonged to a family in the neighborhood, Gibson dropped everything he was doing that day and began driving around, trying to find where the dog had come from. Eventually, he was able to find the dog's family using Facebook, but when he called them, no one was home. So he decided to take the dog home with him for the night and try to call the family again in the morning.
When they arrived back at his house, Gibson opened the truck door so the dog could hop out of the truck and come inside with him — but he refused.
"He did not want to move," Gibson said. "He just wanted to sleep in my front seat. He wouldn't move on his own, no amount of treats or pets would get him out. I ended up having to pick him up and move him."
Apparently, Gibson's truck was very comfy, and the lazy, sleepy dog had decided that it was his new favorite place in the whole world.
The next morning, the dog's family called Gibson back, overjoyed that someone had found their dog. The family was in the process of moving, and amid all the chaos, the dog had somehow gotten out. They were a tad embarrassed, but so grateful that someone wonderful had found their dog and kept him safe.
"He was returned home to a very thankful and loving family," Gibson said. "It ended up being a happy reunion for all!"
Thinking about adopting? Then meet Dodo Adoptbot, an interactive guide for new pet parents. Get
started on Facebook Messenger
or text HOME to 38349.