This Is The Moment A Senior Shelter Dog Knew He Was Safe
Jack was the oldest pup at the shelter ❤️
Finding happiness is no guarantee for pets awaiting adoption at animal shelters — especially for dogs like Jack.
At age 13, Jack is very much a senior pup, requiring a bit more care and attention than his younger counterparts. So, after his former owner passed away and Jack ended up at the Pennsylvania SPCA, all he could was hope that someone would come along to give an older dog like him a chance.
And thankfully, someone did.
Last weekend, a kindly man walked into the shelter with just one request: "[He] asked to see an old dog in need of a home," the shelter wrote in a post.
They directed the man to Jack, noting the pup had some ailments that would need to be addressed. Though some other adopters may have seen those things as flaws, this man felt differently: "He said, 'He's perfect, I'll take him. What vet do you recommend I take him to?'" the shelter said.
In the man, Jack had found a new best friend — and he knew it.
"Jack curled up on his lap and caught a nap while they both patiently waited for the paperwork to be processed," the shelter said. "This is what animal welfare is all about. Falling in love, giving second chances to those who need it most, and finding the heroes in humanity."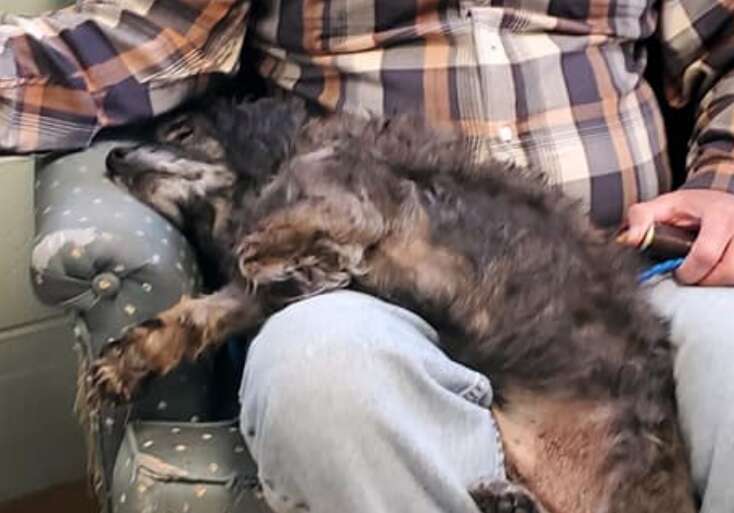 It only took a moment for Jack's life to change — leaving behind an uncertain future for one filled with warmth and love.