Kitten Gets Present From Her Vet — And Never Lets Go Of It Again
"Since then, she has carried the pillow wherever she goes. We will find it all over the house in random spots."
Whether we admit it or not, many of us remember a favorite stuffed toy or security blanket we carried around as children. These special objects may have been a bit beaten and worn, but they helped us get through the challenges that came with growing up.
For Belle the cat, comfort comes in the form of a teeny tiny pillow.
In May 2017, a woman named Katie Gaber adopted Belle, who left her litter to join her new family in North Dakota. From the moment Gaber met the 8-week-old kitten, she noticed something oddly endearing about her adoptive pet — Belle was unusually clingy.
"We knew she was the cat for us when she clung to us, not wanting us to let her go," Gaber told The Dodo.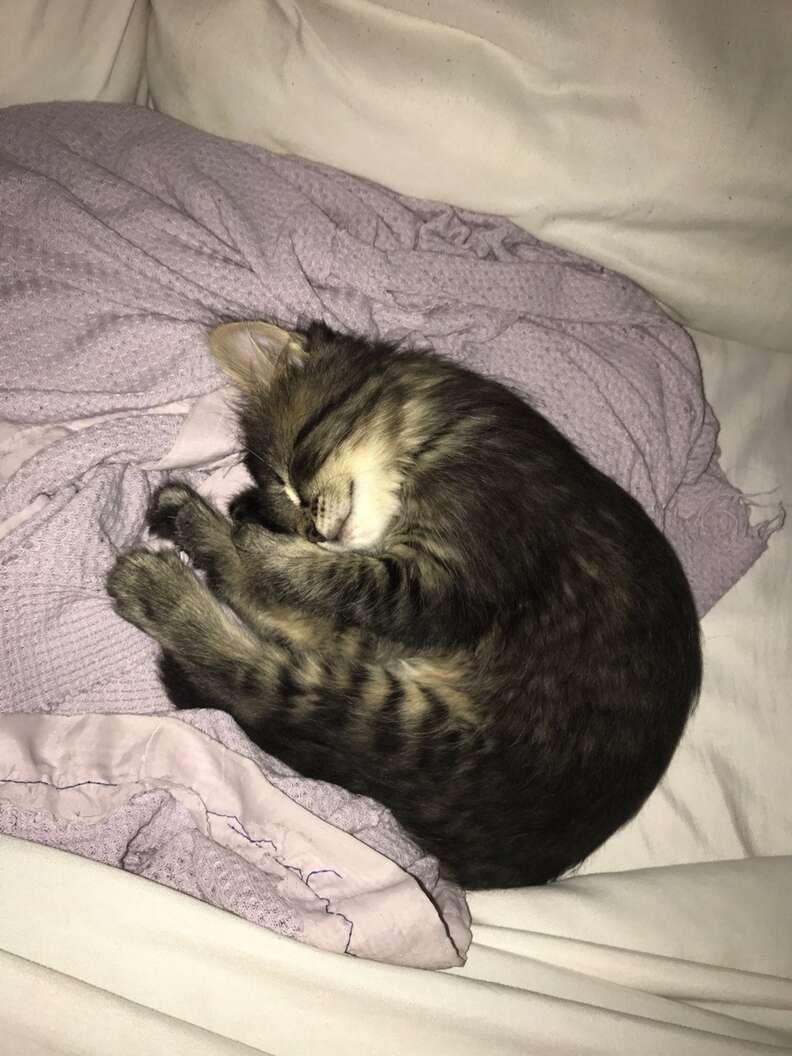 As Belle settled into her home, it became clear that her new cat brother, 3-year-old Jazzy, would tolerate her presence, but was not terribly interested in snuggling with the spunky kitten. Belle received plenty of love and affection from her family, but still, something was missing.
That is, until the little kitten's first trip to the vet.
Belle didn't seem particularly excited to visit the doctor's office, especially to get spayed. But while the experience may have been a difficult one, Belle received something precious that day — and it turned out to be the perfect thing to make her feel better.
"When we dropped her off, the vet decided to give her a little pillow to keep her company, and she fell in love with it," Gaber said. "After we picked her up, the vet gave us the pillow and told us that she really liked it and thought we should keep it for her."
The red and white hand-me-down pillow didn't appear to be all that special — it was just a soap bar-sized piece of terry cloth — but since returning from that first vet visit, it's rare to see Belle without it.
"Since then, she has carried the pillow wherever she goes," Gaber noted. "We will find it all over the house in random spots."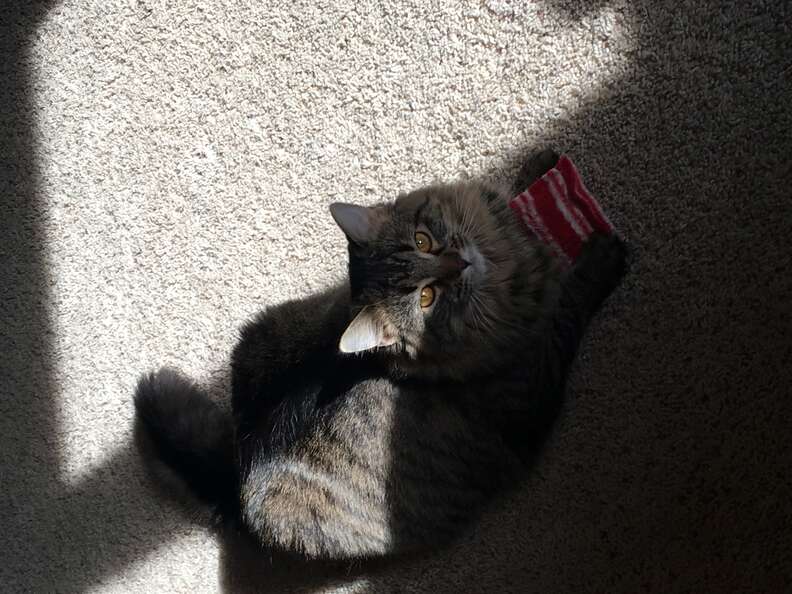 The pillow serves as a toy, a companion and, sometimes, even just a pillow. "She mostly carries it around in her mouth to wherever she's headed, or she will put it between her paws and kick at it and bite it," Gaber said. "There have even been times where she has laid her head on it and fallen asleep."
Belle's family is not entirely sure why she is so attached to the plush piece of cloth as, according to Gaber, it doesn't even have catnip in it.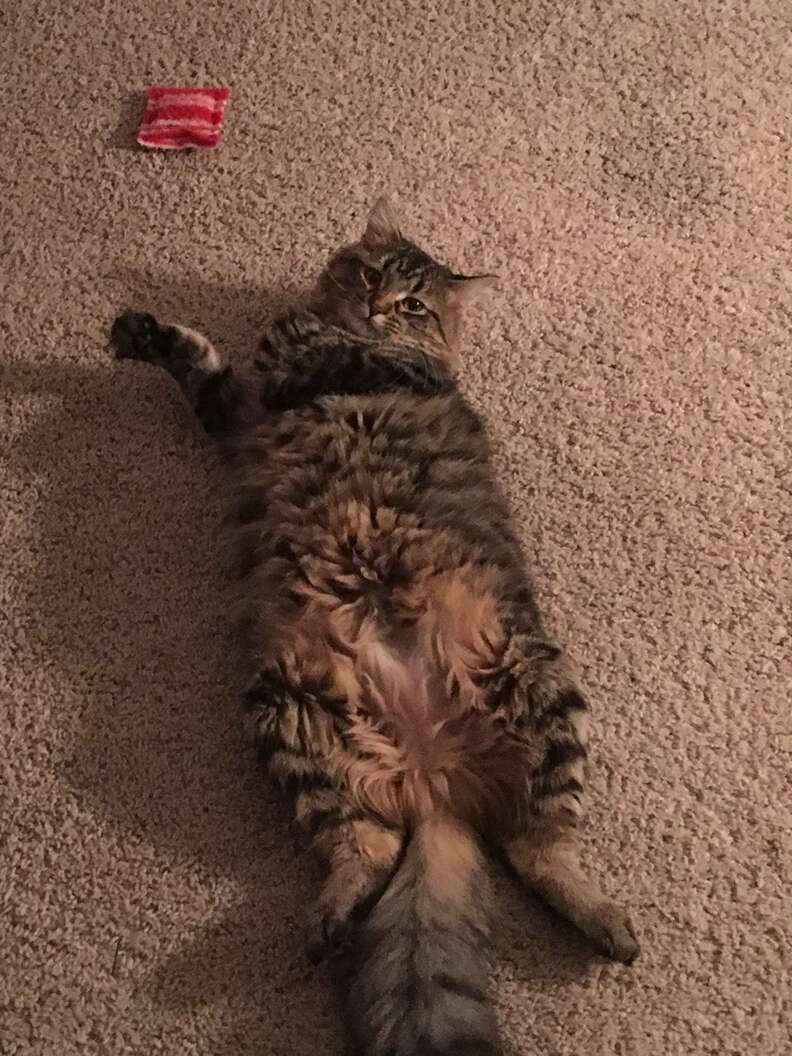 Mostly, they believe Belle loves the pillow because it is plush and soothing — maybe even a reminder of her past. "I think she likes it so much because of the soft texture," Gaber said. "My mom likes to believe it makes her think of her mother in some way, and that's why she finds some comfort in it."
Whatever the reasons, as Belle grows, and the pillow becomes smaller and smaller by comparison, she still shows no signs of letting it go.