Despite notions to the contrary, dogs and postal workers can indeed be friends. And this happy gang of pups would most certainly agree.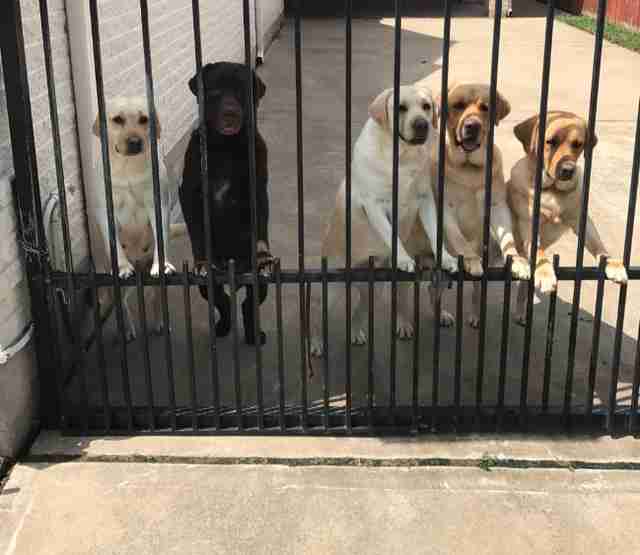 A mailman in Texas was recently captured on a home security camera paying a visit to the friendly pups, who all lined up along their gate to greet him. He then proceeded to pet and play with them, going out of his way to make sure each one had their fair share of his sweet affection.
"I think it was really caring and loving that he took time out of his busy day to do that," Aaron Hernandez, whose family owns the dogs, tells The Dodo.
Turns out, this isn't a one-time thing. Hernandez says he's seen the postal worker dropping by to share a tender moment with his pets before. In fact, it may very well be the beginning of a sweet new routine — and that's something Hernandez couldn't bear keeping all to himself.
"He's a new mailman around the neighborhood and I noticed it a couple of times," Hernandez said. "I thought it was time to share with everybody!"