Lost Dog Shows Up Two Days Later At Her Dad's Office
They were SO happy to be reunited.
A rescue beagle named Cleo has a knack for slipping out of her collar and running away.
"She's a Houdini," Ryk Goddard, Cleo's dad, told The Dodo. "Cleo just stops, sits down, pulls her neck in and she's off."
When it's happened before, Goddard and his family have always been concerned, but she's usually turned up a few hours later at the vet clinic, which isn't far from their house in Hobart, Tasmania, Goddard explained.
But a couple weeks ago, Cleo did something that really worried everyone.
Goddard's wife, Sophy, was walking Cleo and their other rescue dog, a greyhound named Parsley, in a large city park surrounded by forest and busy roads. And here, at the worst possible place, Cleo did what she does best — slipped out of her collar and dashed away.
"The [park] is surrounded by big roads," Goddard said. "When it got to be two nights and no Cleo, then we were seriously worried."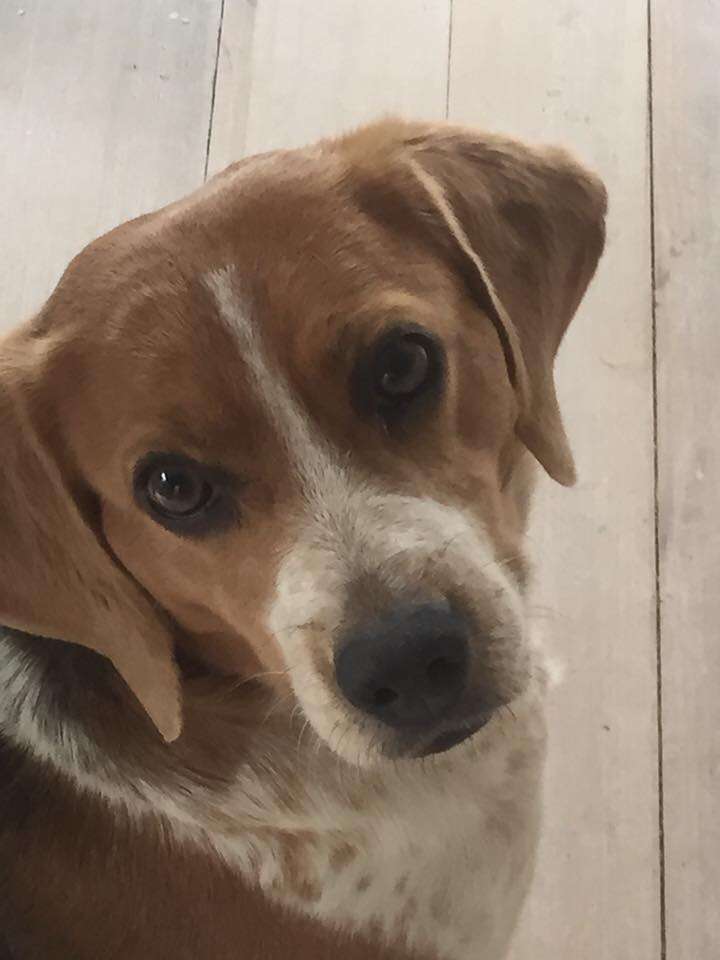 Goddard posted a notice on his Facebook page, which was shared over 200 times — but Cleo didn't turn up, and no one could find her.
Then, two mornings later, Carol Raabus, Goddard's colleague at ABC Radio Hobart Breakfast, got to work a little early. When she passed the glass-enclosed garden area outside of the studio, she noticed someone familiar — Cleo.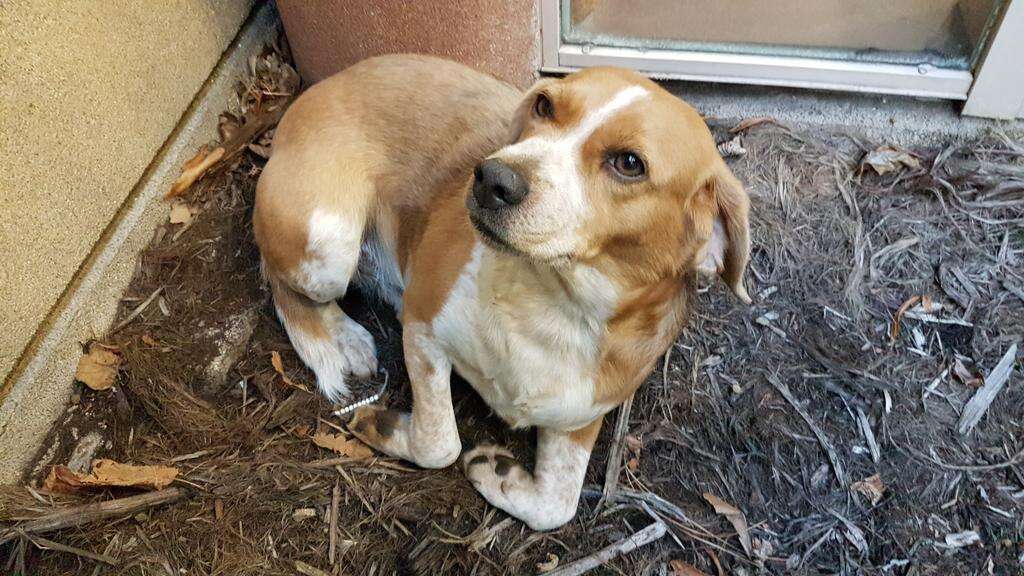 When Goddard got to work a few minutes later, he couldn't believe his eyes. It's likely that Cleo used her nose to sniff her way back to Goddard.
"She had no collar and was scared and shivering," Goddard said. "I had to pick her up and carry her inside as I had to go back on air to do the traffic and weather report, so she ran around the studio sniffing everything while I did that. Then she sat with me at my desk until the family came to pick her up."
To try and prevent Cleo from escaping again, Goddard bought her a harness, but Cleo quickly outsmarted this as well.
"Cleo has not changed a bit," Goddard said. "She's got out of [the harness] twice."
Thankfully, Cleo ran straight home after these last two escape attempts, much to her family's relief.
"We're so happy to have our family all together," Goddard said.