Pregnant Woman Adopts Tiny Kitten — And Now He's Best Friends With The New Baby
"They walk together, watch TV together, play fetch, I mean EVERYTHING."
Jordan Jeffcote was six months pregnant when she stumbled upon an adoption event while out buying food for her cat, Jinx. She stopped by to see the kittens, and immediately fell in love with a tiny, 3-month-old black kitten who was the last one left in his litter — but no one seemed to want him because he was a black cat. Despite already having a new family member on the way, Jeffcote decided they had room for one more, and welcomed Little into her family.
Jeffcote took Little home, and had no idea back then just how much of an impact he would make on her family. Little and Jinx became fast friends — and then Jude was born, and Little met his best friend.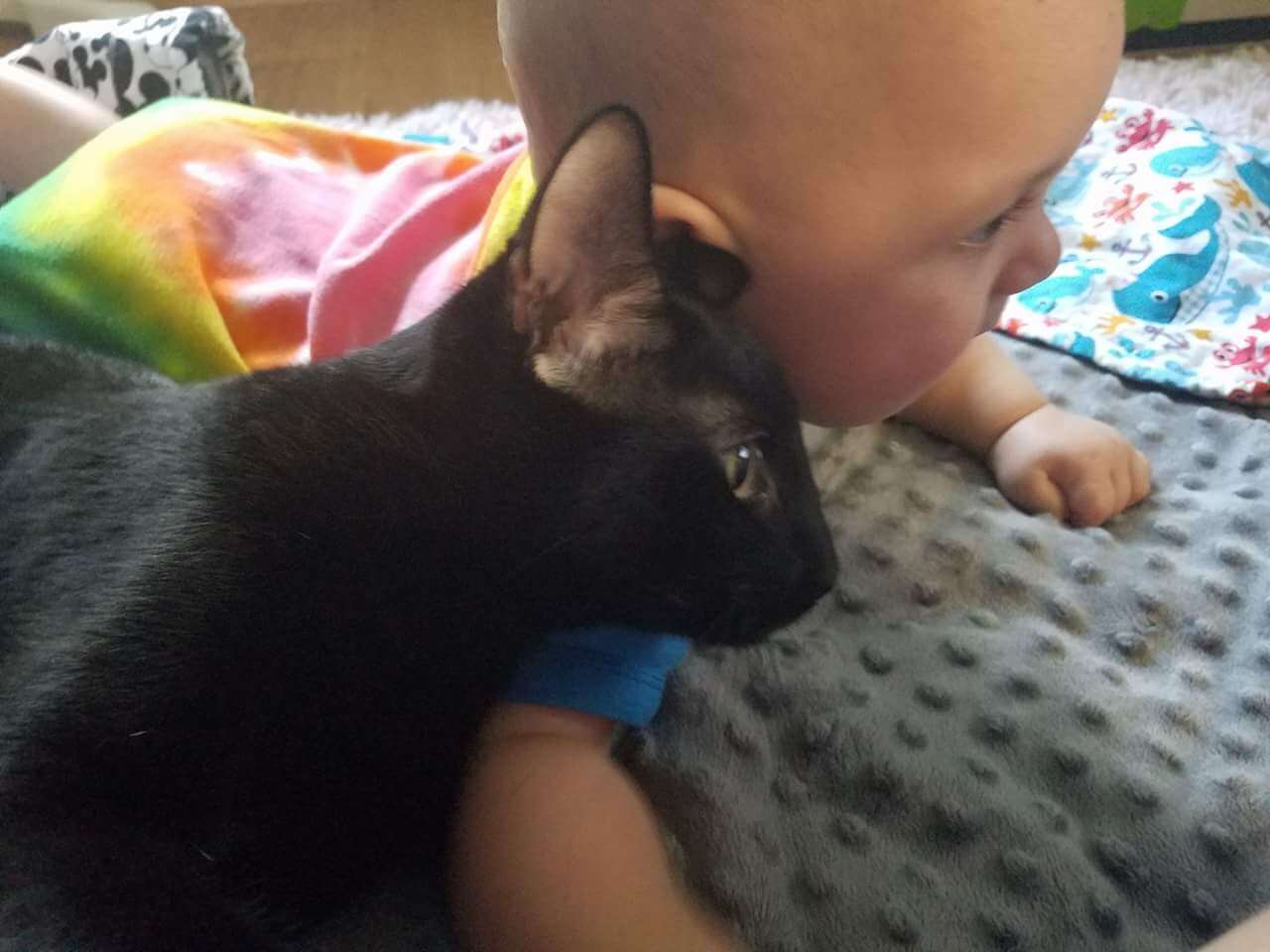 "When we brought Jude (my son) home from the hospital, the cats immediately smelled his car seat," Jeffcote told The Dodo. "Jinx, smelled his foot and walked away for her afternoon nap. And Little immediately erupted into a bushel of purrs and fell asleep next to the car seat, and remained there even after we took Jude out of it."
From that moment on, Little and Jude became the best of friends. Both had just joined the family, and both still had a lot of growing up to do, and it seemed they were the absolute perfect match.
Jude is 10 months old now, and he and Little do absolutely everything together. Little hates being apart from Jude even for a second, and is the most patient cat in the entire world with his little brother.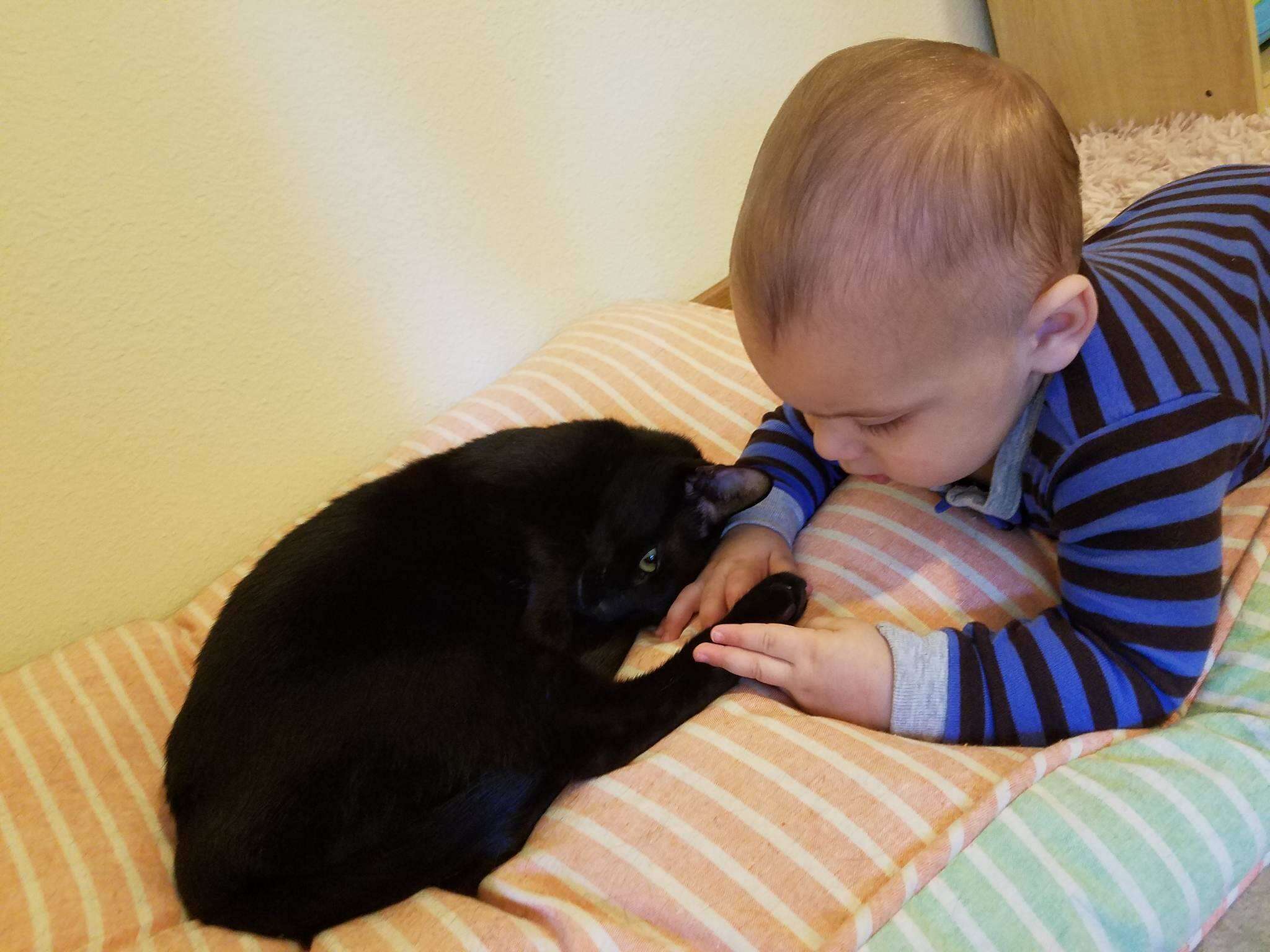 "They walk together, watch TV together, play fetch, I mean EVERYTHING," Jeffcote said. "Wherever Jude is, Little is not far behind. He sleeps outside of his room during naps and at night, waiting for him to play."
Little is very protective of Jude, and is always right next to him when he starts to cry, wanting to help. He's a huge softie, and is happy to offer love and cuddles to anyone who wants it, but of course, Jude always comes first.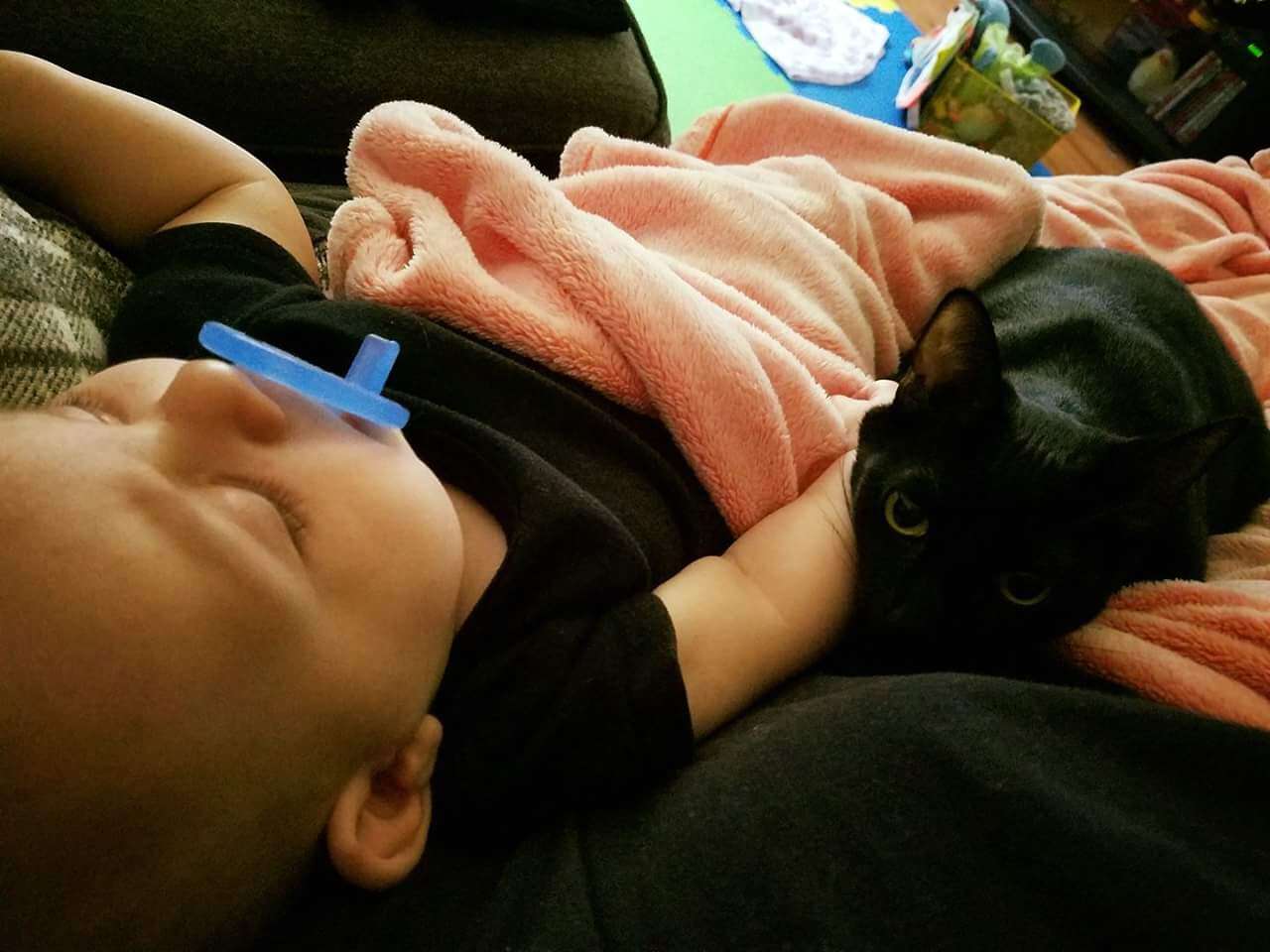 "When Jude cries, Little will roll over in front of him and purr," Jeffcote said. "As if he knows he's anxious. He does the same thing to me when I am anxious. He is protective of me and Jude, he will swat at my husband (playfully) if he comes near us. But he is so gentle that my husband will say 'Ow' and he will just meow a tiny apology at him."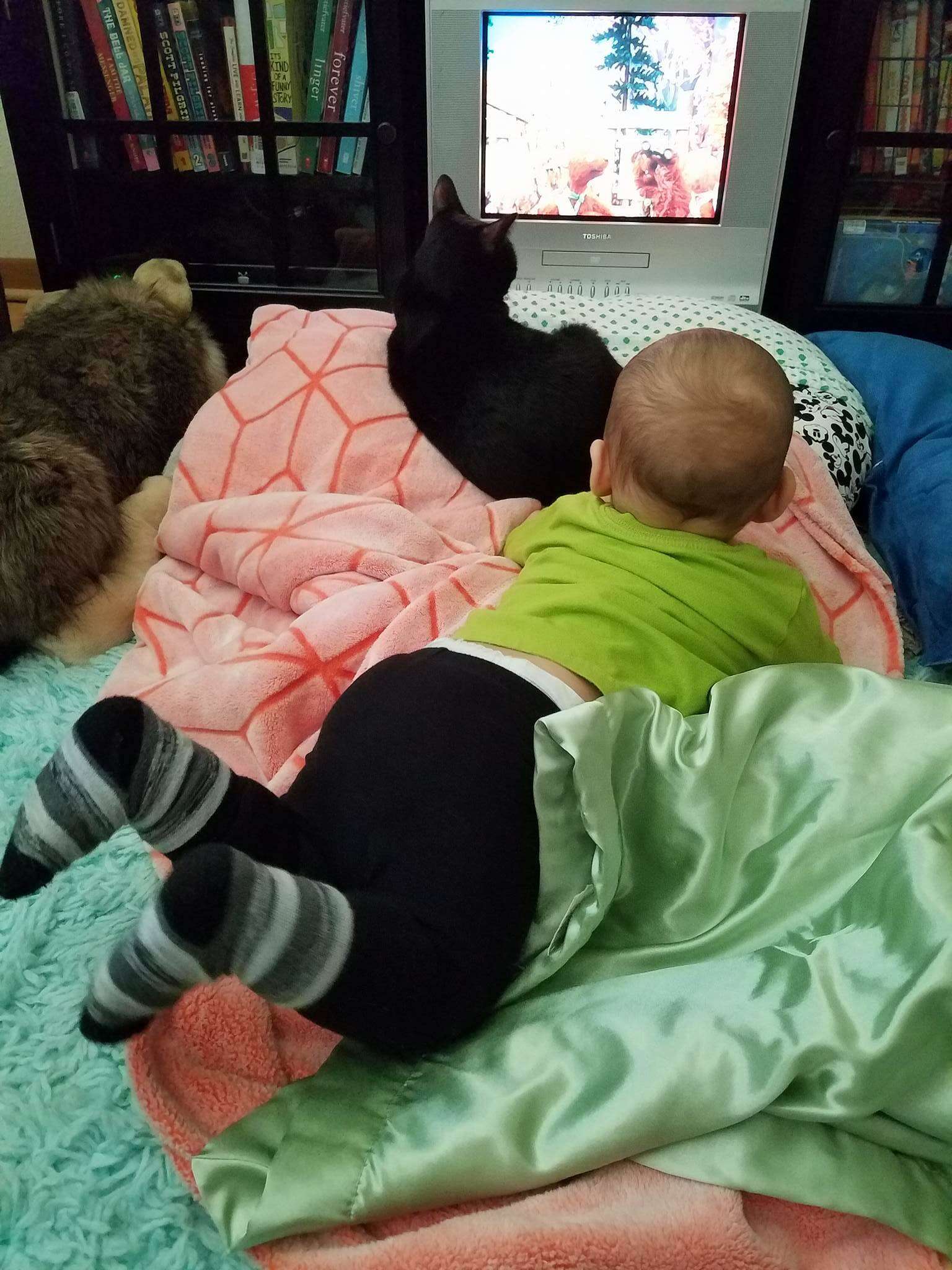 When Jeffcote first adopted Little, she had no idea that she was adopting a new best friend for her future son. Now the pair get to grow up together, and will always be by each other's side, no matter what.