Little Girl Who Misses Her Foster Kitten Gets The Best Surprise
"They needed each other" 😭❤
Seven-year-old Bela is certainly no stranger to cats, nor to the power of compassion. Her mother, Stephanie Pabon, works as an animal rescuer, frequently bringing home feral kittens to raise until they're old enough to be adopted into forever homes.
But as Bela recently learned, sometimes an act of kindness can turn into a lifetime of love.
A couple of months back, Pabon opened her home to a litter of 3-week-old kittens who'd been found inside a local warehouse. Like all babies that age, the kittens required lots of love, attention and frequent feedings. As usual, Stephanie had her hands full — but less so thanks to Bela.
"She took the time to correctly learn how to bottle-feed," Pabon told The Dodo. "Bela is so amazing with all the kittens and cats that come through here."
But this time there was something different. Among this litter just so happened to be Bela's soulmate: Helen.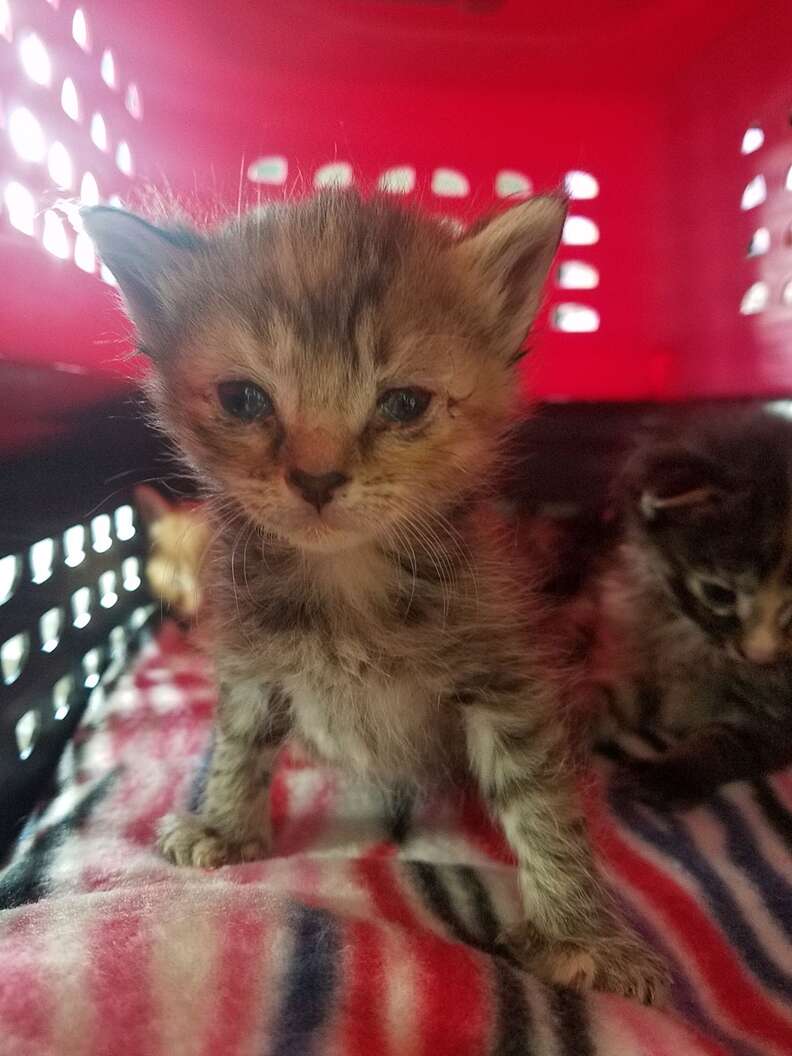 Over the 10 weeks that followed, Stephanie and Bela helped the tiny kittens grow into frisky youngsters. Finally they were ready to be adopted out by Billy the Kidden Rescue, a Virginia-based group where the Pabons volunteer.
It's always been bittersweet to part ways with their foster kittens, but this time Bela found it especially difficult saying goodbye to Helen. As they dropped the kittens off at the rescue facility, she began to weep silently over Helen, trying but failing to hide that fact from her mother. After all, she had known their time together would be brief.
"I saw her puddle of tears," Pabon said. "She has not bonded like that to any of the others."
After three days, Bela still just wasn't herself, so her mother decided to ensure Helen found a home — by welcoming her back into theirs for good.
Here's the emotional moment Bela learned she and Helen would be together forever.
Helen, as they say, was a foster fail. She'd actually been in her forever home with Bela all along, only now it was official. It was obviously meant to be.
"The two are reunited and Helen follows her everywhere and cries if she goes out of sight," Pabon said. "They have a bond that can't be touched. I think they needed each other."
From her mother, Bela has learned that helping needy animals comes as its own reward — but in Helen's case, it was a two-way street.
"Bela is easily overwhelmed at times," Pabon said. "Helen calms her, and Helen needed someone to help her live and grow and make that change from feral to friendly."
In other words, this "fail' is actually the biggest win.