Little Girl Guilts Dad Into Letting Her Rescue A Shelter Cat
"She's a very persuasive little girl!"
It's always hard to say farewell to a beloved pet — but sometimes welcoming a new furry companion into the fold isn't so easy, either.
Two years ago, Danielle Grubisic and her family were devastated when their cat of 19 years passed away. No one, however, mourned the loss quite as strongly as Danielle's younger sister, 13-year-old Peyton.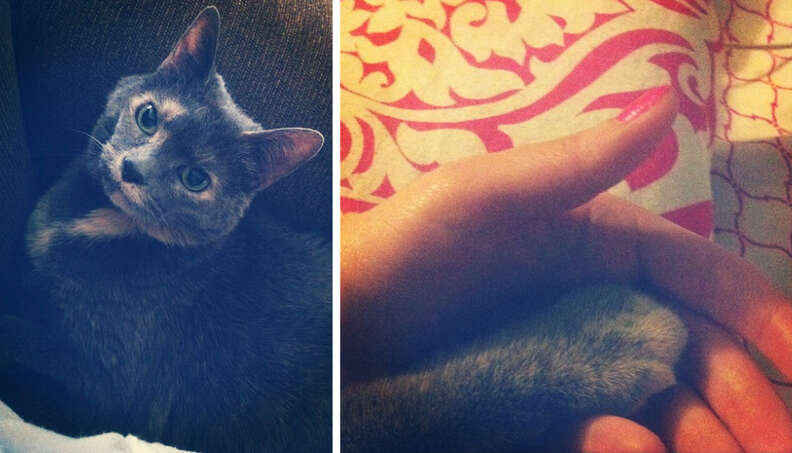 "My sister had been heartbroken ever since and been begging my dad to get another cat," Danielle told The Dodo.
But when it became clear that Peyton's impassioned pleas were failing to convince her father, she took a slightly different approach.
She began laying on the the guilt instead.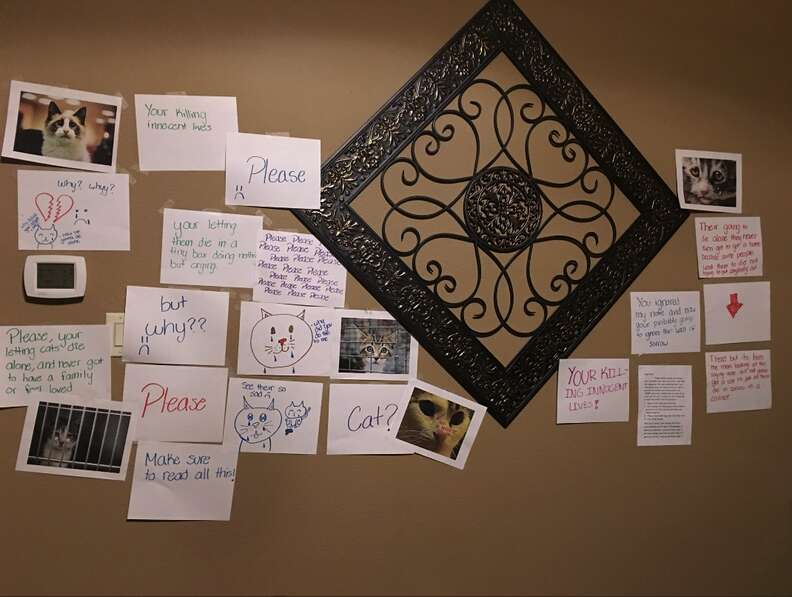 Rather than focus on the happiness she would get from a new pet, Peyton chose to highlight the lifesaving benefit adoption would have on a shelter cat in desperate need of a good home.
That's when she decided to make this "wall of sorrow" — filling a part of the house with notes designed to both tug on her dad's heartstrings and let him know what could result from his inaction.
Peyton laid it on pretty thick.
"She loves animals," Danielle said. "And she's a very persuasive little girl!"
To be fair, Dad's objections were pretty flimsy; he loves cats too, but wasn't sure the family was ready to take on the responsibility of another pet. His daughter's persistence through the "wall of sorrow" was enough to convince him otherwise.
But it was good news for more than just Peyton.
"He eventually caved and they rescued a cat from a local shelter," Danielle said. "The cat was actually one of the oldest residents there, being almost 2 years old."
And with that, this kitty named Mittens finally had a home of her own.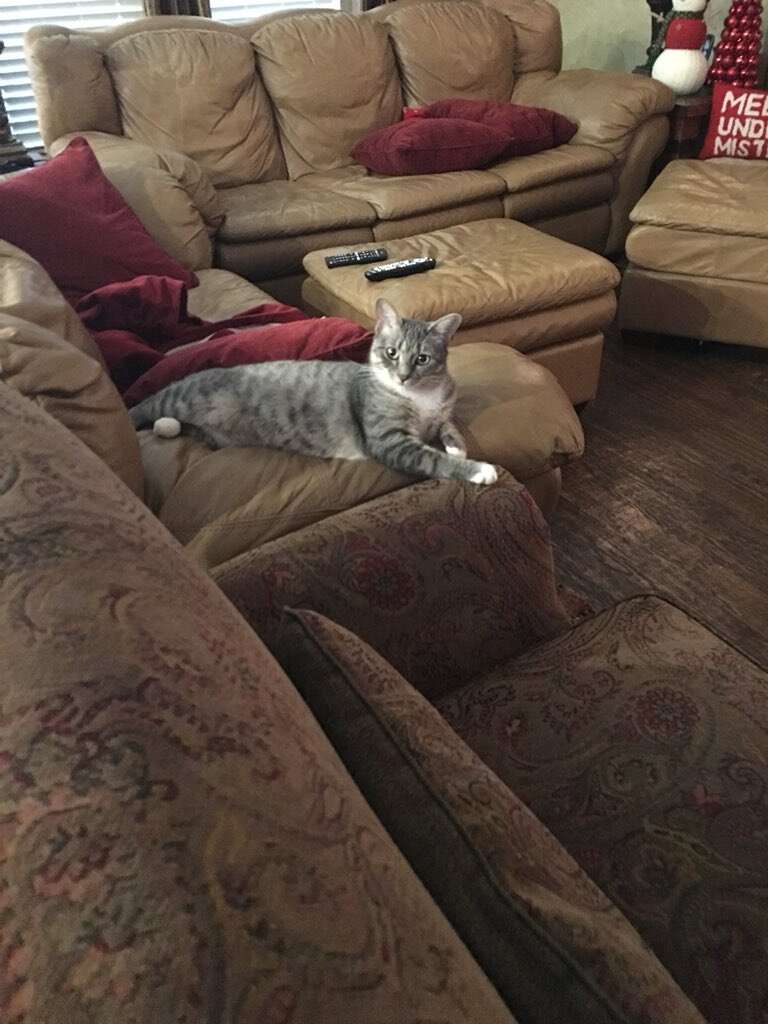 Despite that certain somebody's initial reluctance about getting a new cat, since the arrival of Mittens things have never been better. "She loves our house, and the family loves her!" Danielle said. "It's definitely a happier environment in the house."
Before long, even Dad was smitten by Mittens — and the feeling is clearly mutual.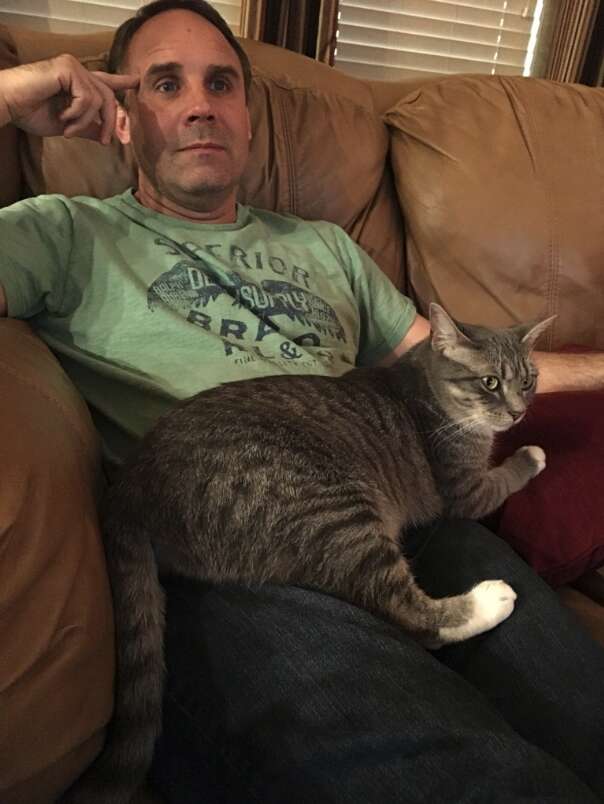 "It's all because of Peyton. She had the persistence for it," Danielle's father told The Dodo, adding:
"Mittens is a sweet cat."
Thinking about adopting? Then meet Dodo Adoptbot, an interactive guide for new pet parents. Get
started on Facebook Messenger
or text HOME to 38349.