Sweet Mom Dog Has Been Waiting Her Whole Life For A Forever Home
She's lived at the shelter for over four years.
Lexi Mama has spent most of her life living inside a shelter — and no one understands why.
Bonnie Zarrillo, a volunteer dog walker at the Town of Hempstead Animal Shelter in New York, has been walking the 6-year-old terrier for the past four years while she waited for a home. Lexi is full of love, she said.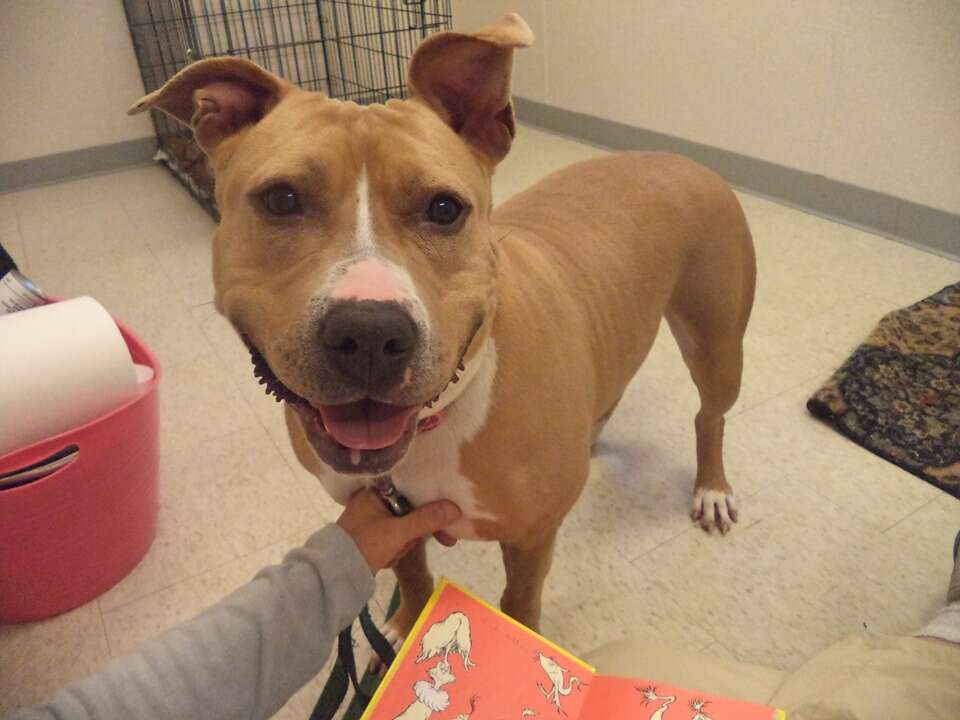 "She enjoys everything," Zarrillo told The Dodo. "If you treat her with kindness, she reciprocates it ... She bonds with you."
Zarrillo and the shelter don't know much about Lexi's history before she arrived — she was found as a stray and brought to the shelter in 2014. Her owner initially claimed her, but when Lexi turned up at the shelter again in 2015 — this time with her puppy in tow — the owner didn't come back for her.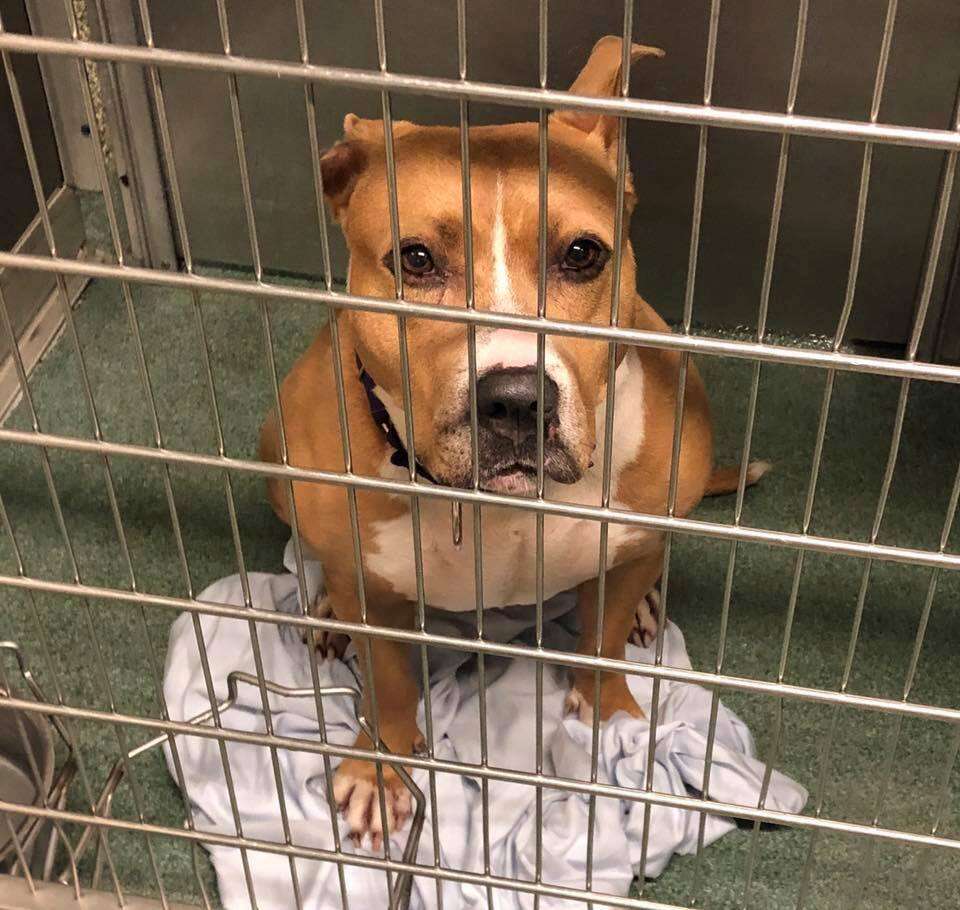 Lexi's puppy, Vee, was quickly adopted — but Lexi remained waiting in her kennel for the next three years.
"Lexi was very dog- and people-reactive when she first came in, and perhaps that's why it takes very long for a dog like her to find the perfect home," said Zarrillo, who added that Lexi has since improved.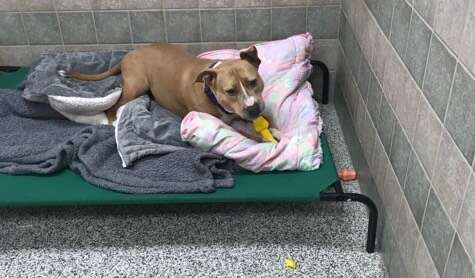 After years in the shelter, Lexi was desperate for a home. "She'd lost all the fur on the side of her body and it showed up as dark black marks," Zarrillo said. "The shelter had sent her to an outside vet to see what was up with her, and they said it from stress."
Finally, in 2018, things seemed to be looking up. A man adopted Lexi and took her to live on his rural property in Maine.
The next 10 months were happy ones for Lexi. Her fur grew back. She got to sleep inside a house. She had someone to pet her and play with her.
But to everyone's disappointment, the man's living circumstances changed, and Lexi was returned to the shelter this past July.
"I cried like a baby seeing her back in the kennel," Zarrillo said.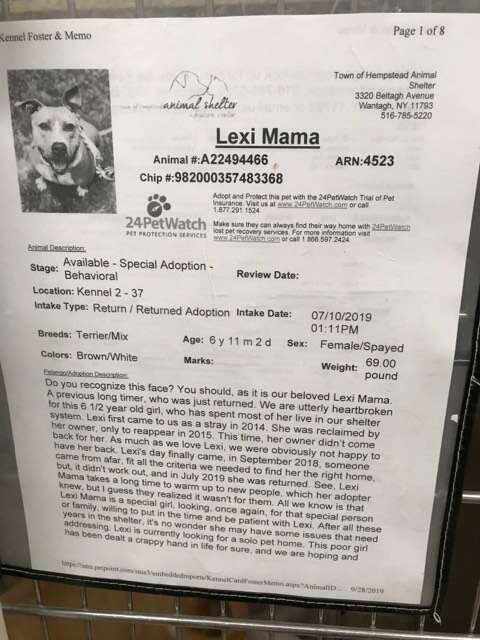 Zarrillo would love to adopt Lexi herself, but she has two special needs cats — and unfortunately, Lexi doesn't get along with cats. Yet Zarrillo tries to visit Lexi at the shelter every other day to take her for walks and train her. Several other volunteers also take Lexi for walks to make sure she gets out of her kennel twice a day, Zarrillo explained.
Besides going for long walks, Lexi loves playing in the pool, chewing on toys and spending time with any person who takes an interest in her. She also knows basic commands.
"Lexi takes a bit of time to warm up to strangers," Zarrillo said. "But when she does, it's for life."
Lexi would best be suited to a calm home environment without any other pets. Zarrillo is sure she'll find the perfect family if more people just take the time to get to know her.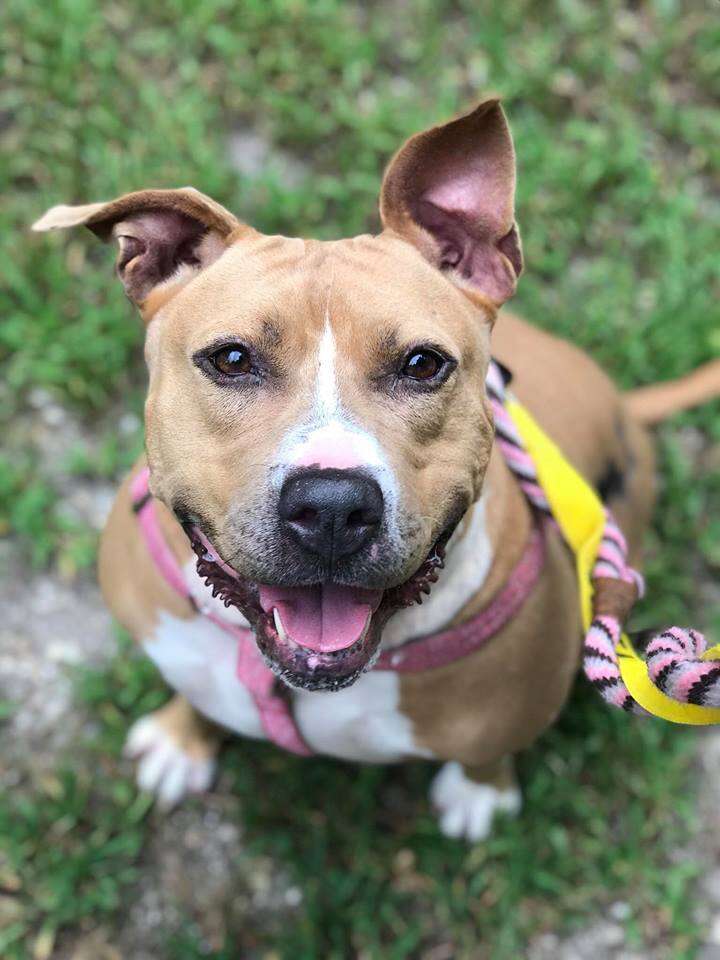 "I know there is a great home out there for Lexi, and I wish every day that it comes soon," Zarrillo said. "I can't tell you how often she will lick away my tears, but little does she know they are for her. She has a lot to offer a caring person, and I will continue to be her buddy until the real deal comes."