Last Dog Left In Shelter Finally Smiles When He Goes Home
"Us shelter staff actually cried tears of joy."
They say good things come to those who wait — and nobody understands that better than Capone.
The 7-year-old Staffordshire terrier mix has waited patiently for a forever family at the Ionia County Animal Shelter in Michigan, but nothing has seemed to stick.
Instead, the senior dog watched as, one by one, his shelter mates walked out with their new parents. Until, at last, he was the only one left.
"For quite some time Capone was the only dog we had in the shelter," Carly Quinn, director of the Ionia County Animal Shelter, told The Dodo. "All the kennels were empty, except for sweet, quiet, kind Capone."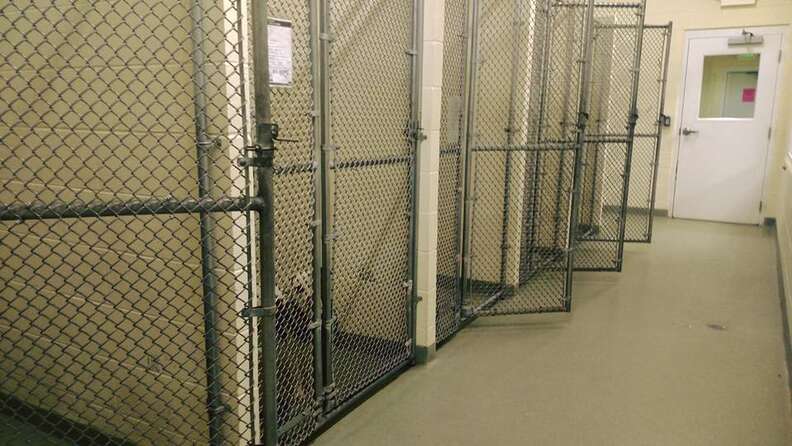 Capone had been adopted shortly after he was brought to the shelter in 2017, but he found himself back again a year later after a squabble with another dog visiting his home.
Homeless for a second time, Capone was depressed and stopped eating.
"He lost quite a bit of weight as he just did not have the appetite he did in his home," Quinn noted. "It was very hard to get him to eat. We had to coax him daily with treats and assorted wet foods."
Quinn could tell that Capone's hunger strike was actually a sign of something more serious.
"He was heartbroken," Quinn said, "and anyone who has felt true heartbreak understands how proper diet takes the back seat."
But Capone wasn't just nursing a broken heart — he was terrified of being rejected again.
"The Capone we met in 2017 and the Capone wet met in 2018 were two different dogs," Quinn said. "After he was surrendered the second time, it seemed like he picked and chose his friends as if he truly felt betrayed. He became very attached to us shelter staff."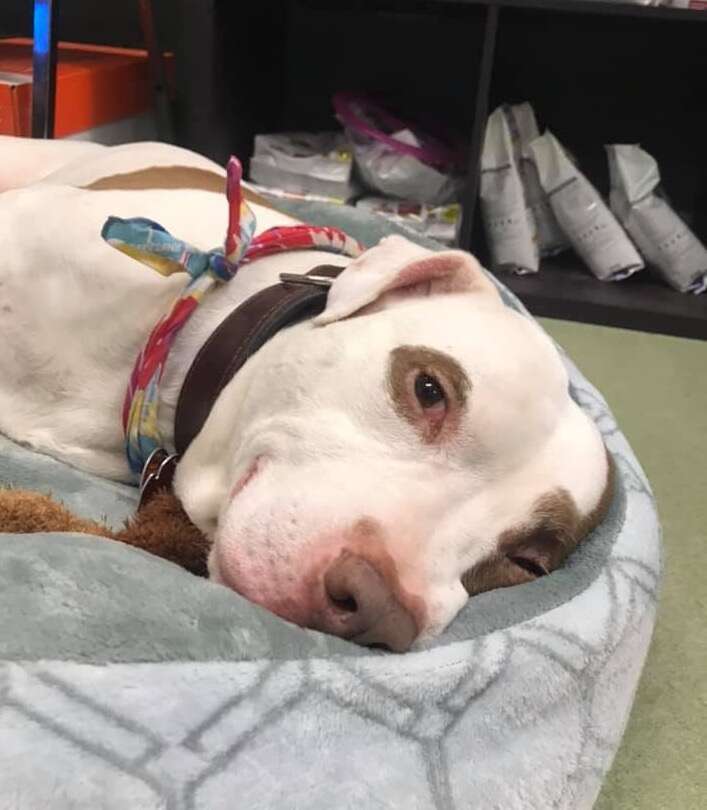 "He is a 'velcro dog,'" Quinn added. "A dog who loves to be right next to you, always touching you."
Since the shelter staff now thought Capone would do best in a home with no other pets, finding the older pup the right situation proved to be challenging. Shelter staffers continually posted his picture on social media, making sure that everyone in the area knew the dog was available and ready to meet his forever family.
Just a few weeks ago, that is exactly what happened.
Quinn couldn't believe it when she checked the shelter's Facebook page and saw a message from a couple inquiring about Capone. "They had fallen in love with his pictures and his story," Quinn said. "[When] they came into our shelter later that day, they had already gone to the pet store and made him a custom name tag with his name and their information."
But after being surrendered twice, Capone had become picky about who he'd let into his heart.
Quinn knew he wasn't going to leave with just anybody — so she held her breath as she walked to his kennel. "My staff and myself crossing our fingers that Capone would like them," Quinn said. "As I walked into the lobby with Capone, he stopped and looked at Jon and Ashlee for a while. They both knelt down and Capone ran right into their arms."
"It was truly a tearjerker," she added.
The loneliest dog in the shelter had finally found his home, and staffers couldn't hold back their emotions as they witnessed the perfect ending to Capone's story.
Once they got home, Capone's new family snapped a photo of the dog settling into his home, and his expression truly says it all: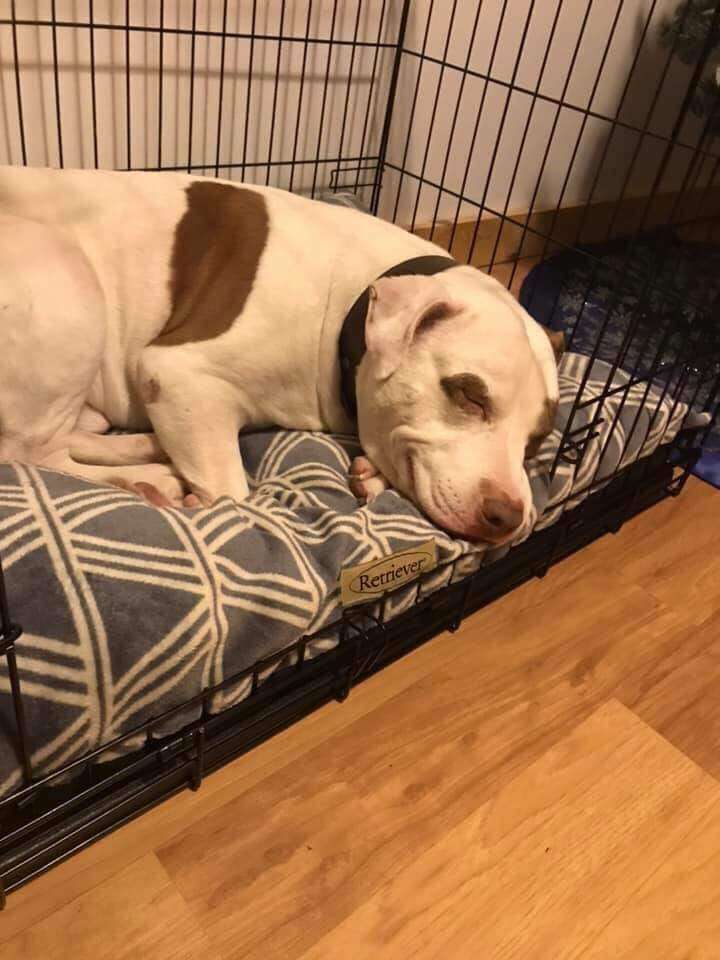 "Look at that smile," Sammie Vincent, a shelter volunteer, wrote on Facebook. "Us shelter staff actually cried tears of joy for Capone."