Lab With The Shortest Legs Has No Idea He's Any Different
"Barney is what I call a 'clown' dog — he makes everyone around him smile."
Barney is a perfectly normal Labrador — he loves to play, go on walks, meet new people and, of course, eat. However, compared to his peers, he can't help but stand out.
Born with canine dwarfism, a rare genetic condition, Barney's legs are a fraction of what they should be and tend to buckle under his weight. Dave Sutton spotted Barney's short stature and unique way of walking when the pup first arrived at Almost Home Dog Rescue in North Wales in late January.
At 5 years old, Barney was surrendered to the rescue "through no fault of his own," Sutton, a manager at Almost Home, told The Dodo. His owners were downsizing their property and were unable to take him with them to their new home, according to Sutton. While little is known of the Lab's life before entering the rescue's care, Sutton noted that from Barney's rotund size and love of human foods, "we can make a couple of informed guesses."
From his very first day at the rescue, the seemingly always-smiling dog won the hearts of everyone he met.
"One of Barney's most endearing personality traits is that he simply does not know he is a dwarf," Sutton said. "He lives life to the fullest." Barney spreads joy everywhere he goes, Sutton noted. "Barney is what I call a 'clown' dog — he makes everyone around him smile."
Thanks to this infectious energy, Barney didn't have to sleep alone in a kennel for long. When he was being signed over into the rescue's care, a volunteer named Jane Hampton was watching the scene unfold — and it was love at first sight. (Barney just didn't know it yet.) "Jane was, to say the least, besotted with Barney," Sutton noted. "So after a thorough health check, Jane took Barney home."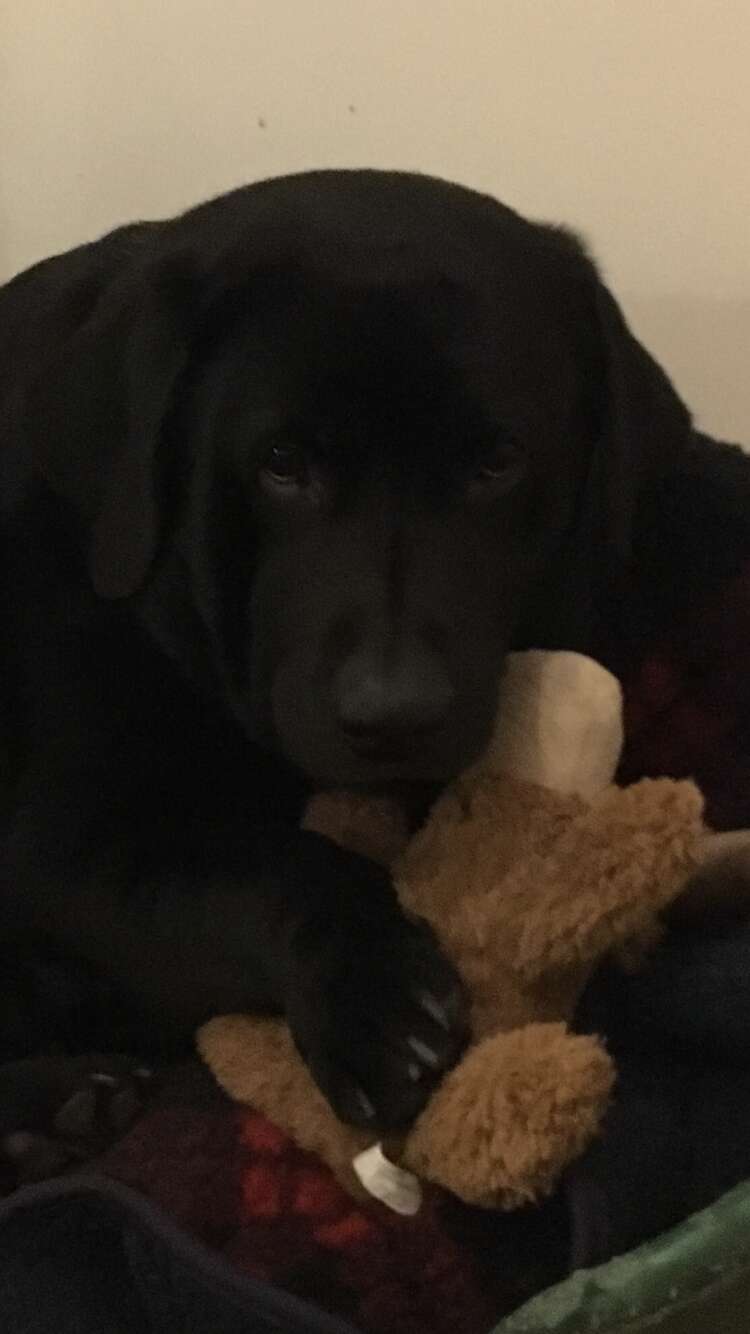 Barney is now living with Hampton as a "forever foster." This means he'll remain close to the rescue group, which will cover all his vet bills for the rest of his life, but Barney will have all the benefits of being a family dog. Regardless of his differences, Barney won't let anything hold him back.
Now that the pup has a home once again, he is working on his next major challenge — losing weight.
At approximately 85 pounds, Barney is considered morbidly obese and has to drop a fair amount of weight to reach his health goal of 62 pounds. "As you can imagine, this is putting so much extra pressure on his already damaged joints," Sutton explained. "So he is now on a strict diet with carrot sticks as treats and a lot of short walks, which Barney loves."
Vets estimate that at his current weight, Barney has only 18 to 24 months of life left before the pressure becomes too much for his joints. However, with his new diet and exercise regime, his rescuers are hoping to greatly increase that.
In the meantime, Barney has had no trouble adapting to his new home, and a mom who is committed to getting his health back on track.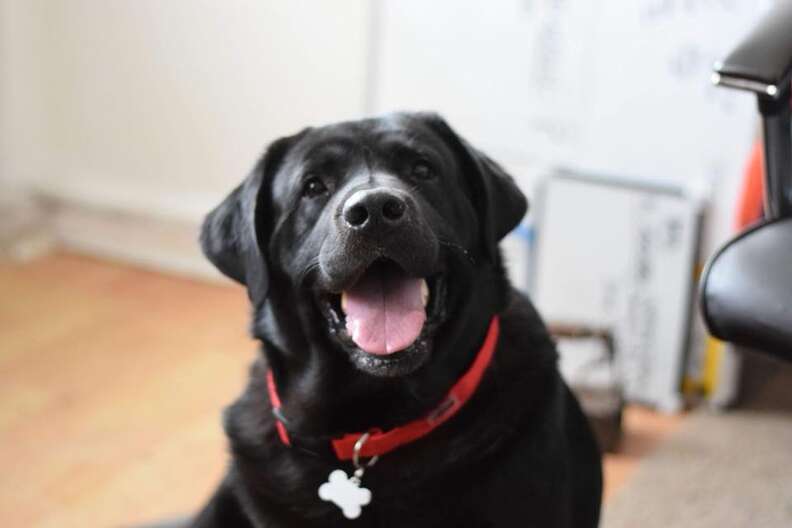 With Barney's can-do attitude, he is sure to quickly shed pounds and have plenty of years in which to enjoy his second chance at life. "This boy's behavior is amazing," Sutton added. "He is one of the happiest dogs I have ever had the pleasure of knowing."
To help support Barney's medical care you can donate to Almost Home Dog Rescue
here
.