Puppy Surprises Her Family When She Aces Jenga
"We were all in utter shock by what just happened."
Meet Remy — a very good girl who may be a bit of a party game prodigy.
From the moment Ashley Agapiou brought home the 5-month-old chocolate Lab, she could tell the pup was special. "Remy's personality is infectious," Molley Agapiou, Ashley's sister, told The Dodo. "She absolutely loves showing you her new toys and bones by climbing all over you and sticking them in your face."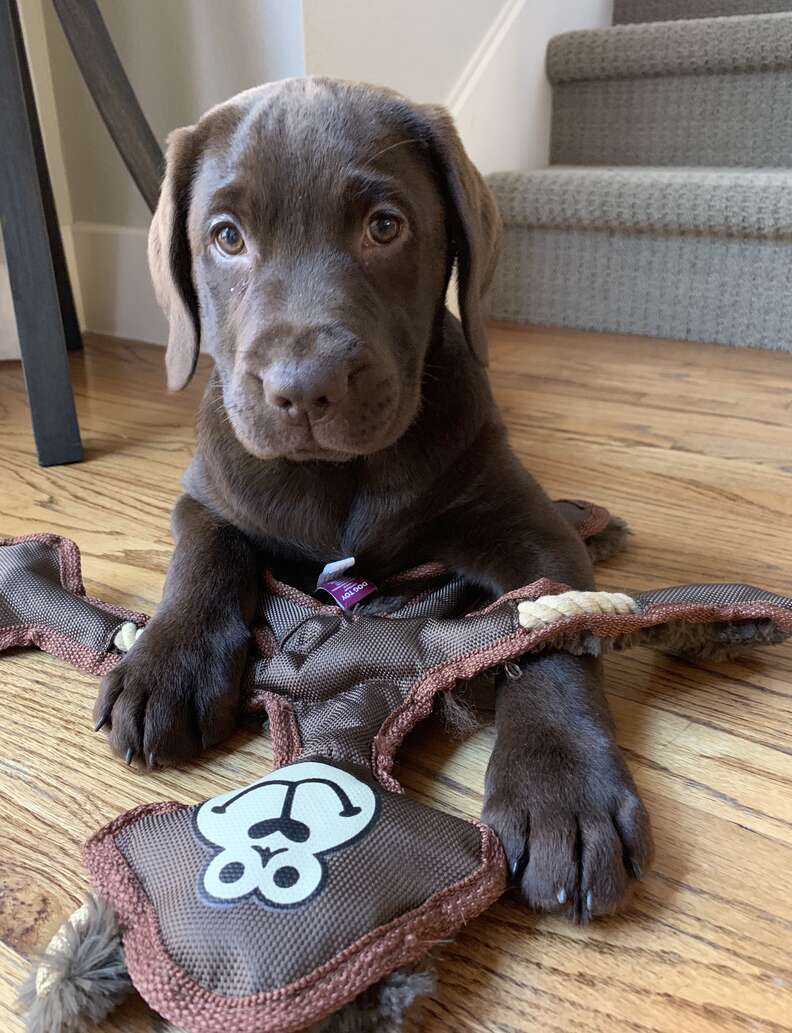 But Remy's parents didn't discover what a talented strategist she was until they decided to throw a March Madness party. For those who weren't interested in watching basketball, a game of Jenga was set up in the living room. But no one seemed interested in the stacked blocks — except for Remy.
"Everyone was very focused on the game, as it was a big play," Agapiou said. "But I didn't care much about the game, so I was watching Remy and saw her intrigued with the Jenga game."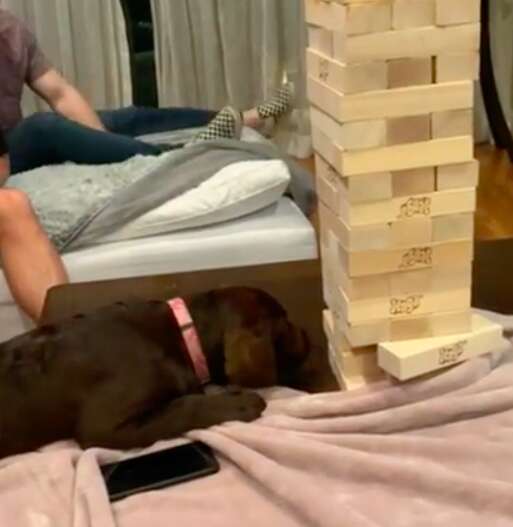 Agapiou took out her phone and started recording Remy sniffing around the wooden tower. The classic game of physical and mental skill is difficult for someone with even the steadiest of hands. But, for Remy, the challenge was welcome — even with zero experience.
"This was actually the first time they played the Jenga game," Agapiou said. "So Remy had never seen the pieces before."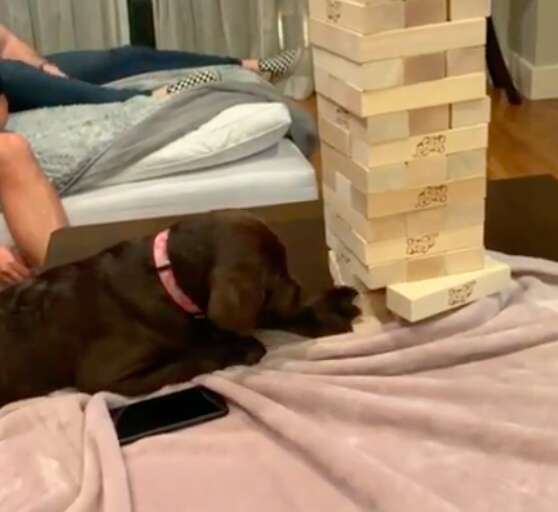 Then, Remy shocked Agapiou when she clawed at one of the bottom blocks — a risky move — and used her mouth to gently tug it out. The Jenga tower briefly wobbled then righted itself.
Agapiou caught the whole thing on camera and posted the video to social media. Remy's Jenga win went viral — gaining over 400,000 likes on Twitter in just a few short days.
The video even inspired other pet parents to share their dogs' attempts at Jenga:
"It was definitely just luck that she went for the piece that happened to be loose enough for her to grab!" Agapiou said. "We were all in utter shock by what just happened."
Remy proudly trotted off with the piece, taking it under the table to celebrate her victory.
"Normally, we don't let her have things that aren't her own toys," Agapiou said. "But we figured she deserved to chew on it for a little bit after that impressive snag!"