Someone Found This Cardboard Box Taped Shut — And Heard Meowing Coming From Inside
The kittens were saved JUST in time.
A Good Samaritan was passing by a bus stop one day when she spotted a cardboard box taped shut. At first it didn't seem all that unusual, until she got closer to the box — and realized there was meowing coming from inside it.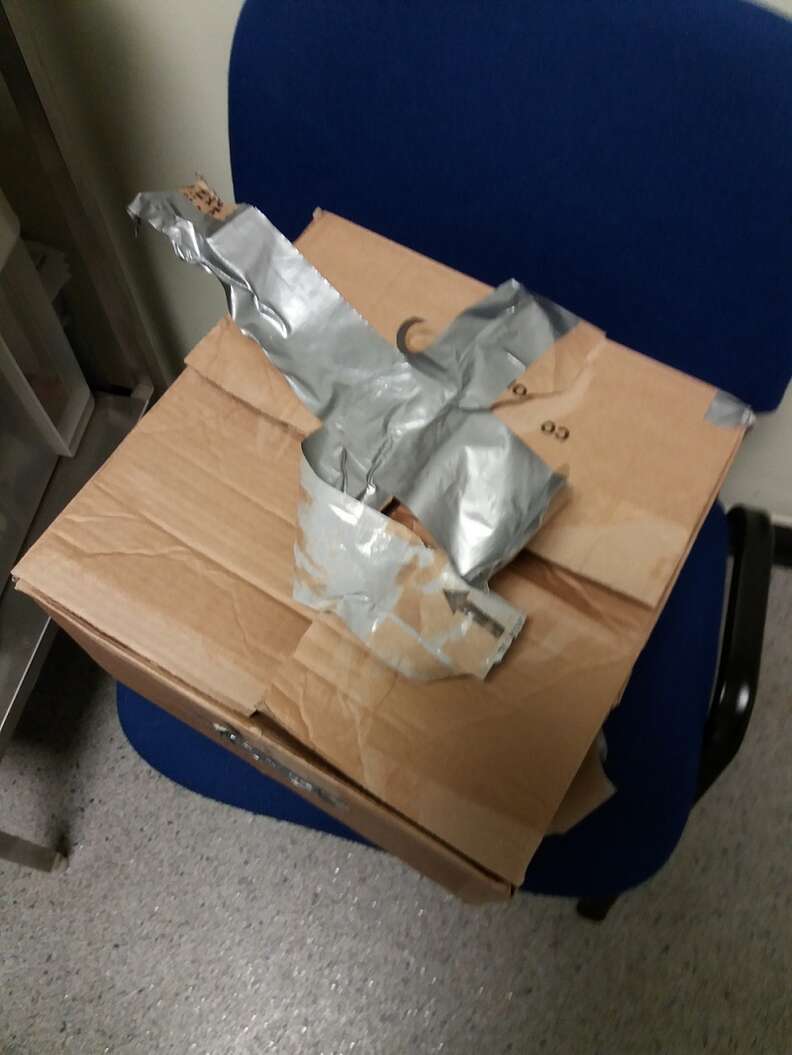 She quickly opened up the box and found three tiny kittens inside, just waiting for someone to help them.
The box had been sealed shut with duct tape, and there was no possible way the poor kittens could have escaped without assistance. They were dumped and abandoned during one of the hottest weeks of the year so far, and when they were finally freed from the box, they were clearly overheated and terrified. The person who found them knew they needed help fast, and took them to the Mayhew Animal Home in London.
Staffers at the Mayhew Animal Home quickly took the kittens to their vet clinic, where they were checked out and miraculously deemed fairly healthy. They were all a normal weight, and none of them suffered from hyperthermia despite being left out in the heat. The 11-week-old kittens were very lucky someone found them when she did; otherwise, they might not have made it.
"At the Mayhew we are dedicated to helping hundreds of people in crisis situations every year," Tania Mazzoni, animal welfare officer at the Mayhew Animal Home, said in a press release. "We wish whoever had abandoned the poor kittens had contacted us first, so we could help. We are here to help and advise on the best course of action for the animal, no matter what the problem is."
Staff decided to name the adorable kittens Jackie, Jenny and James.
"Jackie, Jenny and James are all doing really well and gaining confidence every day," Jemma Gillard, PR and media officer at the Mayhew Animal Home, told The Dodo. "They are cheeky and playful and love attention."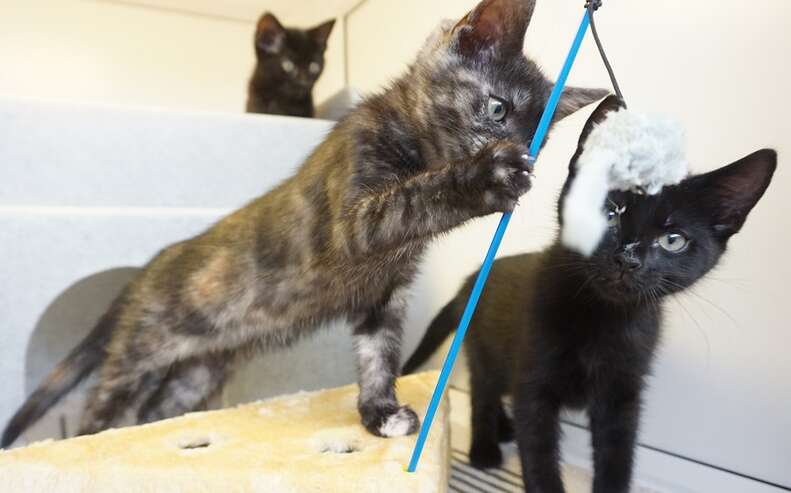 Since being rescued, all three kittens have been claimed by different families and will be headed off to their loving forever homes very soon.