Family Finds Bag Of Newborn Kittens Abandoned On Path In The Woods
They decided to keep them all.
A family was taking a walk down a quiet country road when they saw a plastic bag lying on the side of the path — and it was moving. They quickly went over to investigate, and, inside, they found four tiny newborn kittens, so young that their umbilical cords were still attached.
The family immediately contacted rescuers at the RSPCA, who were just as shocked as the family was that someone would be heartless enough to leave the sweet little kittens to die like that.
"It is clear that whoever dumped these kittens did so with the intention of leaving them to die," Sheona Morley, an inspector with the RSPCA, said in a press release. "At such a young age, they are totally reliant on their mum and it is heartbreaking that they have been taken away from their mum at such a young and vulnerable age."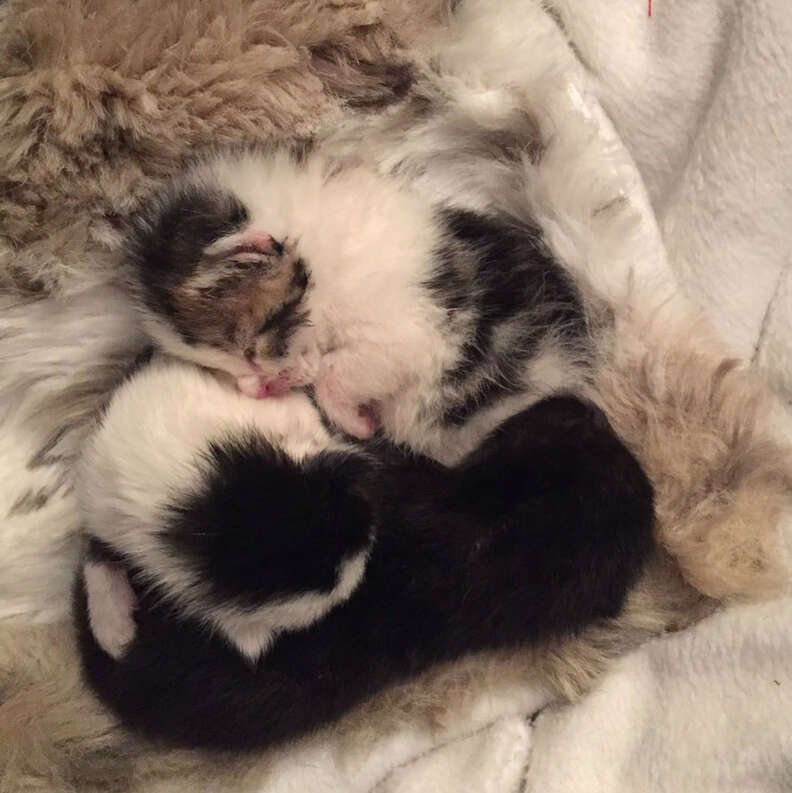 The family who found the kittens are avid animal lovers, and grew attached to them as soon as they rescued them — and so, with guidance from the RSPCA, they decided to keep all four kittens as tiny new members of their family.
"Thankfully these kittens have now found a lovely home for life, but it could have ended so horribly different if they had not been found," Morley said.
The kittens need to be bottle-fed every two hours, but the family has been totally up for the challenge and, so far, all four kittens seem to be thriving in their new home. The family has named the kittens Midnight, Hobo, Sprinkles and Jelly Bean.
"The kittens are doing extremely well so far — all four of them are strong," Samantha Walker, the kittens' new mom, said in a press release. "They are adorable and we now have three with their eyes open. We hadn't planned on adopting another four cats all at once, but we plan on keeping them as we have invested so much into getting them to survive."
If Walker and her family hadn't stumbled upon the kittens when they did, the little family likely wouldn't have survived on their own much longer. Now, they have an incredible new home all together, and will hopefully all grow into happy, healthy and strong cats.
"I really hope someone comes forward with information as it is an absolute travesty that they were abandoned," Walker said.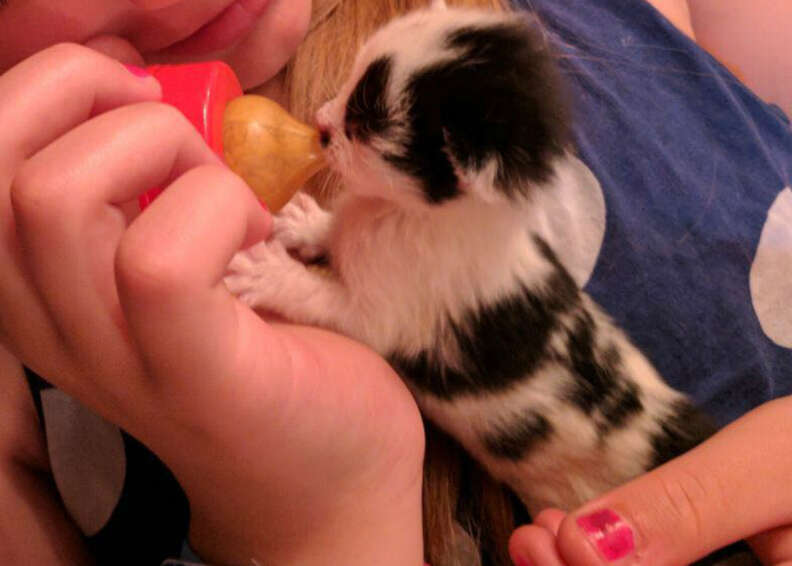 If you have any information about where these kittens came from, you can contact the RSPCA at 0300 123 8018.