Kitten Trapped In Abandoned House Cried So Loud The Whole Street Heard Her
A 10-year-old boy called for help ❤️
After Cleo's mom gave birth in an abandoned house, she ended up leaving the sickly kitten behind after a few weeks, all alone. Poor Cleo was so young and weak, there wasn't much she could do — so she cried as loud as she could, desperately hoping someone would hear her.
Despite being only 4 weeks old, Cleo was in such distress that her cries were as loud as a much larger, older animal. From her place deep inside the house, Cleo cried and cried, and all up and down the street, neighbors heard her. A 10-year-old boy was finally the one who called for help, and a whole team of people immediately rushed out to rescue the unknown animal trapped inside the house.
The local fire department had to be called to help with the rescue, and officers worked as quickly as they could to get inside the boarded-up home. As soon as the entrance was finally clear …
… rescuers rushed into the house, and were shocked that the loud cries they'd heard were coming from tiny Cleo, huddled up in a corner of the house's kitchen, soaking wet from the rain due to the home's collapsed roof.
"When we got there we could hear her outside the house but we didn't know at first what animal it was, whether it was a dog or a cat," Helen Smith, an inspector with the RSPCA, said in a press release. "Her cries were so loud and when we finally saw her, I couldn't believe that an animal so small was making such a loud noise. She was crying for her life. Neighbors had reported hearing her 'screaming the street down.' She was desperately in distress and being emaciated and wet through as well; she was not in a good state at all."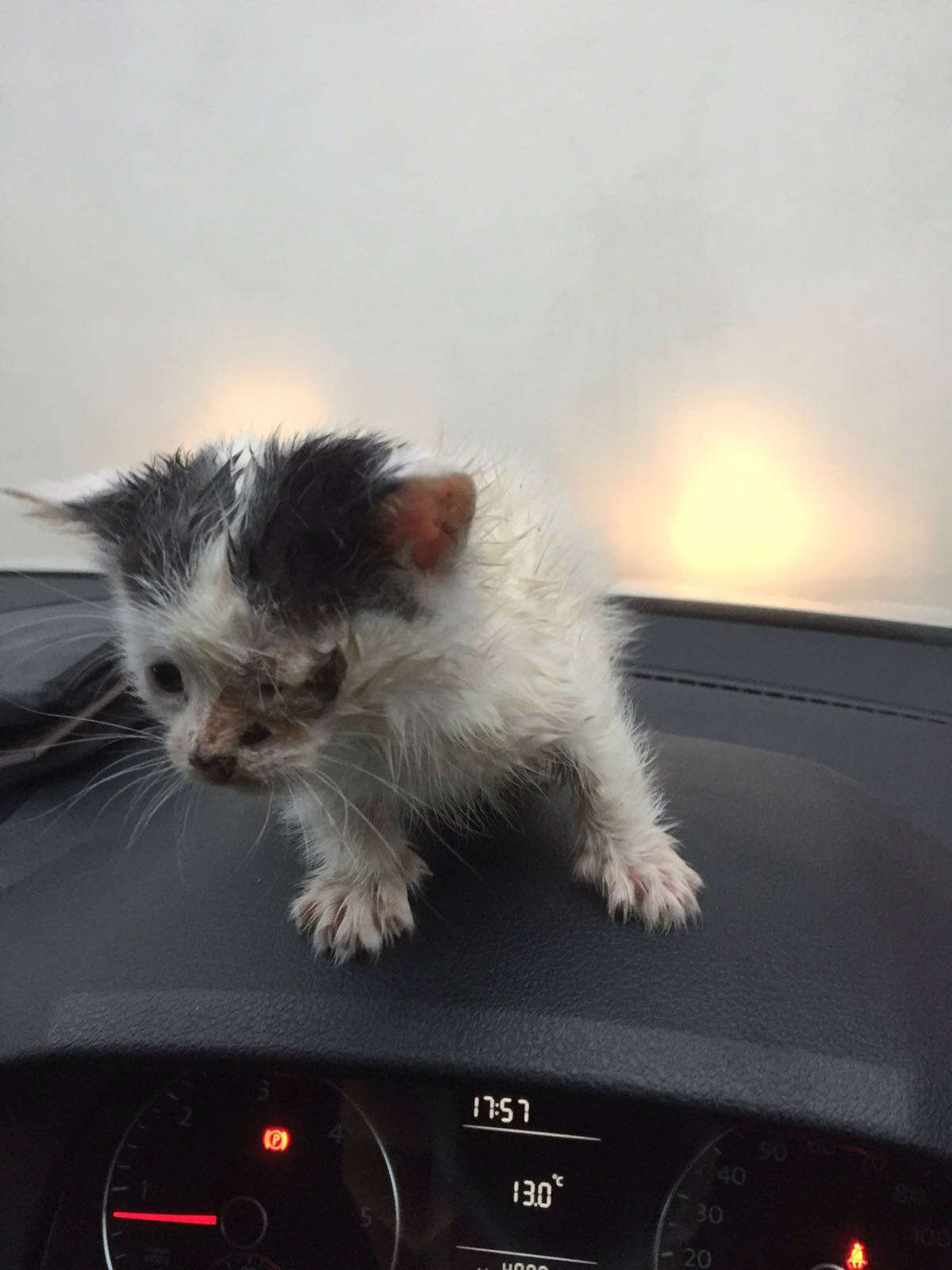 The tiny, sickly kitten was immediately rushed to the vet, who determined that she'd probably been alone for at least four days judging by the state she was in. She appeared to have an injured eye after getting a piece of debris stuck in it, but the vet is hopeful that she will make a full recovery.
"It was a really good rescue with the best possible outcome," Smith said. "The crew from the fire service were fantastic, and we'd also like to thank the 10-year-old boy who called us after hearing Cleo crying — without his call, she certainly would have perished all alone and cold in this derelict house."
Cleo is now safely in the care of the RSPCA, and will soon head off to a foster home, where she will be loved and doted on until she is old enough to go off to her forever home.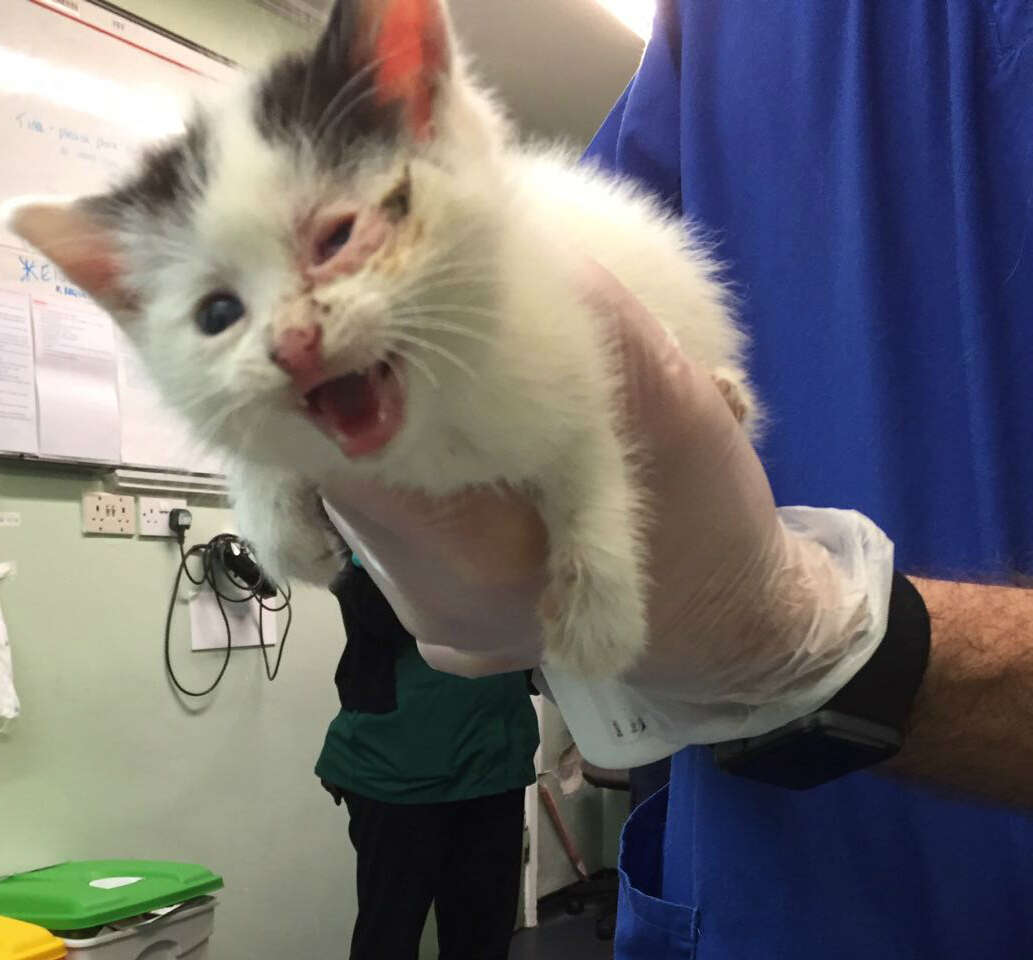 If you're interested in adopting Cleo, you can
contact the RSPCA
for more information.