Kitten Stuck On Construction Site Roof Lost His Voice Calling For Help
"You can see in his eyes how thankful he is to be rescued."
For days, no one noticed the tiny kitten stuck on the 12th level of a construction site in Beirut, Lebanon. Or, if they did notice, they didn't bother to help.
But the kitten never stopped crying. He meowed so much, his voice was nothing but a croak by the time help finally arrived.
The construction site, which would eventually become a new high-rise apartment building, had a few construction workers as well as a building representative wandering around. But it was someone who lived in the building next door who eventually called Animals Lebanon and told them about the kitten in distress.
"He'd been on the rooftop of the building for at least five days," Maggie Shaarawi, vice president of Animals Lebanon, told The Dodo. "It was very hot. There was no water. They can survive without food for a couple of days, but without water? We're very surprised that he made it."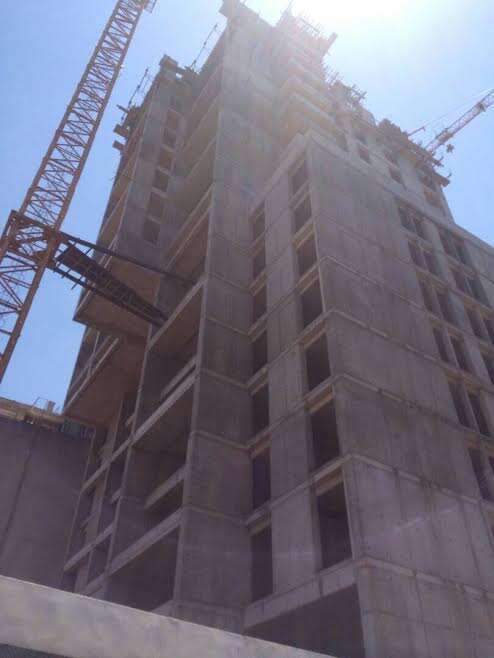 How the kitten got on the 12th floor of the construction site remains a mystery, but Shaarawi has her suspicions.
"Honestly, there's a lot of stray cats in the area where he was picked up," Shaarawi said. "My assumption is that he was born there and somehow left his mom and went to the building to hide. Sometimes they get disorientated and seek hiding in places that are dark. Maybe he kept going up and up and up because he was lost and disorientated."
To catch the kitten, volunteers climbed up to where the cat was, and set up a humane trap with a dish of tuna inside. But the kitten was so scared, it took him 18 hours to finally go into the trap, according to Shaarawi.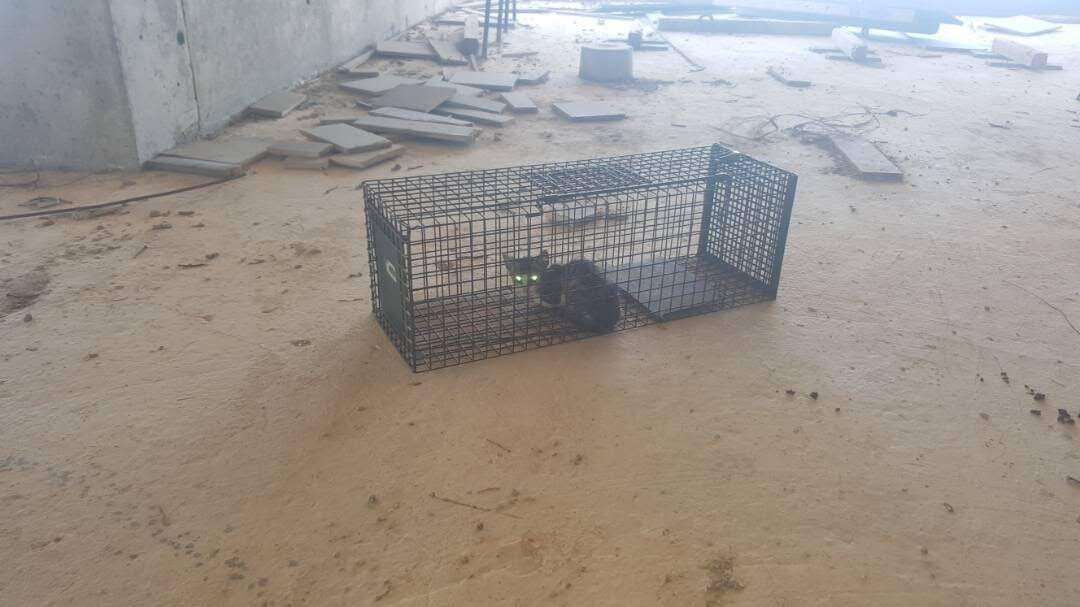 "We were checking on the cage about every few hours in the day," Shaarawi said. "We kept it overnight, and then he was finally trapped."
The kitten was understandably dehydrated and hungry, and he was also suffering from a bad flu. Now that he was rescued, he could finally get the care he needed.
"He's on antibiotics and fluids at the moment," Shaarawi said. "He's also getting lots of love. He started to purr as of today, which is very nice because he was very scared when he came."
Unfortunately, this kitten's situation is far from unique. In Lebanon, there are thousands of stray cats and dogs, and very few people and organizations helping them.
"I can't quantify a number for you, but I can say that we have a real problem with cats on the streets because we don't have any major spay or neuter campaigns," Shaarawi said.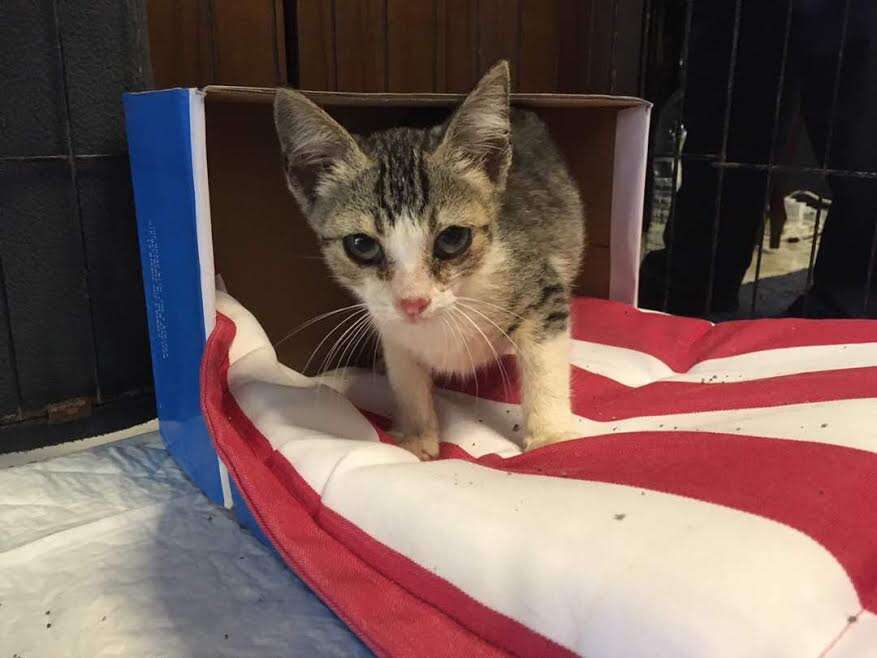 To stymie the stray animal populations, the Lebanese government has been known to poison them. But it's not just strays who have been affected by the poison — many pets have been poisoned as well.
Shaarawi and the others at Animals Lebanon vehemently disagree with the poisoning, but they struggle to care for the animals they rescue.
"We have trouble finding homes for all of these cats, because we're getting 10 rescue calls a day, and only one or two adoptions in the whole month," Shaarawi said. "Our shelter is just overflowing with kittens at the moment."
But the kitten on the roof is one of the lucky ones — not only was he rescued, but he also got a foster home.
And a name. His foster family is calling him Squeaky, probably because of his hoarse, funny-sounding meow.
"He's very shy at first, but the moment he notices you're a friendly person, he doesn't stop purring, and he wants more cuddles," Shaarawi said. "According to his foster, you can see in his eyes how thankful he is to be rescued."
To help Squeaky get better and find the forever home he deserves, you can
make a donation to Animals Lebanon
. The organization also coordinates international adoptions, so if you're interested in adopting Squeaky, you can
get in touch
.