Kitten Finds Tray Of Paint And Decides To Redecorate The House
"The paw prints were everywhere. Absolutely everywhere."
Maisy is only 6 months old and has a ton of kitten energy. She spends most of her days trying to figure out what trouble she can get into next, and her mom isn't always able to keep up with the mischievous kitten and her antics.
"She has a very inquisitive personality," Holly Clark, Maisy's mom, told The Dodo. "She is always getting into things she's not supposed to! I have to be very careful, especially when I'm in the kitchen because she loves to get in the cupboards. She is always ripping up toilet paper, plucking [at] the carpet or the lounge, and she loves playing in plastic bags."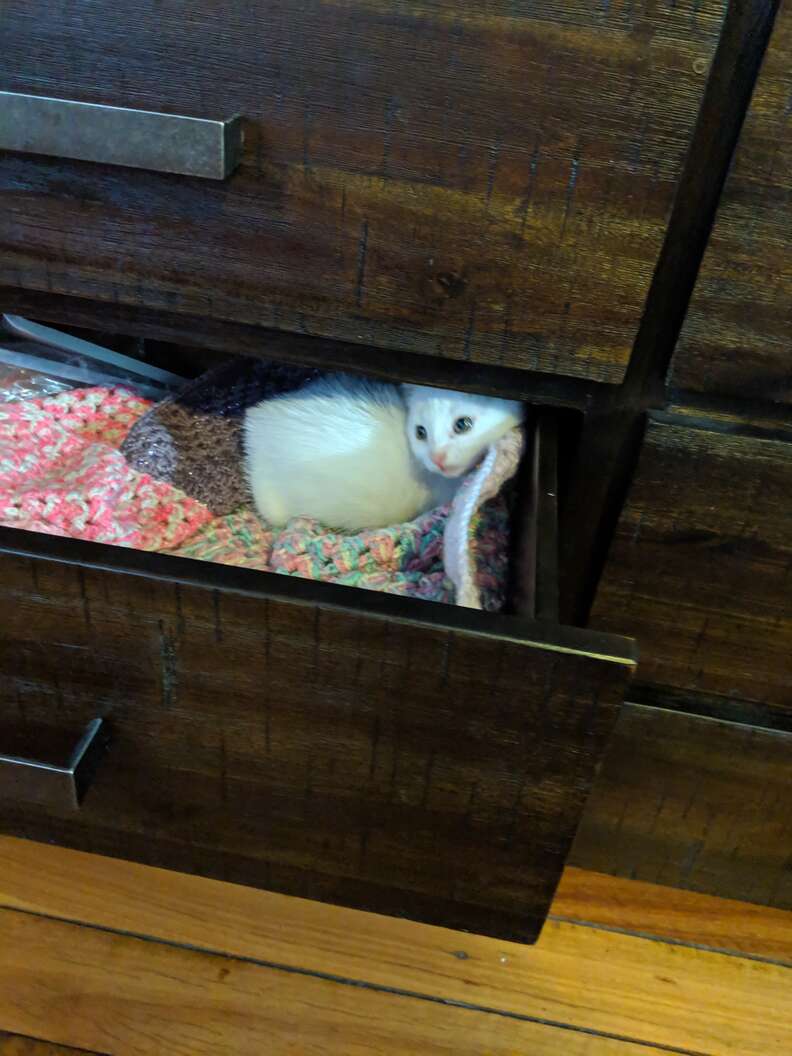 Clark recently did some painting around the house and made sure the paint cans were sealed up tight afterward so that Maisy couldn't get into them. But before Clark went to bed, she left her paint tray and brushes soaking in the laundry room sink — and, of course, Maisy found them.
"I first discovered her 'artwork' when I got up to get ready for work and I noticed little white footprints in my hallway … and my first reaction was, 'Oh my God, no,'" Clark said.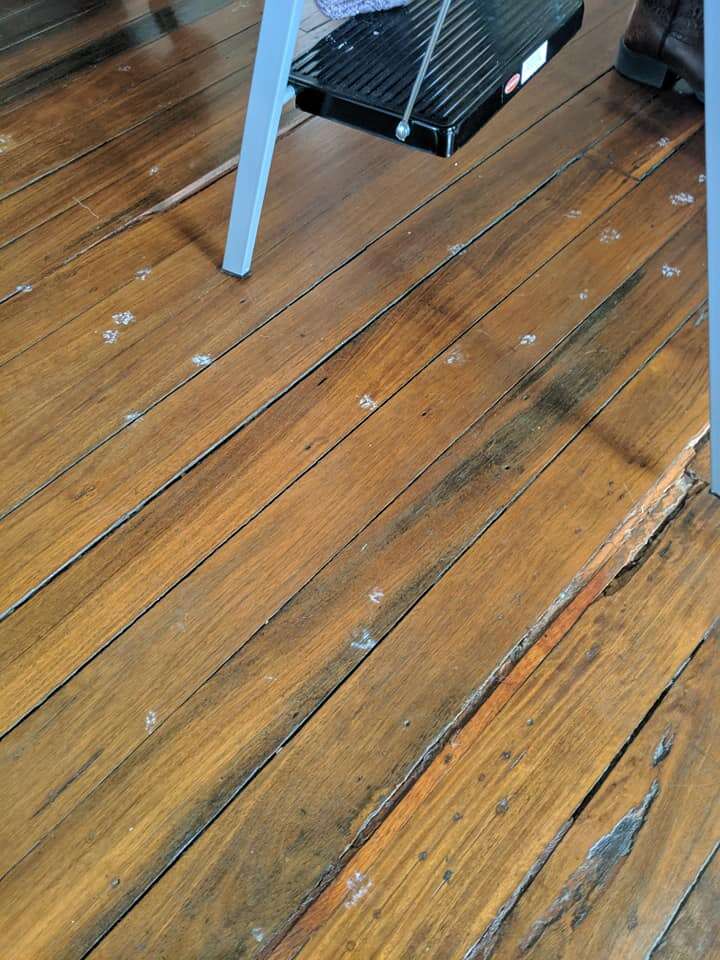 Clark rushed to inspect the rest of the house — and found that Maisy had decided to do some redecorating of her own.
"The paw prints were everywhere," Clark said. "Absolutely everywhere. My laundry is at the back of my house, so she had run all the way to the front door, through all the bedrooms, all through the lounge room and the wooden furniture in the lounge room, the toilet (my most favorite piece of her paw art)."
Maisy hadn't missed a single corner of the house, and when her mom found her, curled up happily with paint all over her paws, she seemed very proud of herself. A job well done, according to Maisy.
Luckily, the paint had been watered down after sitting in the sink, so it wasn't hard to get it off Maisy's paws. The rest of the house was easily cleaned up as well, much to Maisy's dismay. She had worked hard on her masterpieces, but apparently, she and her mom have very different ideas of what art is.
Even though her kitten can be a little destructive at times, Clark still loves Maisy more than anything, and will be more careful about where she leaves her paints going forward — Maisy the artist is always on the lookout for more ways to release her creativity.