Man Spots Tiny Kitten On Sidewalk With Shoelaces Around His Neck
He stopped to help when no one else would 👏
Timofey Yuriev was driving along a road in Yonkers, New York, when out of the corner of his eye he spotted someone very tiny slowly crawling along a busy sidewalk. As soon as he realized it was a kitten, Yuriev knew he had to pull over and help him.
"There was a bus stop and people walking around but nobody's paying attention to the tiny little kitten," Yuriev told The Dodo. "So I stopped immediately because he was crawling towards the road and he would be killed by passing cars, and when I came to the kitten I saw that he had a shoelace wrapped tightly around his neck."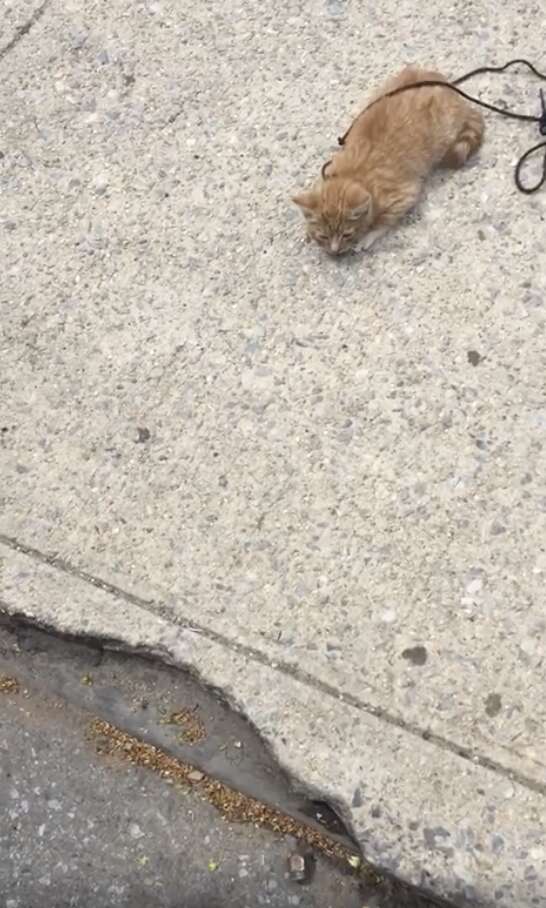 Yuriev was shocked and disgusted when he realized that someone had cruelly tied a shoelace around the helpless kitten's neck, and quickly set about trying to untie it. The poor kitten was absolutely terrified after everything he'd been through and refused to look his rescuer in the eye. It took about five minutes before Yuriev was able to get the shoelace completely untied and finally free the kitten, later named Laces.
"When I freed the kitten he started meowing after that," Yuriev said. "He couldn't meow before because it was so tight around his neck, and he started screaming a little bit, still very scared. He didn't try to scratch me or anything, he was very weak, so I put him in the car and he tried to climb as far away as he could into the darkness under the seat."
After rescuing little Laces, Yuriev drove him straight to Paws Crossed Animal Rescue so he could get the help and care he needed. Everyone at the shelter was dismayed to hear about the kitten's beginnings, and they were not surprised that he was so fearful of everyone and everything around him. They determined that he was around 2 and a half months old, and besides being underweight, was actually in fairly good condition, all things considered.
"He was very thin, dehydrated, with a few scratches," Julie Potter, business and development manager at Paws Crossed Animal Rescue, told The Dodo. "Mainly he was just very, very scared and completely unsure of people — can you blame him?"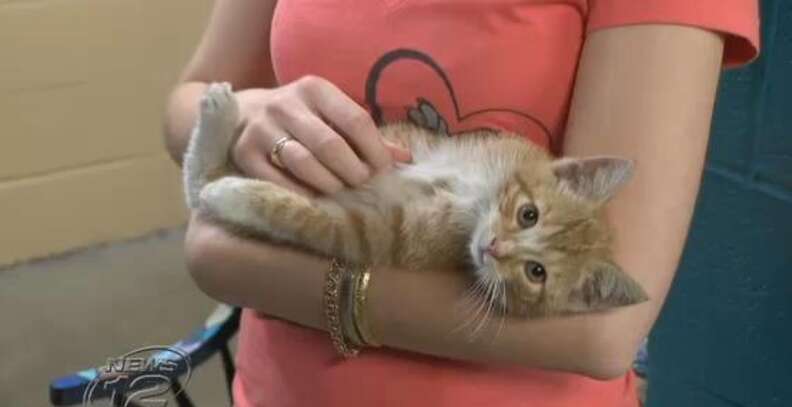 Yet despite everything he'd been through, it didn't take Laces long before he started warming up to all his new friends, and soon the entire shelter had fallen madly in love with him. He loved cuddling and loving on anyone and everyone, and no one was surprised when, only a week and a half after arriving at the shelter, he already had a potential new family.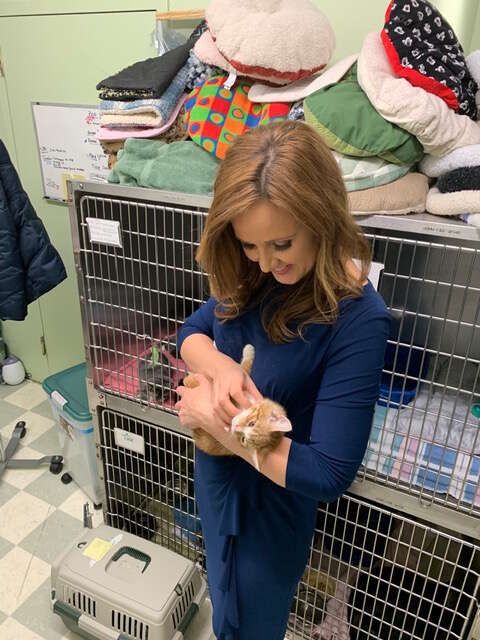 Lisa Salvadorini, an anchor for News 12 Westchester, was reading a story her station did on Laces and immediately fell in love. She knew from the moment she saw him that he was meant to be a member of her family.
"It was 5 a.m. and I was reading the morning news," Salvadorini told The Dodo. "I saw his cute little face and said to my co-anchor, 'I need to bring that kitten home!' Everyone in the studio, even the people who are NOT cat people, loved little Laces and thought it was a great idea."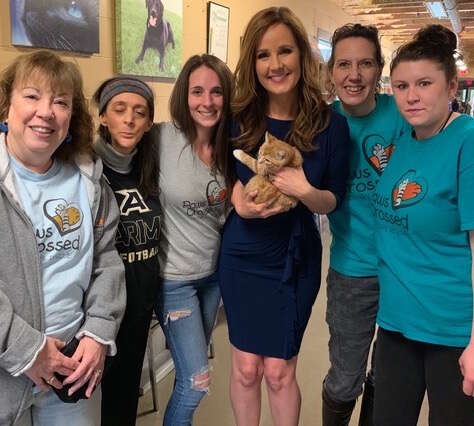 That very same day, Salvadorini went to Paws Crossed Animal Rescue to meet Laces, and confirmed her suspicions that he was meant to be her cat. Her two kids had never had a cat before, and she was confident that Laces would make the very best first cat a family could ever ask for.
Since Laces is still pretty young, Salvadorini took him home as a "foster to adopt," and once he's able to be neutered, she and her family can make the adoption official. She decided not to tell her kids about Laces until she brought him home, and they were so surprised and overjoyed when their mom walked in with a little kitten who wanted nothing more than to love them forever.
"It was a huge surprise," Salvadorini said. "They were in shock that they had a new kitten! They had tears of joy in their eyes when they first met him. They have showered him with love ever since."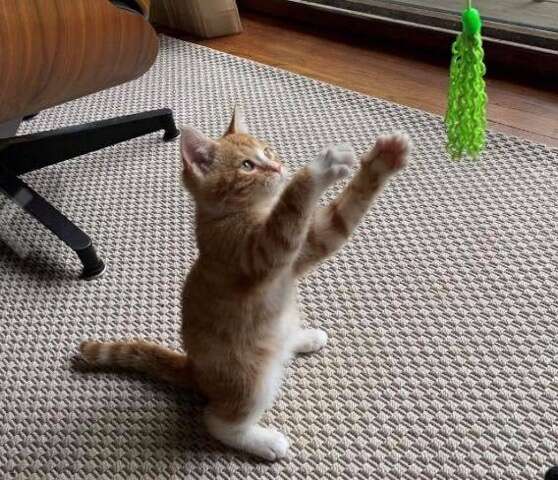 Laces has already completely settled into his forever home, and couldn't be happier with his new family. He loves meeting all of his new family's friends and neighbors, and after hearing his story, everyone is shocked at what a happy and playful kitten he is. Laces hasn't let his past slow him down at all, and now he has a lifetime of happiness to look forward to with his amazing new family.
"The shelter gave him the name Laces," Salvadorini said. "We love it, because we have now turned something negative into something positive!"