Little Lost Kitten Winds Up In The Stickiest Mess
She won't let anything stop her ❤️️💪
A man was walking past a dumpster in Athens, New York on Thursday, when he suddenly heard very faint, tiny cries, and decided on a whim to check it out. He kneeled down and peered under the dumpster — and discovered a tiny, 3-week-old kitten, completely stuck in tar and fighting for her life.
Knowing he couldn't just leave her there, the man crawled under the dumpster and worked for an hour to free the tiny kitten, later named Lucky. She was so covered in tar that she couldn't move at all or do a single thing except utter little kitten cries. When she was finally free, she was immediately rushed to AnimalKind rescue, where shocked rescuers quickly set about trying to save her life.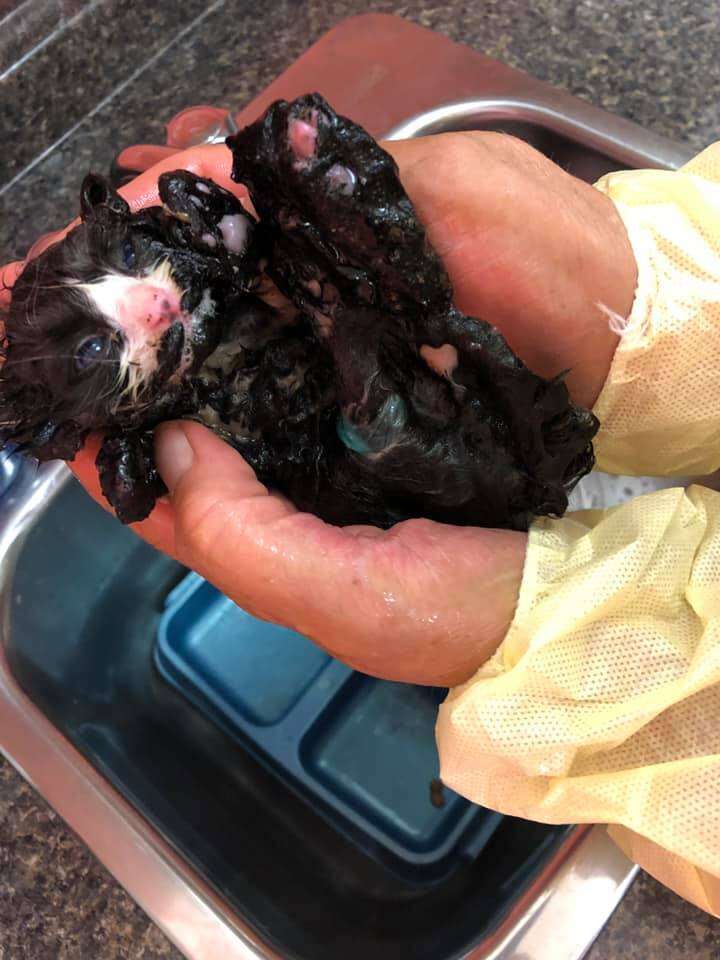 "We immediately gave her fluids due to her fragile condition and the heat of the day," Katrin Hecker, founder of AnimalKind, told The Dodo. "Then we washed her with warm water and Dawn [soap], but all of her limbs were stuck together. Then four people cleaned her with mineral oil and washed her with Dawn for three hours."
It took a lot of time and patience, but Lucky's rescuers were eventually able to get all of the thick tar off of her body. Since she was so young and had already been through so much, everyone was worried she might not make it — but as the hours and days wore on, Lucky proved again and again that she was a fighter, and planned on making a full recovery.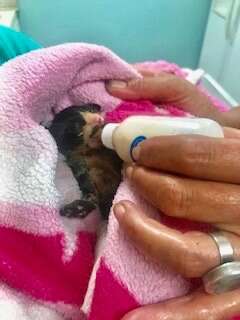 "She is so tiny but a fighter," Hecker said. "She has some burn wounds on her tiny body from the hot tar. These are healing good. She is eating well and is in a foster home."
Despite the way she was found, Lucky's rescuers are assuming that her whole ordeal with the tar was an accident, and that she probably got left behind by her mother somehow.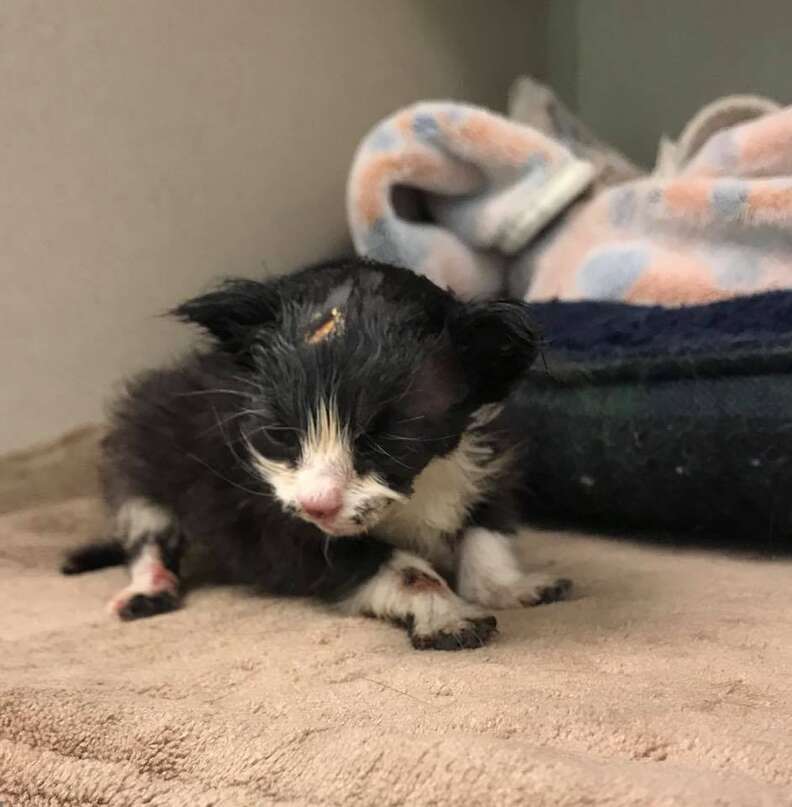 Lucky is currently doing incredibly well in her foster home given the circumstances, and is being cared for by a mama cat whose own kittens were recently all adopted. She also has a dog foster sibling who has been keeping a close eye on her as well, always making sure that she's safe as she navigates her way around.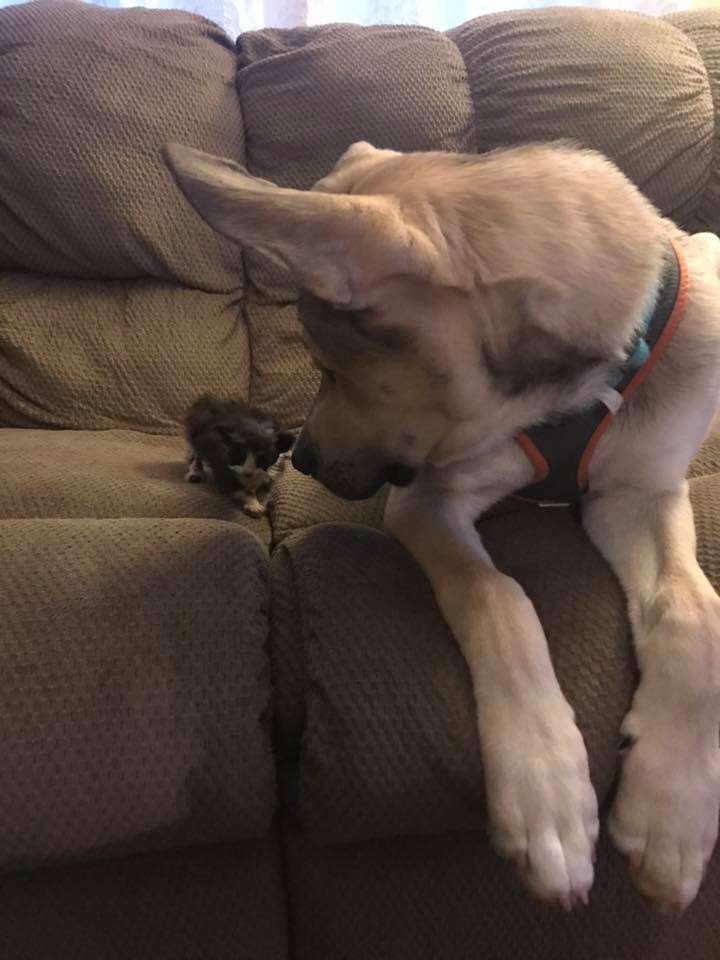 It'll be another two months before Lucky is ready to be adopted into a new forever family, and for now she's loving life in her foster home and is getting stronger every day. When she was first found, everyone was doubtful that she would make it through. She's managed to prove them wrong, though, and now won't stop until she's a completely healthy, happy cat, thriving in her new forever home.