Tiny Kitten Falls Off Roof And Gets Very, Very Stuck
People heard meowing and found him wedged deep between the buildings.
A tiny kitten somehow ended up on the roof of a pub in Rotherham, England, and was wandering around up there when he accidentally fell, careening down 16 feet and ending up stuck between two buildings. It wasn't until the pub staff heard frightened meows coming from the gap between the buildings that they realized he was there, and they quickly contacted the RSPCA in hopes that it could help.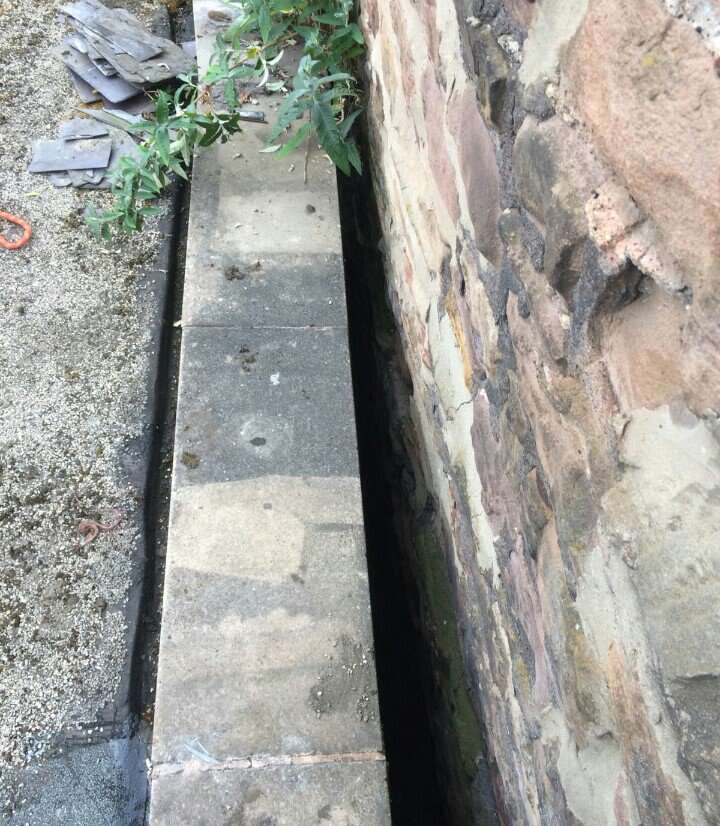 RSPCA Inspector Sandra Dransfield got the call about the tiny, stuck kitten and immediately contacted South Yorkshire Fire & Rescue to come with her to rescue the kitten, since she knew she wouldn't be able to on her own. When they arrived, they assessed the situation and realized the only way they would be able to rescue him was from the very roof that he fell from.
"It was clear that in order to rescue him, we would have to work from the flat roof above and that proved very tricky, due to the huge drop, the narrowness of the gap and the dangerously rough walls," Dransfield said in a press release. "In addition, because he was probably a feral cat, he was very nervous of humans. To make matters worse, there was a lot of debris and rubbish at the bottom, and the kitten kept disappearing from sight."
In order to rescue the kitten, the rescue team used two long poles, one of which had a net on the end, to try and herd the kitten and raise him to safety. They weren't having much luck with the net, but the other pole had a crook at the end of it, and finally the kitten climbed onto it. The rescuers were able to very carefully pull him up and out of the gap, and back onto the roof where he started.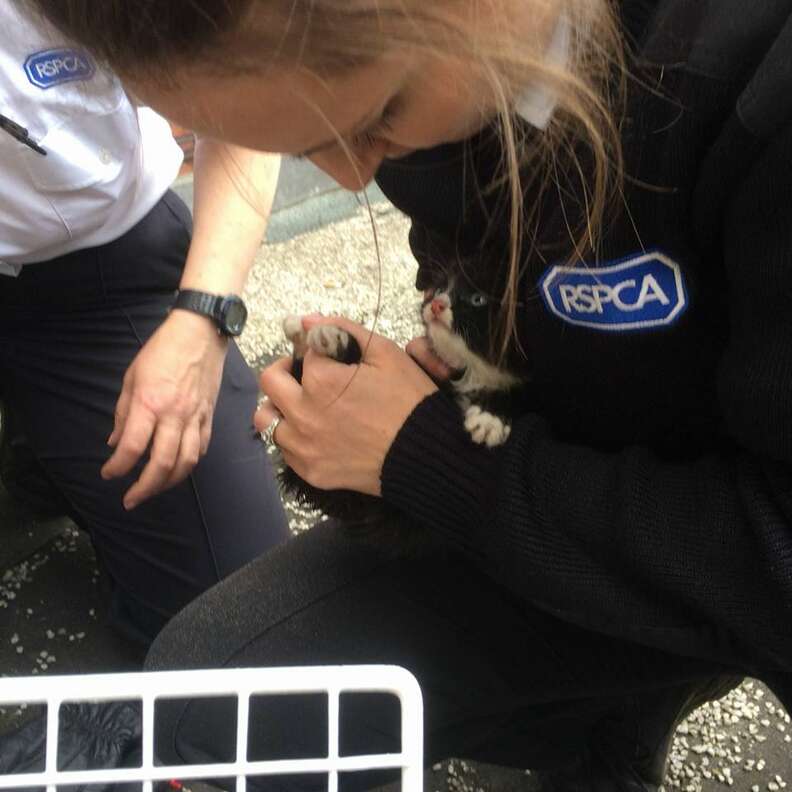 "After a rescue which took more than two hours, we were relieved to be able to bring this little kitten up to safety," Dransfield said. "He had a lot of dirt in his eyes and mouth but otherwise seemed unharmed."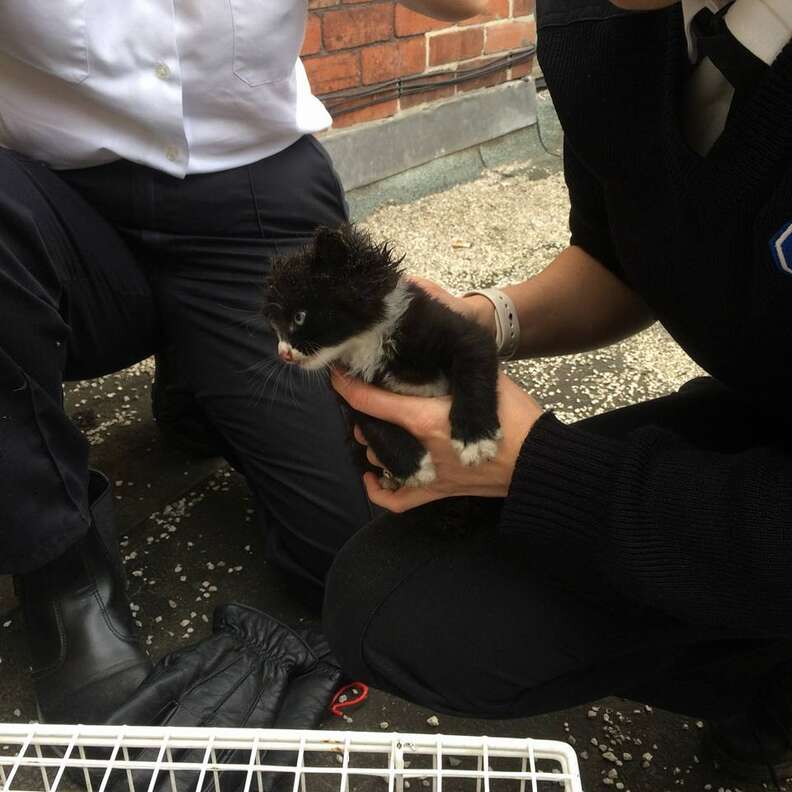 Even though the kitten, later named Turpin, seemed to be doing OK, Dransfield rushed him to Peak Vets anyway, where he is now being cared for and closely monitored. He's very lucky that someone heard him crying so loud; otherwise, he might never have made it out of the narrow gap.
"When Turpin has made a full recovery we are hoping he can join a group of four other kittens I had rescued earlier that day, which are now at the RSPCA's South Yorkshire Animal Center in Bawtry," Dransfield said. "When they are old enough, we hope they will all find forever homes."