Boy Completely Breaks Down When He Gets Surprised With A Puppy
His dream came true 🐶💓
What Braden Peevy wanted more than anything for his 13th birthday was a puppy. For weeks, he and his sister tried to convince their dad that they needed another dog — but he wouldn't budge.
"The kids wanted something they could do every day. That was their pitch to me: 'It's a great time to get a puppy,'" Alfred DeWayne Peevy told The Dodo. "It got to the point where I had to be like, 'I'm putting my foot down. I am not agreeing to a new puppy.'"
Peevy didn't particularly want the responsibility of training a puppy on top of an already busy schedule. But that all changed a week ago when Peevy's wife introduced him to April Rose.
They told the kids that they were going grocery shopping, and immediately received a long list of snack requests. Instead, they met a Great Pyrenees-boxer mix and fell in love. Peevy decided right then and there to cave and adopt the puppy.
The only thing left to do was set up Braden's birthday surprise.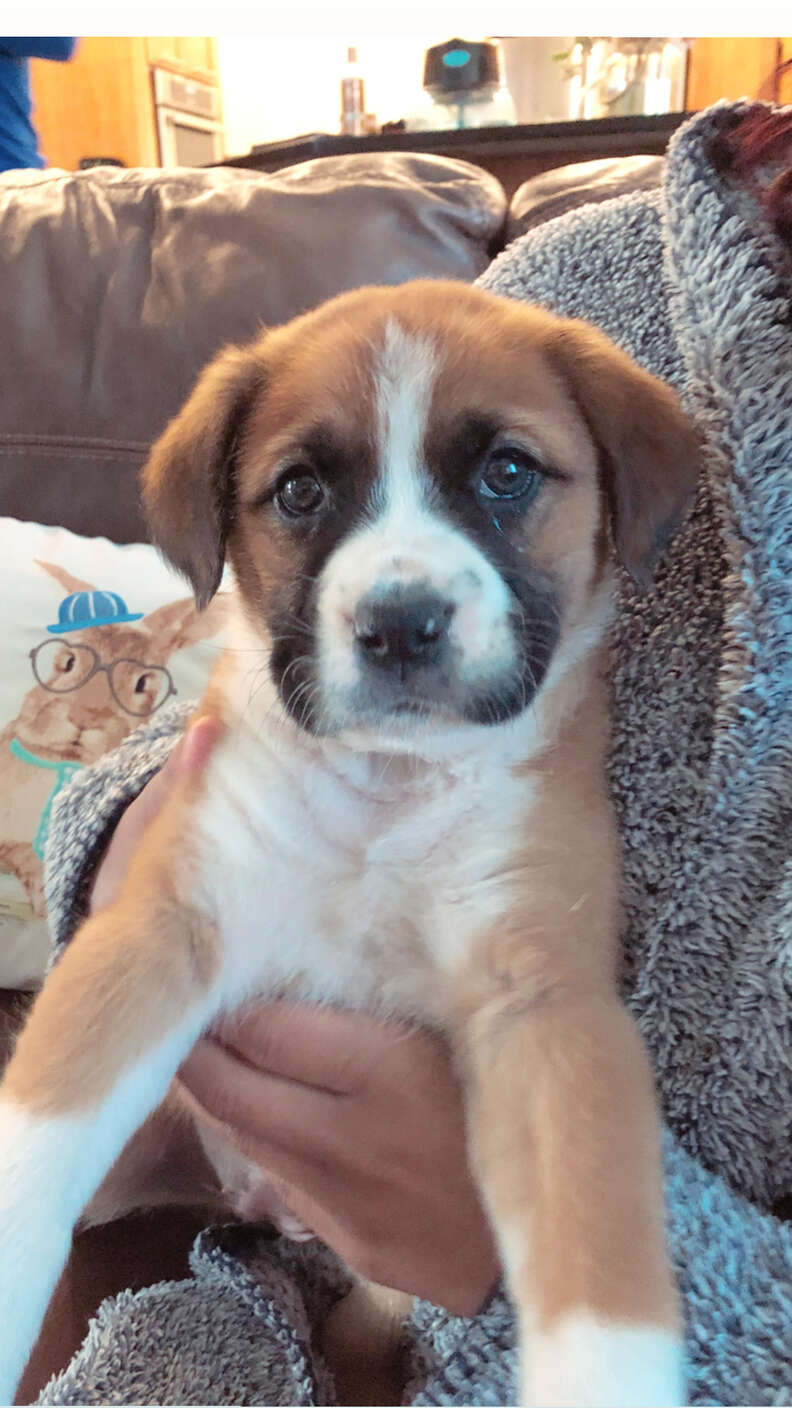 Pulling into the garage, Peevy and his wife decided to put the puppy in her crate in the back, and asked Braden to help bring in the groceries from the car.
Peevy then hit record on his iPad, which he balanced on top of his daughter's car. He knew Braden would be surprised — but he didn't realize just how much the gift would mean to his son.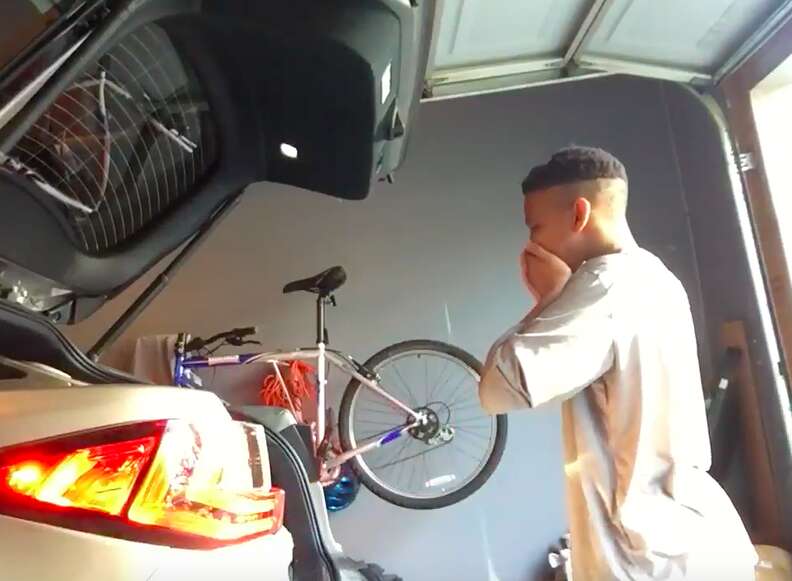 "So he's just dancing around because he's happy he's getting his snacks," Peevy said. "He opens up the trunk and looks in there … he saw the dog's stuff first. So he didn't think immediately, 'Oh, I got a new puppy.'"
Things didn't sink in for Braden until his dad encouraged him to look closer, and he noticed the ball of fluff moving around in her crate. Braden broke down when he realized his impossible dream was finally coming true.
"This is the best ever," Braden says in the video while holding the puppy.
"After seeing the video, I felt a lot better that I caved in and said yes to the puppy because then I knew how special she was to him," Peevy said.
Braden named the puppy April Rose, after his grandmother. And so far, he's done a pretty good job of helping his dad take care of her.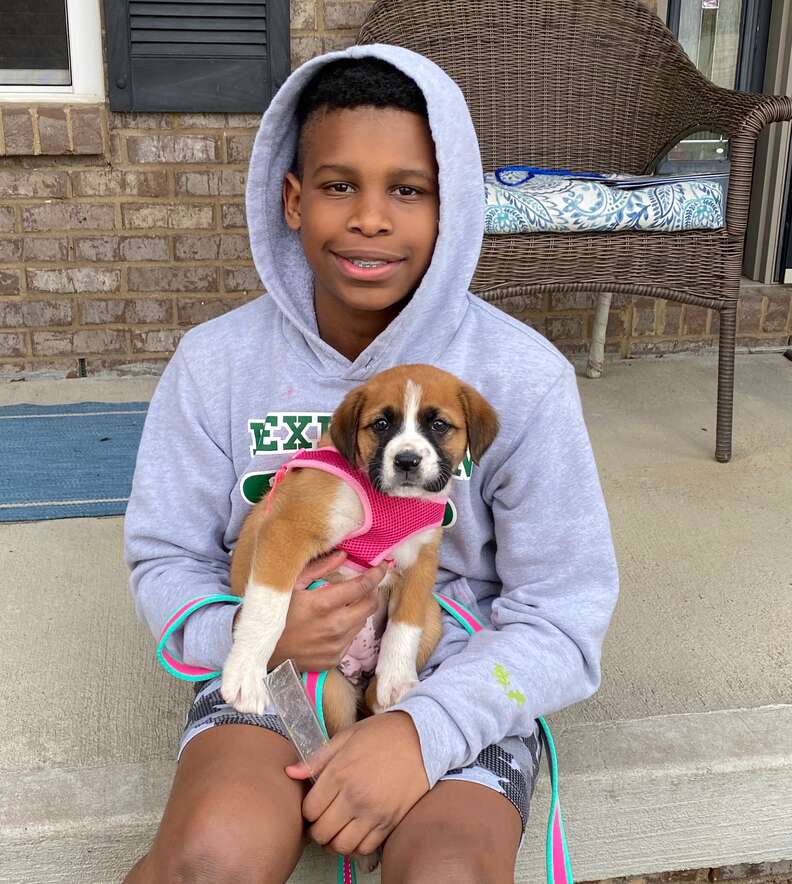 Braden makes sure he plays with her every day before his online classes start, and does chores for her once school is out. April Rose has proven herself a star pupil when it comes to potty training and learning how to climb the stairs.
The playful puppy has brought so much joy to the Peevy family that they can't imagine their life without her. And, for Braden, she's made his birthday one he'll never forget.