Shelter Dog Has Waited Almost Her Entire Life For A Real Home
She's 4 years old and just wants someone to love her.
Jessica has been looking for a home for 1,488 days. That's over four years, and at 4 and a half years old, that's four-fifths of Jessica's life.
Why can't this pit bull mix find a family? Cassiah Ward, a volunteer with Second Chance Rescue, thinks it's just bad, rotten luck.
In 2013, someone dropped Jessica off at a shelter run by Animal Care Centers of NYC (ACC), telling the staff that she was a stray. She was only about a-half year old, and the staff could tell that she'd recently had puppies. However, the puppies weren't with Jessica, and no one knows what happened to them.
Jessica also had incredibly bad mange, a condition caused by mites that burrow into a dog's skin.
"She had horrible, horrible mange — really bad," Ward told The Dodo. "The best way I can describe it is that she looked like a plucked chicken. She also had small secondary infections — she had scabs and then she developed kennel cough."
With all of these medical problems, the ACC staff didn't think Jessica had a good chance of getting adopted — so they put her on the euthanasia list. But then Second Chance Rescue got involved, and they pulled her from the shelter.
After everything she'd been through, the volunteers at Second Chance Rescue hoped Jessica would quickly find a forever family — and when a couple showed interest in her, everyone thought this would be Jessica's chance.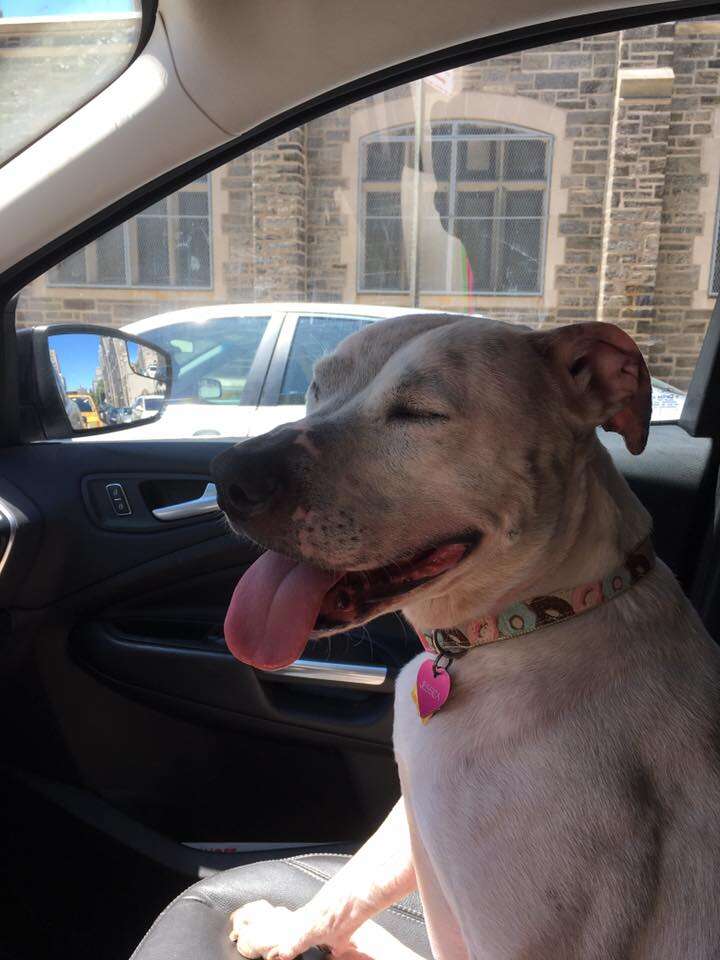 "She wound up being adopted by a couple who seemed committed and we took it very slow," Ward said. "They visited her a couple times, then they did an overnight, and then they were sure they wanted her. Fast forward five months, they changed their minds and said they couldn't keep her anymore."
After being returned, Jessica stayed at a boarding kennel for nearly a year. Then she was moved to Forever Home Rehabilitation Center in Virginia, a partner of Second Chance Rescue, and a family adopted her a few months later. But once again, it didn't work out.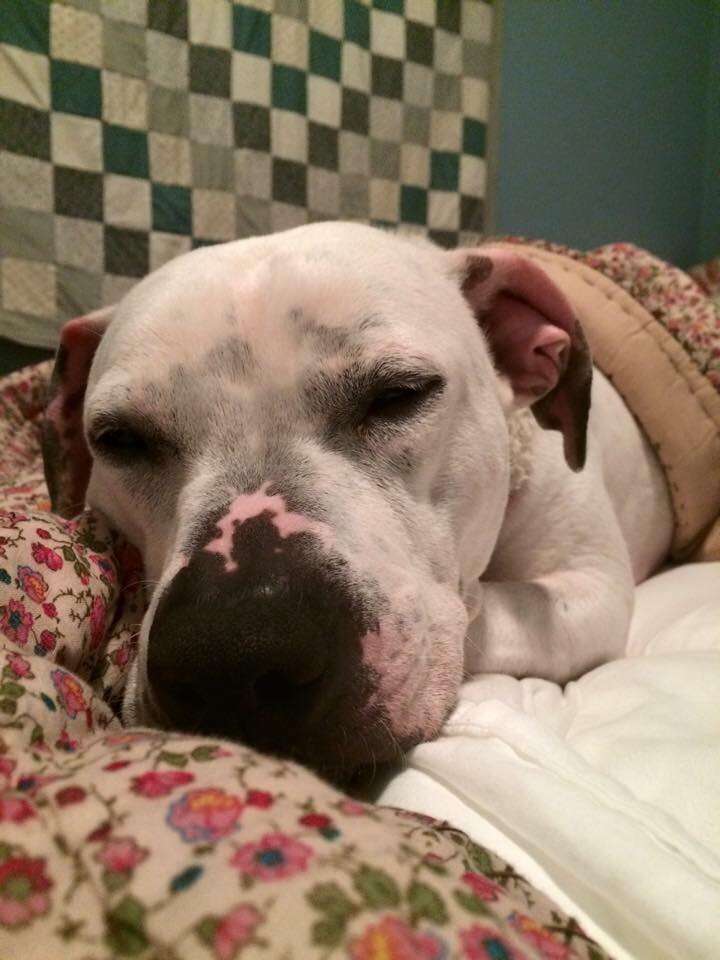 "They had a 2-year-old and the wife was eight months pregnant at the time," Ward said. "A couple months later, [Jessica] was returned. It was nothing that she did — they just had a newborn baby and a toddler, and didn't have time for her."
Then another family came along and adopted her — but they returned her three days later, after they learned that their housing didn't allow pit bulls or pit bull mixes.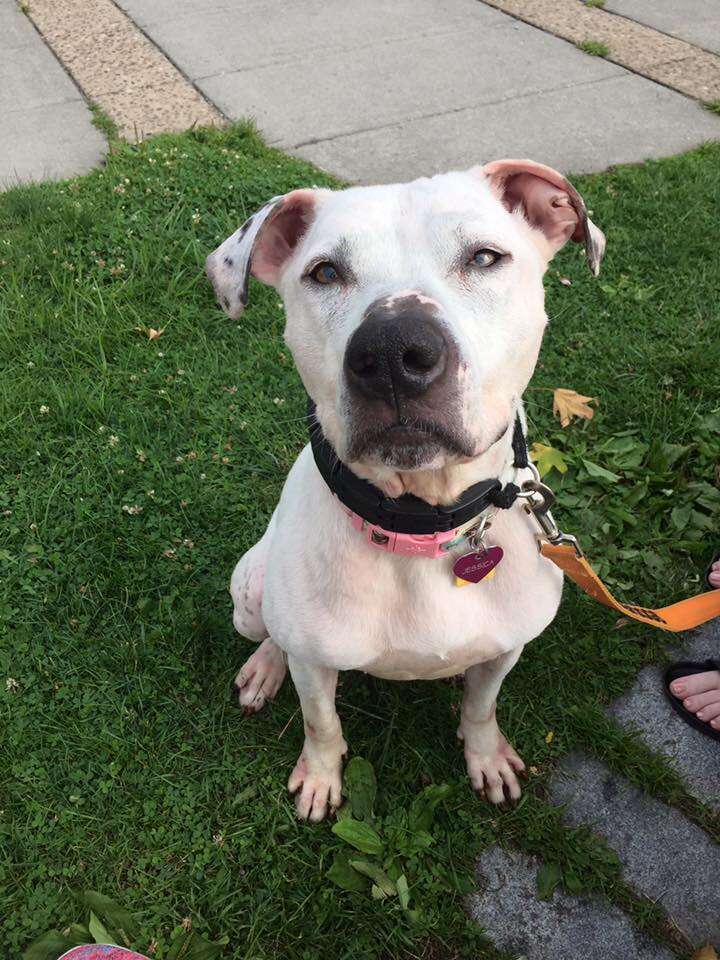 "When she was in Virginia and returned the second time, I think she was definitely affected by that," Ward said. "I saw pictures of her, and she just looked sad. Even for the most resilient dog (and she's pretty resilient), I can't imagine being bounced around that much."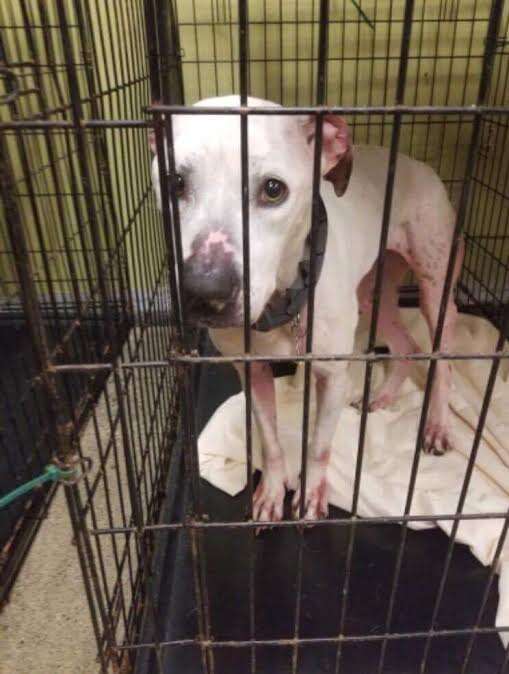 But Jessica's saga was far from over. She eventually went back to Second Chance Rescue in New York and was adopted again. And returned again. After this, she found a great foster dad, but when he went into the hospital for surgery, Jessica had to go back into boarding.
"The place where she is now — she's kind of happy, but kind of sad," Ward said. "She's comfortable there. But at the same time, it's not a home — it's boarding."

Ward visits Jessia as much as she can, and takes her out for adventures. While she'd love to adopt Jessica herself, Ward lives in a small one-bedroom apartment in Manhattan, and she already has another dog. And Jessica, unfortunately, can't live or interact with other dogs.
"She needs to be the only pet, but I think that there's a misconception that she's wild and crazy, but she's really not," Ward said. "And even though she can't be around other dogs … she doesn't go crazy when she sees another dog. If you pass at a distance, she feels comfortable and just ignores them."
"She's good on leash, and she loves meeting people," Ward added. "I bring her everywhere with me. She goes clothes shopping, she goes to Petco."
Jessica also loves mental challenges, and she's aced agility courses on her first try, according to Ward. But most of all, she loves being around people.
"She is the most affectionate dog," Ward added. "You cannot take her for a walk without every other person stopping to say hello to her because she's so, so sweet. She'll stop and she'll look at people, and then she'll stand in place and wiggle and she tap her feet around — it looks like she's tap dancing."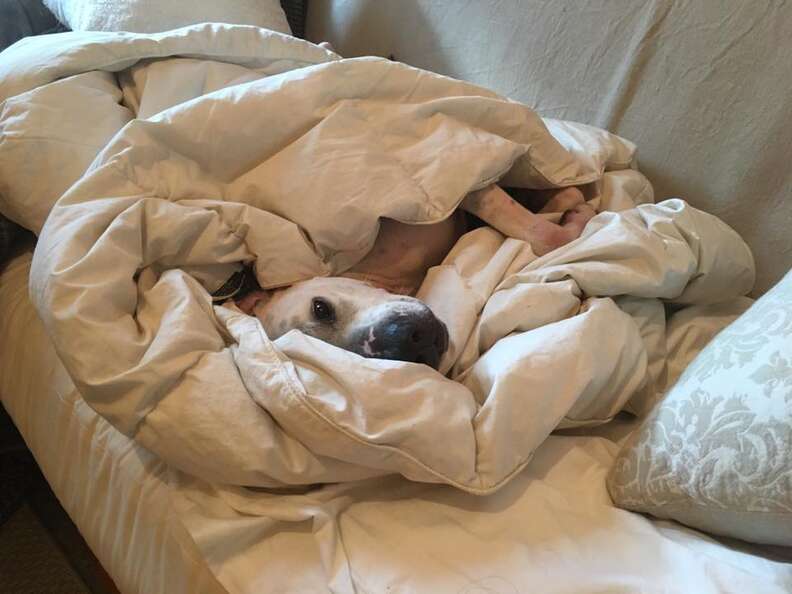 "She follows you everywhere, but not in a way where she's under your feet — she just likes to keep you in sight," Ward added. "She's just so adorable."