UPDATE 09/14/2018: The International Whaling Commission (IWC) voted to reject Japan's proposal to lift the ban on commercial whaling, with 27 countries voting in favor of Japan's proposal and 41 against. "What Japan tried to do here was to bend and break the rules of the IWC to lift an internationally-agreed ban on killing whales for profit," Kitty Block, president of the Humane Society International (HSI), said in a statement. "It deserved to fail; the world has moved on from commercial whaling, and so must Japan. We hope that the IWC can now get on with the business of protecting these ocean leviathans from the myriad other threats they face."
Each year, hundreds of whales are shot with harpoons, weapons that kill them slowly and painfully, in illegal hunts around the world. And now, whales could be in even greater danger — Japan, a nation that already kills hundreds of whales through illegal whaling operations, is trying to make it legal to hunt these gentle animals again.
If Japan is successful, thousands of additional whales could be killed every year, and several endangered whale species could be hunted to extinction.
In 1982, the International Whaling Commission (IWC), a global intergovernmental body that is responsible for conserving whales, placed a global moratorium on commercial whaling to help protect whale species from going extinct. But several nations, including Japan, Norway and Iceland, have continued to illegally kill whales. This past year, Japan killed 333 whales, including 122 pregnant females.
Japan presented its proposal to legalize whaling at this year's meeting of the IWC in Florianópolis, Brazil.
Warning: disturbing image below.
In some ways, this is nothing new — Japan is always pushing an agenda to make whaling legal again at IWC meetings, Bernie Unti, senior policy advisor at the Humane Society of the United States (HSUS), told The Dodo. But this year, Japan has worked extra hard to garner support to make this proposal a reality. A three-quarters majority vote is needed to overturn the 1982 moratorium.
"Their diplomatic and fishery agency teams have made a lot more visits to other nations this year," Unti said. "They've also brought an unusually large delegation of elected officials and media cohort to the conference. Their longtime head of delegation is chairing the meeting and no doubt they've reasoned that this is a good year to go for broke [wager everything]."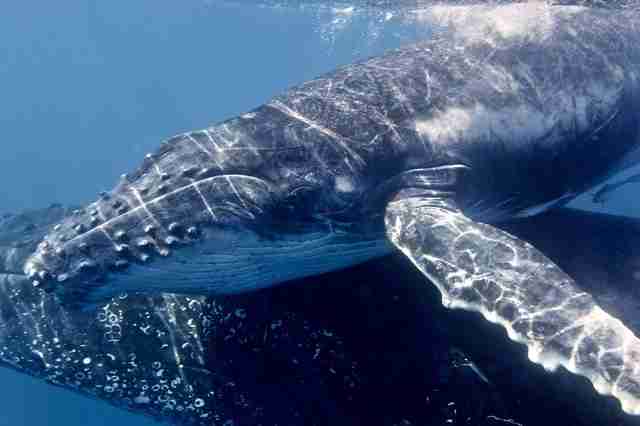 If commercial hunting does become legal again, this could be disastrous for whales, according to Fabienne McLellan, director of international relations at OceanCare.
"The moratorium on commercial whaling has saved the lives of hundreds of thousands of large whales in the past [for] more than 30 years," McLellan told The Dodo. "Prior to the moratorium, around 30,000 whales were killed every year. Currently, around 1,500 large whales are killed each year, so every year, the moratorium is saving approximately 28,500 whales. The moratorium is one of the most important achievements for species conservation."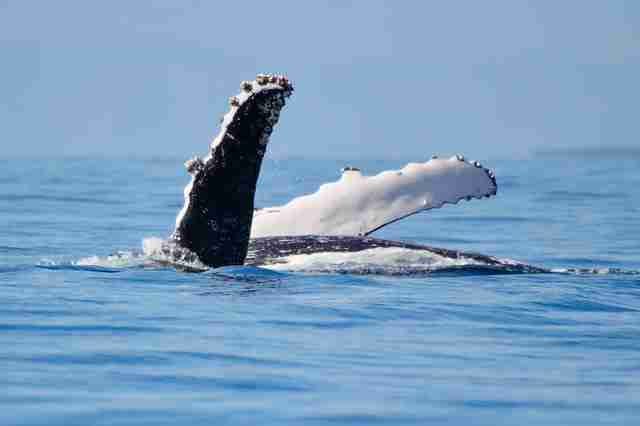 "Safeguarding the ban on commercial whaling in the long-term is of utmost importance," McLellan added. "If the ban is lifted, it has to be realized that it will not only allow current whaling nations to legally kill whales, but to all 89 IWC member countries, which is a very dangerous Pandora box to open."