Kencho Gurung has volunteered at the humane society in Kailua-Kona, Hawaii, for the past five years — so when she lost her beloved 15-year-old husky last November, spending time at the shelter was one of the only things that could bring her comfort while dealing with the loss.
While volunteering one day, Gurung met a 7-year-old dog named Maka (which means "eyes" in Hawaiian), who was at the shelter because her former owner had abused her after she had given birth to a litter of puppies. The injury left her with a permanently twisted left paw.
Because there was an ongoing criminal investigation into the dog's former owner, Maka was quarantined in the back of the shelter away from the other dogs — with little human company aside from the short moments Gurung could sneak back there.
"I would sit with her for as long as I could," Gurung told The Dodo. "She was starved for affection and would cry when I had to say goodbye."
As the weeks went on, Gurung continued to visit Maka to make her time at the shelter a bit more bright. Although Maka wasn't able to be adopted yet due to the investigation, Gurung couldn't get the dog out of her mind.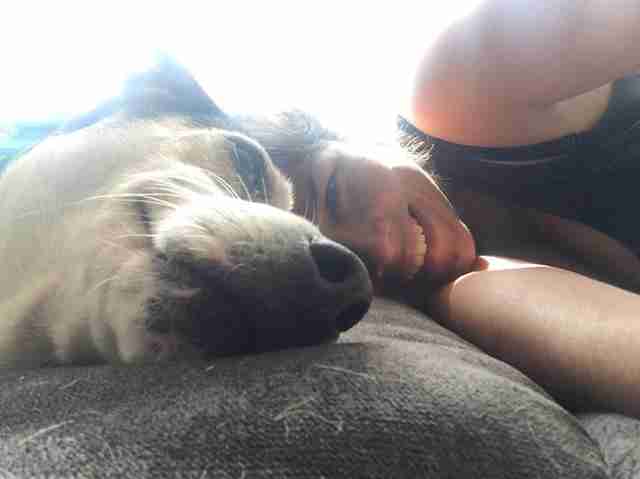 "I couldn't sleep at night because I was thinking about her, wondering how she was doing," Gurung said.
After a few more weeks, Gurung came in to volunteer one day and noticed that Maka was in a new kennel at the shelter — right alongside all of the other adoptable dogs. She took her out on a few field trips to spend some more time with her, and as she was settling on adopting her, she realized another family had just finished signing paperwork to take her home.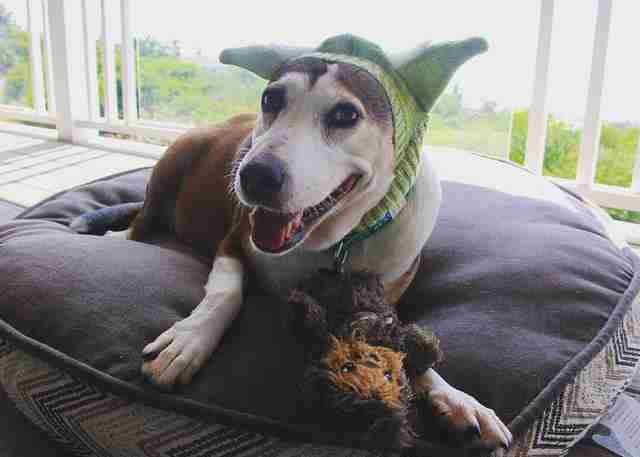 "I was devastated," Gurung said. "It took me two weeks to work up the courage to go back, assuming she had been adopted. But the humane society ended up not giving her to the family because she has special needs, and the family had young kids."
Gurung knew she had to jump on the chance to adopt her — and on December 19, she made it official. Before heading home, the two posed for an adoption picture together and Maka got to pick out a brand new toy: a fuzzy fox.
After all those nights spent alone at the shelter, Maka made it clear pretty fast that she was ecstatic to have a home again.
"She came home, jumped straight into my bed and hasn't stopped smiling since," Gurung said. "She brings me so much joy. I feel as though we were meant to be together."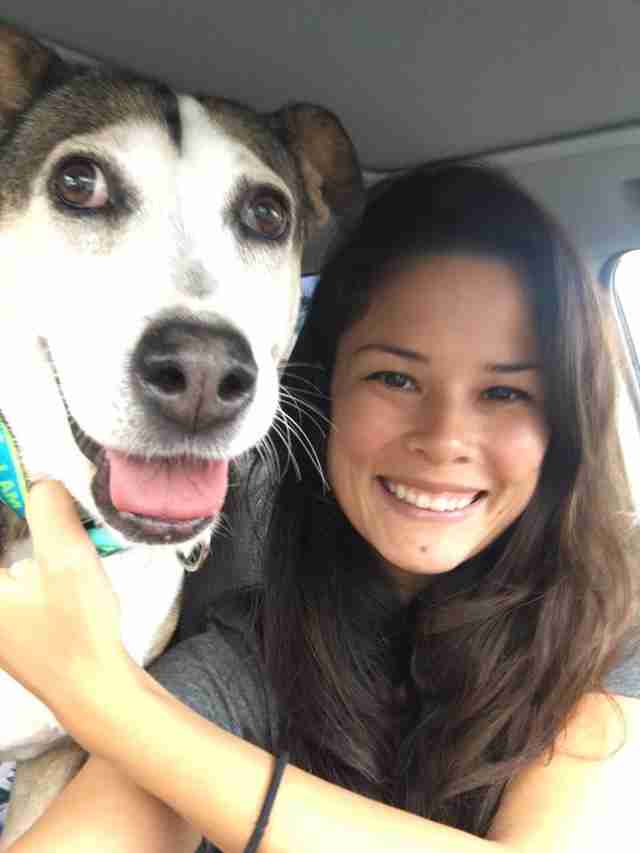 As she continues healing from the loss of her late husky, Gurung is thankful that Maka came into her life and has shown her all over again how precious, meaningful and funny the love of a dog can be.
"She sleeps with me every night, cuddled up tight next to my body," Gurung said. "And she snores loudly!"