Shelter Had No Idea Husky And Chihuahua Knew Each Other — Until They Were Reunited
"We took them out together, and they kissed, talked and followed each other everywhere."
When Willy and Buck were picked up off the streets together, rescuers had no idea they were actually best friends. They thought they were just two dogs brought in at the same time — until the pair made it very clear to everyone exactly how they felt about each other.
Willy, a 4-year-old husky, and Buck, a 6-year-old Chihuahua, were found in Lincoln Park, Michigan, and taken to the Taylor Animal Shelter. Since the shelter was unaware of their bond, they were placed in separate areas and didn't have much contact with each other, except for when they would pass by each other's enclosures on their way outside.
"I noticed every time I took them out, the other would whine and cry," Kellie Szczepanski, a volunteer with the Taylor Animal Shelter, told The Dodo. "Buck was always trying to get to Willy. Taylor Animal Shelter houses a lot of strays from Lincoln Park, and it isn't unusual for them to bring in a couple at a time, so we didn't know at first that they were picked up together."
A husky and a Chihuahua are not a typical pairing, so it wasn't anyone's first instinct to assume these dogs were pals. As soon as Szczepanski noticed how excited the two dogs would get whenever they passed each other, though, she decided to try taking them out together — and soon realized just how bonded the unusual pair was.
"We took them out together, and they kissed, talked and followed each other everywhere," Szczepanski said. "I looked at their cards and saw they were picked up in the same area."
After seeing the unique bond that Willy and Buck share, the shelter assumed that they probably came from the same home. When no one came to claim the pair, staffers decided that they had to try as hard as they could to make sure that this sweet pair got adopted out together — which is exactly what Willy and Buck were trying to tell them all along.
Buck and Willy truly are the best of friends, and love doing absolutely everything together. Willy is a little wary of other dogs, but loves Buck unconditionally, and the pair just can't seem to get enough of each other.
"They are both really sweet, like to be petted and are full of energy, but not hyper," Szczepanski said. "They just like following each other, Willy likes to talk to Buck and likes being petted at the same time."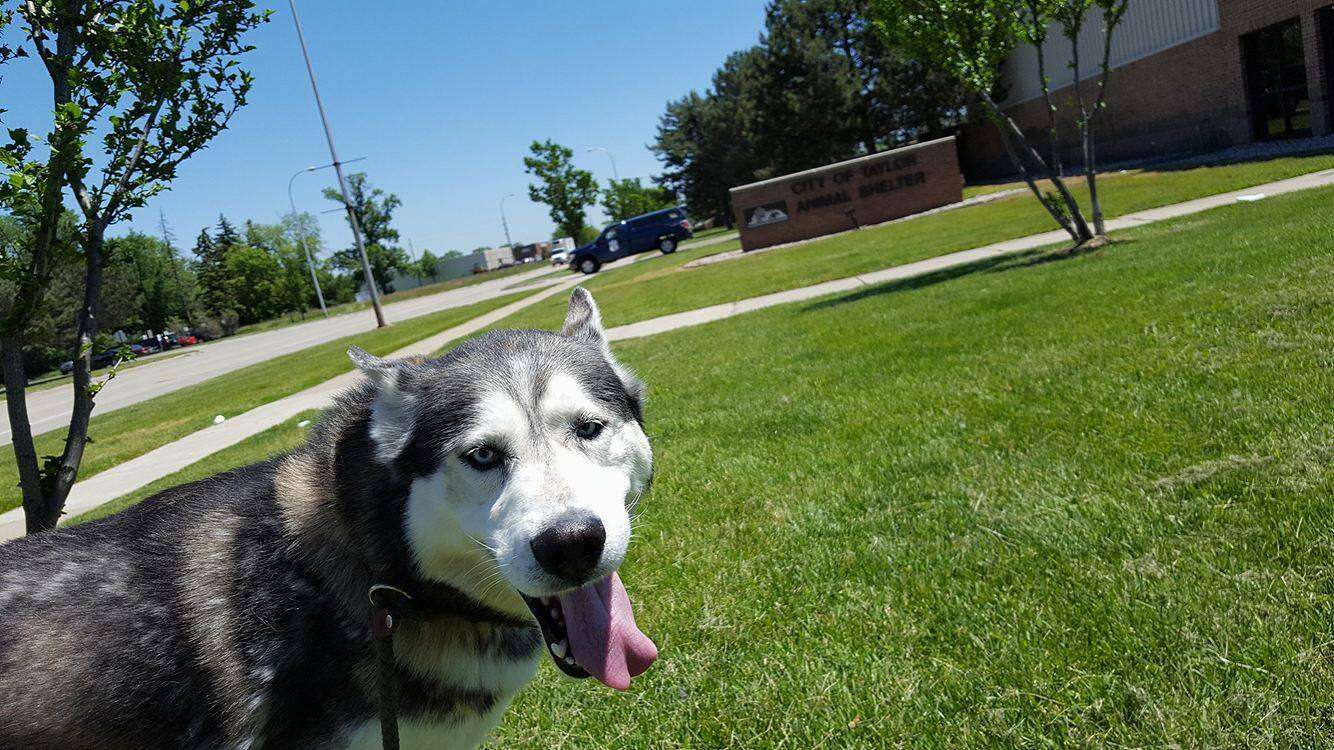 Willy and Buck clearly love each other and make each other feel safe and comforted, and finally, not long after arriving at the shelter, all of their dreams came true when someone stepped up to adopt them together.
Now Willy and Buck have a family who loves them, and a home where they can happily live out their days together — just the way they want to be.