Everything You Need To Know About Adopting A Pet Is Just A Text Away
Becoming a pet parent makes life SO much better ❤️️

Thinking about adding a new member to your family? Adopting a companion animal is a wonderful way to save a life.
Shelters will help match you with a dog or cat who fits your lifestyle, but before signing the paperwork, you want to be sure that you and your house are pet-ready. Bringing home an animal can be a big change. It's more responsibility, more time (and did we mention more fur?) — but the companionship is so worth it.
If you're ready to take the plunge and find your new BFF, Dodo Adoptbot is here to help. The interactive guide is simply a text away, and will connect you with shelters and available pets in your area to make finding the perfect furry friend easier than ever.
Check out these frequently asked questions about adoption, so you'll be ready for what's to come:
What do I need to have in my house to adopt an animal?
When adopting a dog or cat, it's important to get everything ready before you bring your new pal home — if not for your pet, for your own peace of mind, explains Brittany Feldman, president and cofounder of Shelter Chic, a nonprofit foster-based dog and cat rescue group in New York City.
Most shelters and adoption organizations do not supply new pet owners with pet accessories, other than a basic collar and name tag, so it's up to the adopters to stock up on the must-haves. For dogs, Feldman suggests new owners make sure they have dog food, treats, toys, a leash, a harness and a collar waiting for their pup, as well as some things to keep him occupied. "It's always good when a new animal is coming into the home to help them adjust and make sure they are busy," Feldman tells The Dodo. "So making sure they have bones, bully sticks or Kongs is a great idea. You can even fill the Kongs with peanut butter or cream cheese and throw them in the freezer."
If you don't know how well-behaved your dog will be in the home, crate training isn't a bad idea either. "It really depends on the age and temperament of the dog you're adopting," Feldman says. "If the dog is coming directly from the shelter, you'll probably want a crate to make sure he is not getting into the garbage or something he's not supposed to."
For cats, adopters should prepare their house with a litter box and scoop, litter, cat food and treats. To help cats acclimate to their new environment, owners will want to provide a few distractions for their feline friend (and save their leather couch). "Cats play with everything they're not supposed to," Feldman adds, "so a scratching post is very important, and toys as well!"
What is the process of adopting a dog or cat?
Every organization is different, and each rescue may have varying protocol for dog or cat adoptions. Across the board, potential adopters will first need to fill out an application and provide personal references. "They should ask friends, coworkers or family members for references — someone who knows you really well, and can vouch that you would make a responsible pet owner," Feldman advises. Once the application is approved, adopters may be required to host a home visit (in person or online) so the organization can confirm that they have an appropriate environment for the dog or cat. If the adopter has had an animal before or has one currently, they will need to provide a vet reference, as well.
Last but not least, adopters should be prepared to pay an adoption fee, which can range from no fee to hundreds of dollars. These fees are integral to the running of the shelters, paying for the animals' medical care, food, and transportation. Many shelters and rescue organizations will prep pets for their forever homes by covering initial veterinary costs, such as necessary vaccinations and spaying or neutering, so the cost of the animal really is worth it.
Will I need to take time off work?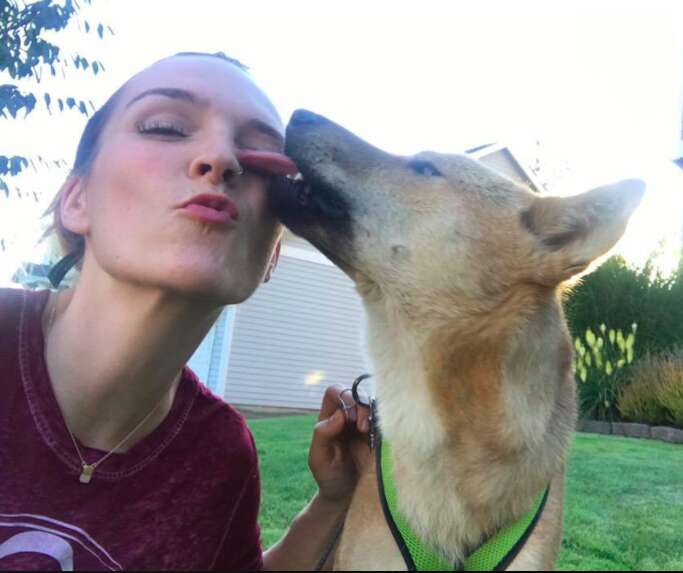 "It depends on the animal you're bringing home," Feldman explains. "I don't think you have to necessarily plan to take time off work when you first adopt, since you want your dog or cat to adjust to your lifestyle." But if you do choose to bring home your new buddy on a weekday, make sure you have a trusted dog walker in place so the pup isn't left alone for too long.
How do I really know that I'm ready to adopt?
It's a commitment to adopt a new pet and it's totally normal to wonder whether you are really ready to take on the responsibility. Questioning is actually a good thing, notes Feldman, because it means you are taking the decision to adopt seriously — and deeply considering if you will be able to care for your pet for the next 15 years.
"The most important thing, from an emotional standpoint, is realizing that this is not just a short-term thing," Feldman says. "Dog-sitting for friends, watching someone's cats and fostering is always a good test if you're having doubts. It gives you a good idea of what to expect and to see if an animal fits with your lifestyle."
Financial stability is another thing to consider when deciding to adopt, notes Feldman. "You don't need to be wealthy to adopt an animal, but things happen, and dogs and cats have medical needs beyond the annual vet bills," Feldman says. "If finances are a concern at all, I would suggest setting up a phone call or going into your vet to see what the prices are, because it changes so much depending on where you are located."
How do I convince the shelter to pick me?
Depending on the animal you set your sights on, adopting can get quite competitive. Puppies and certain breeds may be in high demand, and it's ultimately up to the shelter to decide on the best fit for the animal.
"You have to be prepared to not necessarily get that dog," Feldman says. "People get tunnel vision where 'This is their dog' and it's frustrating for us, because we have lots of dogs that could be similar, and might even be a better fit." Those really trying to add a family member and save a life should keep an open mind and try not to idealize a specific breed of dogs or cats during the adoption process. For those concerned that they won't be able to find the right dog at a shelter — that's just not true! All types of dogs can be found at rescues just waiting to be loved, large and small, pure and mixed-breed.
Feldman's advice? "Don't give up. Just because you lost out on the one dog at the one shelter that time doesn't mean that you won't be able to rescue the type of dog that you want."
Fostering dogs or cats with different organizations will also help give potential adopters priority. Building relationships with the shelters and animals will not only help get your name to the top of the preferred list, but provides an important service that allows organizations to save even more animals in need. It's a win-win for all involved.
But whatever your decision, just know that if you choose to adopt, your animal depends on you entirely.
"Adopting is committing to the animal for the rest of his life. If your animal is sick, if you need to move apartments, you have to be ready to change your life to accommodate your animal," Feldman says. "It's not a temporary thing — it's a forever thing."
Thinking about adopting? Then meet Dodo Adoptbot, an interactive guide for new pet parents. Get
started on Facebook Messenger
or text HOME to 38349.