People Are Making Homemade Blankets To Help Shelter Pets Feel Safe
"When people see an animal happy and comforted, they can envision that animal in their home."
Shelter life can often be very stressful for the homeless animals who end up there.
Some have been given up by the only families they have ever known, while others have been picked up as strays from harsh lives on the street. This can lead to fear, confusion, withdrawn behavior or sometimes even hostility toward people or other animals.
So, Jennifer Halpern, founder of Pillows For Paws, set out on a mission to help shelter animals feel more comfortable by making blankets, beds and toys just for them.
"Since the shelter is a very stressful environment that has all types of noise, people, animals and scents, a blanket can make all the difference in making an animal feel better," Cindy Lu, a feline behavior supervisor at Animal Care Centers of NYC (ACC), told The Dodo. "Instead of just lying down on a cold surface, a cat [or dog] can sprawl out or roll over on these comfy blankets, rubbing their scent on them."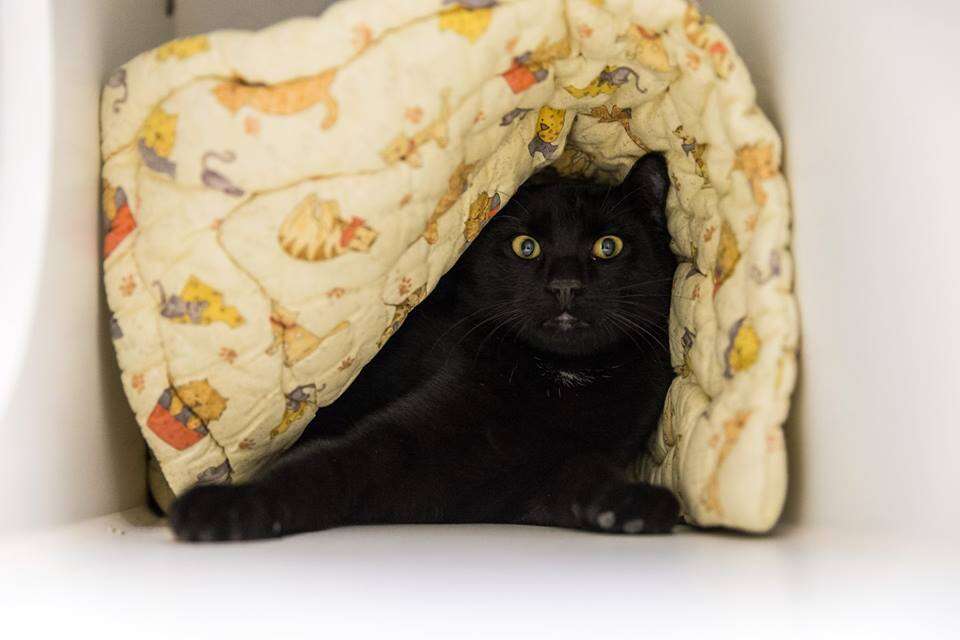 Halpern first got the idea back in 2011 when she saw an ad posted by ACC looking for a group of people to create "cage comforters" for its kennels and cages.
"This piqued my interest since it was something I could organize on my own time, plus bring like-minded, animal-loving people together for a good cause," Halpern, a lifelong animal lover, told The Dodo. "The idea of creating physical items that would go directly to the shelter felt fulfilling!"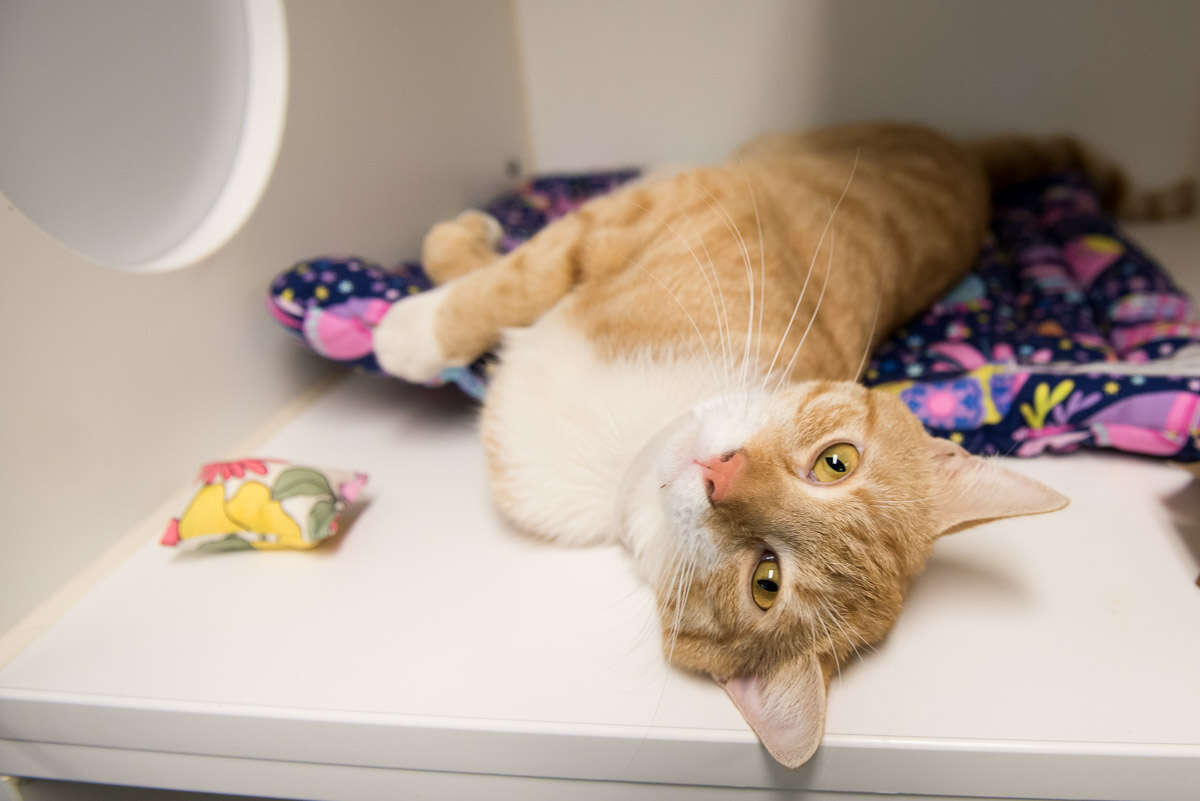 "[Toys] engage cats, dogs and rabbits so potential adopters can see these sweet babies show off their personalities," Halpern said. "And, of course, the beds keep them cozy and warm."
"We always use fun, happy fabric, which also helps to pull people's eyes to a particular animal," Halpern said about the materials they use. "When people see an animal happy and comforted, they can envision that animal in their home."
"I believe they make our adoption rooms brighter and more vibrant, which I think helps make adopters feel happier and optimistic when they visit our care centers," Lu said. "I think it helps them visualize these animals in their home on top of their own furniture."
Lindsay Freda, a volunteer adoption counselor at ACC with a soft spot for older cats, remembered a chubby, senior cat years ago who was being overlooked at the shelter. "He was just sitting there looking very sad, so I gave him one of our catnip toys and he turned into a 3-year-old cat," Freda said. "He was so happy, so much so in fact, that he got the attention of a couple who would have walked right past his cage otherwise. Seeing him happy and playful made them fall in love with him, and they adopted him that day."
"Pillow For Paws toys and blankets make a big difference," Freda said. She frequently employs the use of catnip "kickers" with older and shy cats who are difficult to bring out of their shells.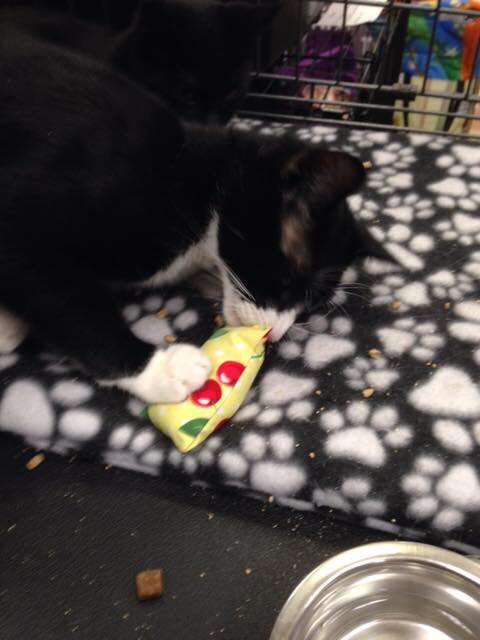 Lu recalled a neglected cat named Samoas who was brought into ACC recently. Samoas was underweight and had matted fur. "During her initial medical exam, she was tense and crouched fearfully," Lu said. "Samoas is a really sweet cat, but appeared unsure when approached. She liked to lie on top of the bedding and peer out."
But after she received her new blanket, Samoas began to feel safe, and she was adopted into a new home shortly after.

Alaina Halpin, a playgroup coordinator at ACC, spoke of an energetic pit bull mix named Butch who benefitted from the rope toys made by Pillows For Paws. Through learning better behavior and socialization with his toy, Butch was able to find a loving, adoptive family.
"The rope toys were an important part of Butch and his in-shelter enrichment plan," she said. "He was a young, enthusiastic pup who often chewed and played tug with his leash. We added the fleece rope toys from Pillows For Paws as a necessity for part of his walk. Doing so, we were able to set him up for more successful walks, as he learned to engage with more appropriate items as opposed to mouthing at leashes, hands and clothes."
These handmade items not only help animals get adopted, but some even go to the animals' new homes with them. If an animal does not go home with a toy or bed, the items are washed and used for other animals who come to the shelter.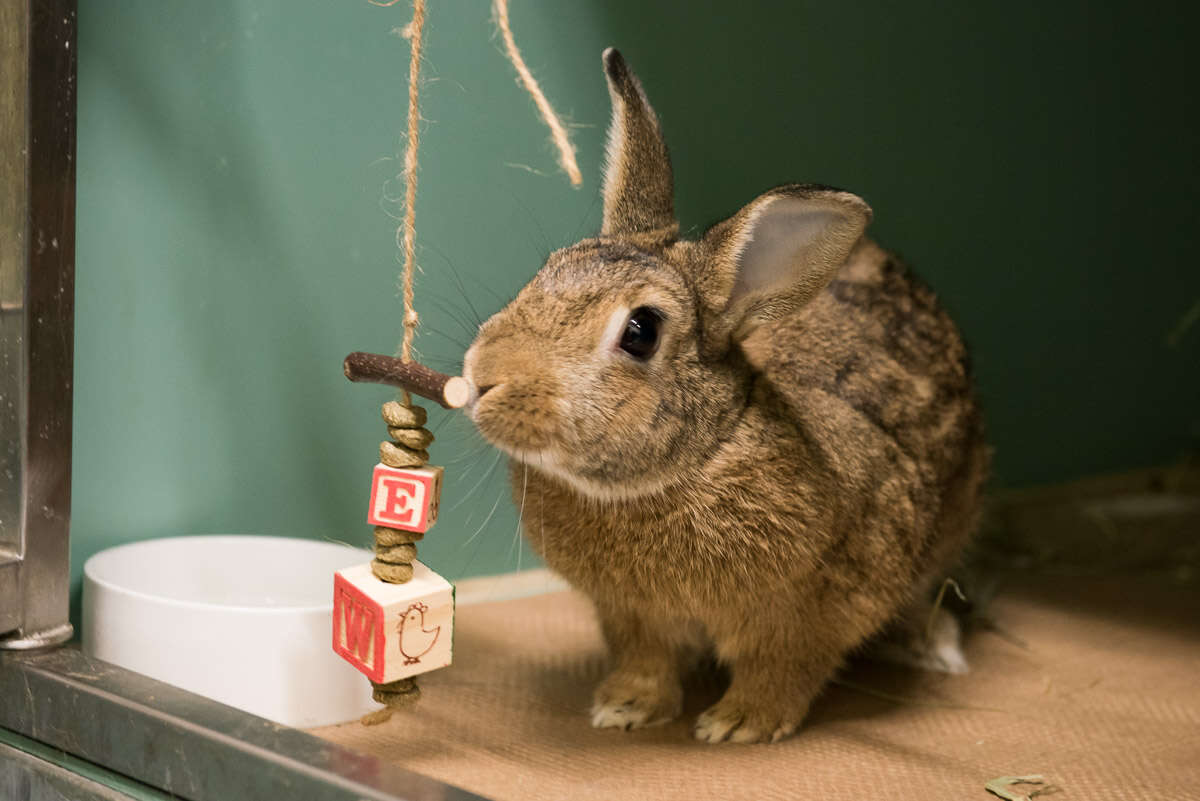 In addition to creating beds and toys, volunteers with Pillows For Paws also visit schools and camps to teach a humane education workshop to kids.
"While we make our handmade toys with the kids, we can have a very organic conversation about what we are doing for shelter animals, the importance of adoption and compassion for animals," Halpern said. "It's a fun, crafty event so the kids love it and it's educational at the same time. These kids will be in charge one day, so the more animal-loving people we have out there, the better!"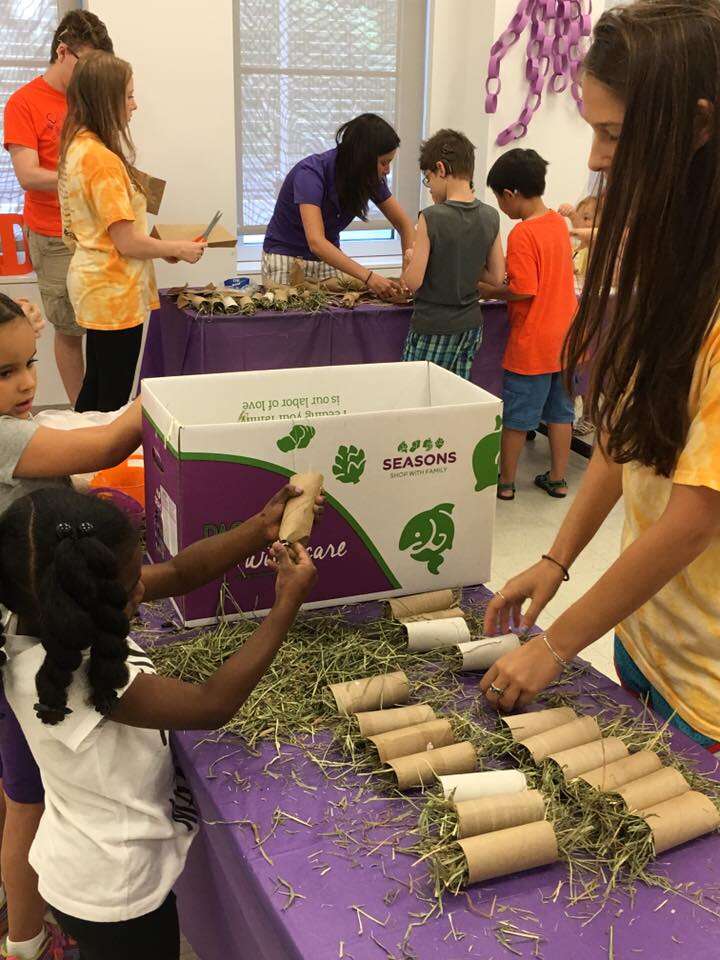 "There are so many ways to help even if [a person] isn't physically going to the shelter," Halpern said. "These toys and beds are our love letters to our beloved shelter animals."
Since the humble beginning of Pillows for Paws as a small, monthly meetup in Halpern's New York City apartment, nearly 30-50 volunteers now meet at a local church in Manhattan to craft approximately 100 beds, 350-400 catnip toys, 100 tug toys, 100-150 rabbit rolls and 50-60 rabbit toys to donate each month.
In 2012, Pillows for Paws expanded to become a 501(c)(3) non-profit organization and now accepts donations, such as packaged toys and treats, in order to provide even more items to shelter animals.