Mother Dogs Found In Alley Were Raising Their Puppies Together
"It's the first time I've ever seen something like this."
A Good Samaritan was passing by an alleyway in Los Angeles, California, last week when she stumbled upon the most bittersweet scene.
Huddled together on the ground were two skinny mother dogs — and they were tightly cuddling and nursing their nine babies. This alley was their only home, and they were raising their litters of puppies there together.
The kind woman couldn't bear to leave without helping the family first. She took them all off the streets and into her home until they could be transferred to Northwest Dog Project (NDP) in Eugene, Oregon, later that weekend.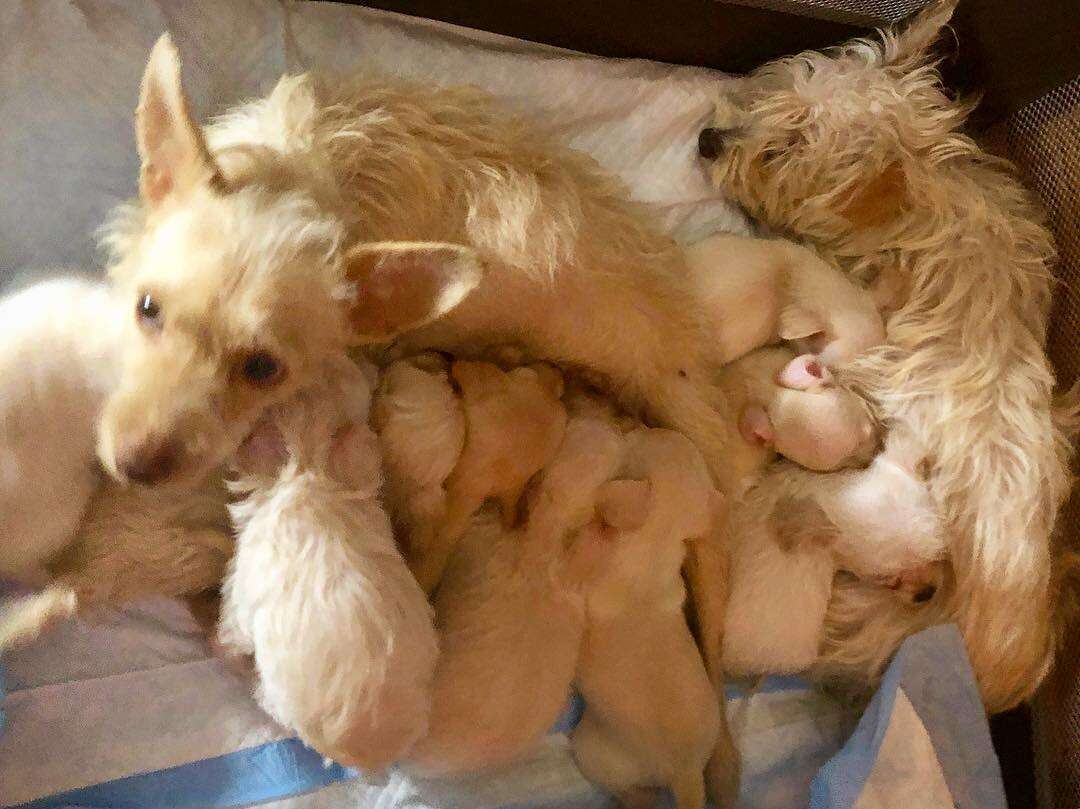 The rescue team noticed immediately just how special the bond that the mother dogs, whom they named Thelma and Louise, had with each other. While no one knows for sure where they came from, it's possible the two could be related — or just happened to meet one another out on the streets and decided to stick together.
"I'm sure at some point the moms were dumped by someone," Emma Scott, executive director of NDP, told The Dodo. "They're pretty underweight and malnourished … My take is that they had been living on the streets for a while now."
No matter how the moms found each other, they're now inseparable, and have taken on caring for their nine puppies together as a team. They're all settling in nicely at the rescue and seem so thankful for the comfortable beds and blankets, Scott said. The moms spend a lot of time just relaxing and tending to the babies, and cuddling with one another as well.
"They seem to have a routine mapped out — one mom grooms the puppies while the other nurses them, and then they'll switch," Scott said. "We can't tell which puppies belong to who! It's the first time I've ever seen something like this. They definitely have a sweet relationship."
After sharing a post of the family on Facebook, the rescue was flooded with words of support from many women who, like Thelma and Louise, are single moms.
"People have really loved hearing about them," Scott said. "We had a lot of women commenting, 'Single moms unite!' It's really special to see them taking care of one another alongside raising the puppies."
At around 12 pounds each with adorable fuzzy hair, Thelma and Louise both appear to be terrier mixes. Their pups are fairly tiny, so it's likely they'll grow up to be small to medium-sized adults. Taking after their moms, most of the puppies are girls — there are only two boys between the litters.
"The moms are both super sweet," Scott said. "Originally they were a bit nervous, but now they're seeking out affection and rolling over for belly rubs. And the puppies are just hilarious and tiny. They're adorable and make it so easy to stay in that room all day."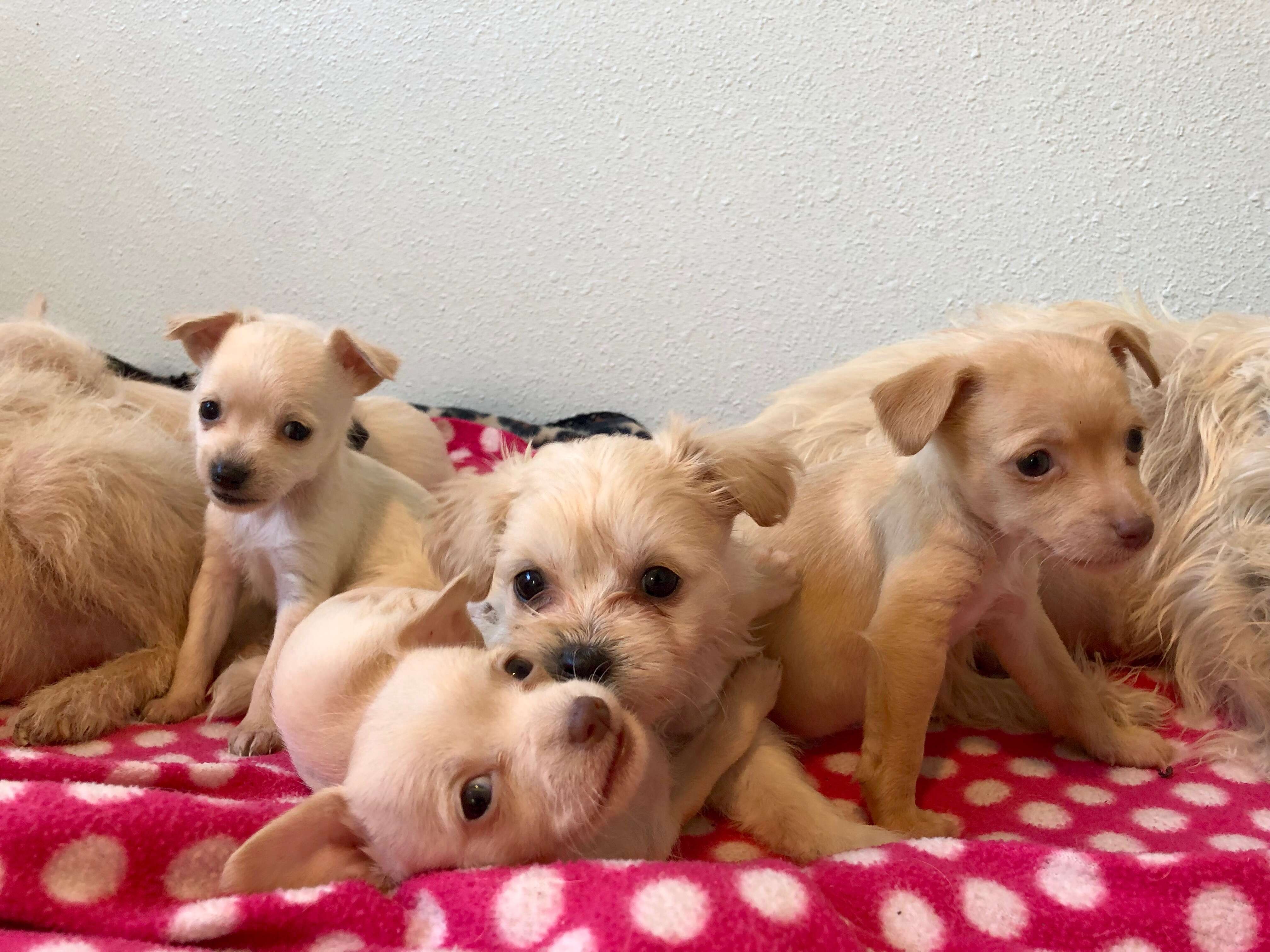 At around 5 weeks old, the puppies are becoming so energetic and playful. They'll remain with their moms for at least another month until they grow stronger and can get all of their vaccines. Their moms will also be spayed before being available for adoption themselves.
For now, the rescue team is overjoyed to be surrounded by so many little wagging tails and puppy kisses — and it's clear the entire family feels just as lucky.
"This family is really why we do this," Scott said. "So much heartache can be involved [in rescue], but seeing two moms come together like this to raise their puppies is just so sweet. I look over at them, and can't help but kind of tear up. This is the rewarding part."