Hikers Rescue Starving Dog Trapped For 6 Weeks On A Mountain
"I am overwhelmed with joy seeing sweet Chloe back with her loving family."
After reading reports from people who'd thought they'd heard a dog crying somewhere high atop Mt. Bross, in Colorado, Trinity Smith knew she had to try to help.
The frosty summit, more than 14,000 feet above sea level, seems inhospitable for any domestic pup out there alone for long, leading some to believe the sounds had been from a coyote. Still, Smith made the drive and hiked up alone just in case there really was a lost pet in need of rescuing.
That's when she heard the distinct sounds of a dog barking.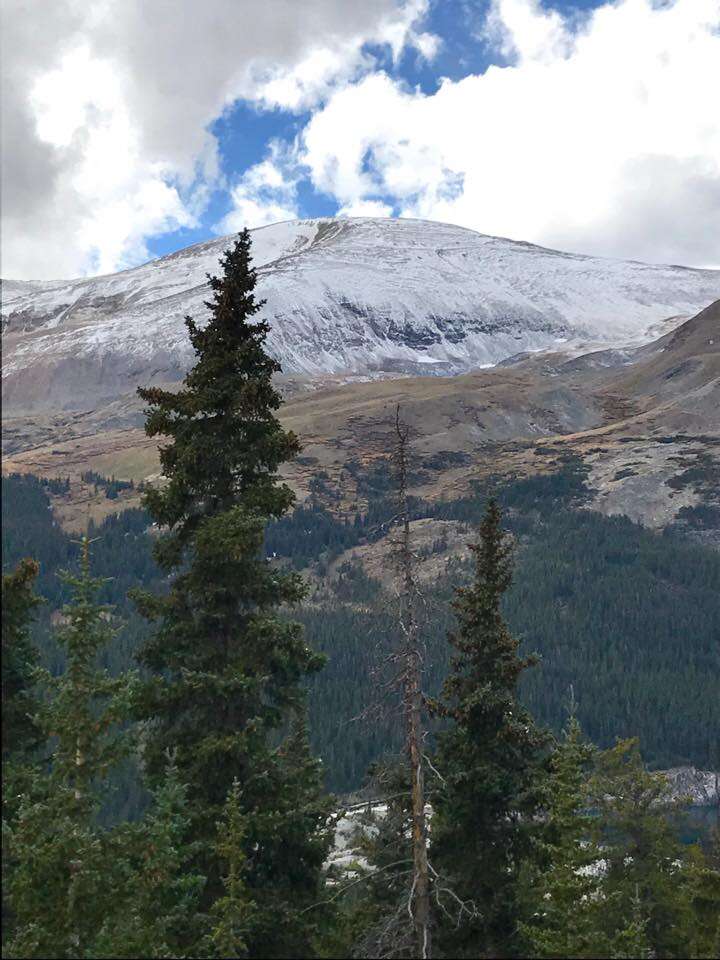 Smith tried desperately to locate where the sound was coming from, but was unable to track down the dog. As night began to fall, darkness forced her to put the search on hold, though she refused to give up completely. The next day, she returned to Mt. Bross, this time accompanied by her friend, Sean Nichols.
This time, the effort paid off.
"For three hours, I climbed up every chute, trying to keep myself from creating massive rock slides, calling for the dog," Nichols told The Dodo, "and right as we were about to head back the dog finally gave a faint bark, giving away her location."
On top of a cragged rock was a starving dog, clearly on her last days of survival. Nichols managed to scoop the pup into his arms, and he and Smith carried her down the mountain to safety.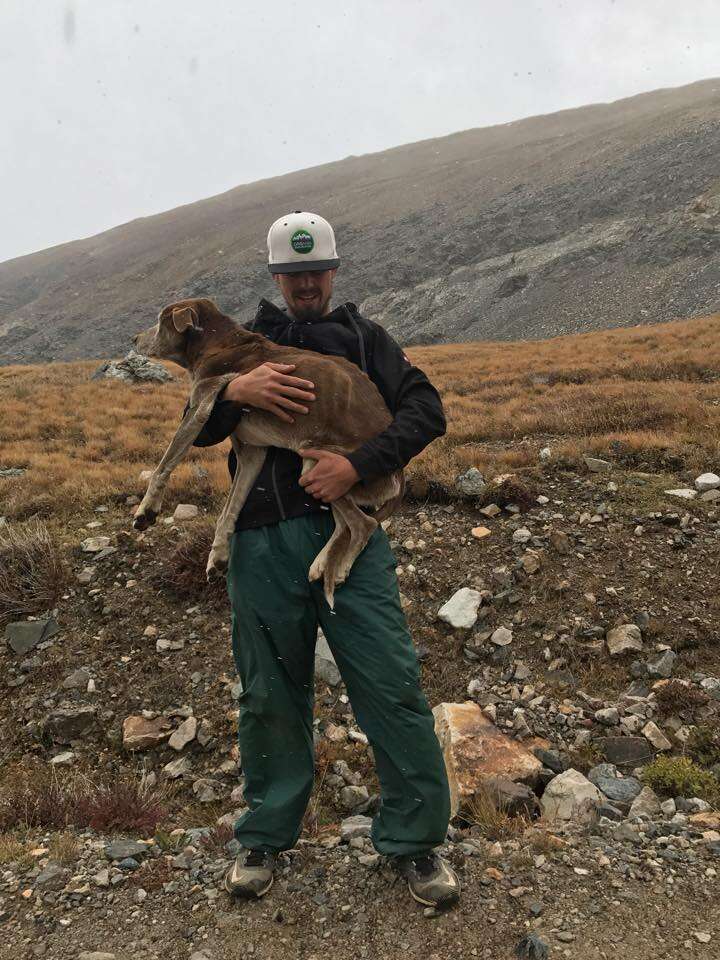 What Smith and Nichols didn't know at the time was that the dog, whose name is Chloe, had actually survived for six long weeks in that harsh setting. The 14-year-old dog had run off while on a walk with her owner near Mt. Bross in mid-August. Normally, she's able to make her own way back home, but this time she hadn't been seen since.
Her family was heartbroken. After weeks of searching for her to no avail, they had come to believe that Chloe had perished.
Despite her age and the inhospitable surroundings, Chloe was alive — though weighing just 26 pounds, down from 90. Smith and Nichols' first order of business was to get her something to eat, and to spread the word that she'd been found.
Soon, the exhausted dog's ordeal of being missing would truly come to an end.
Chloe's family got notice so quickly that she'd been rescued, they were able to meet Smith and Nichols where they'd taken her to get food.
"We were at the local grocery store for less than five minutes before the owner came barging in to see if this was his lost dog," Smith told The Dodo.
There was still a question whether she was really the family's missing pet at first, but upon seeing her, any doubts were erased.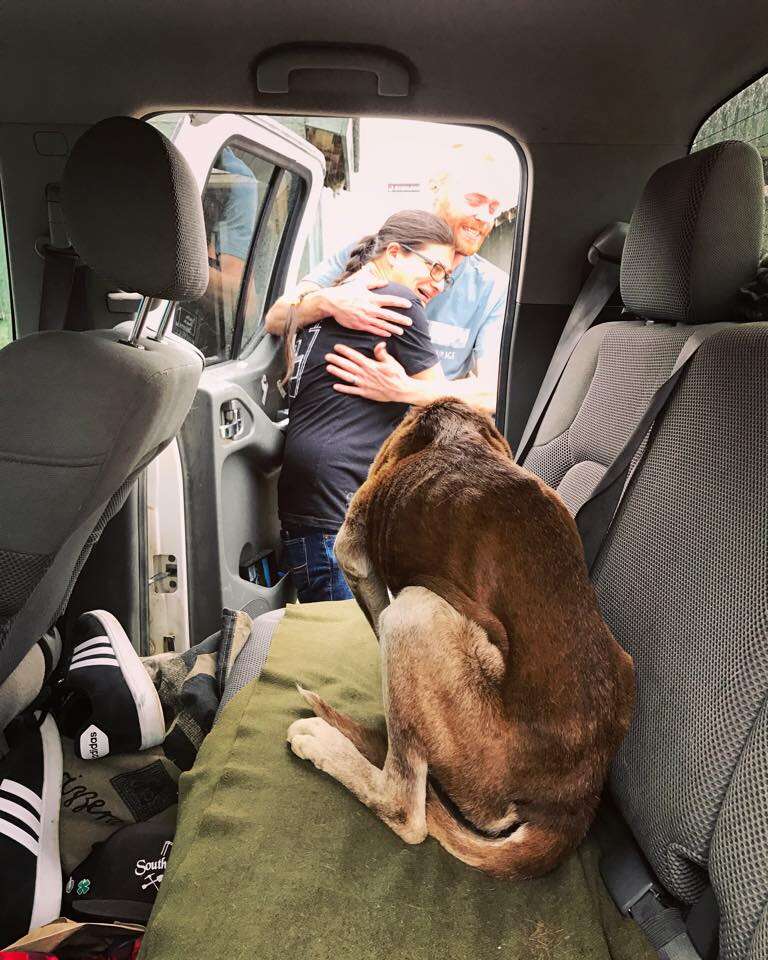 It's been just a few days since she was rescued, but the dog is quickly recovering. For Smith, whose commitment to help made it all possible, the reunion has made it all worthwhile.
"I am overwhelmed with joy seeing sweet Chloe back with her loving family, already gaining lots of weight, and progressing so fast," Smith said. "She has more fight in her than most of us could ever imagine, lasting six whole weeks in such harsh, inhospitable conditions."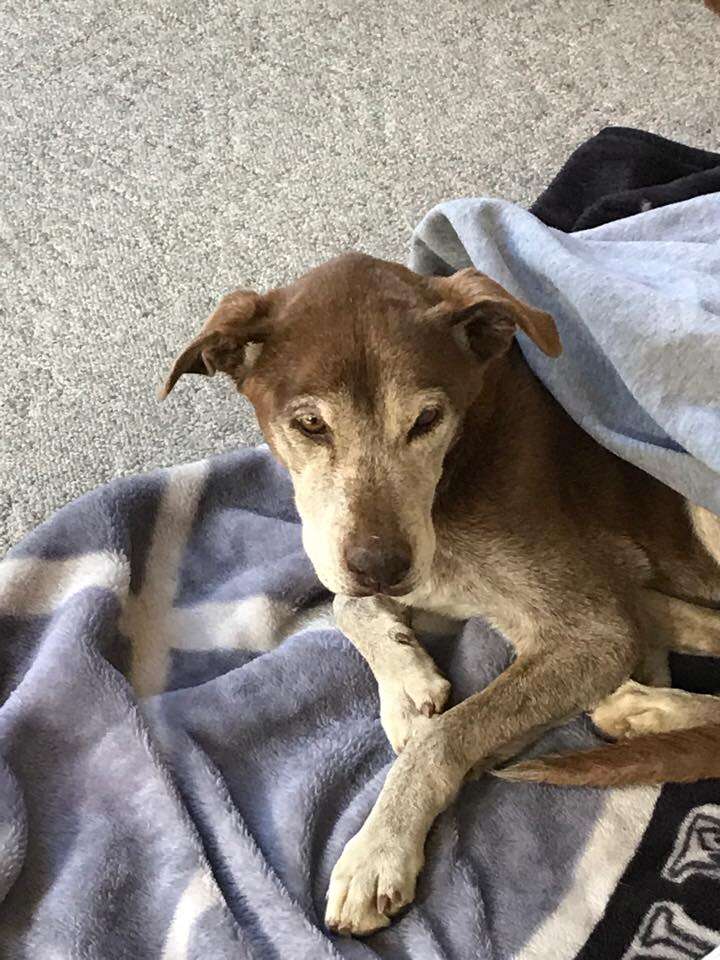 Smith and Nichols recently paid a visit to Chloe and her family to see her in that healthier state.
It will still take time for Chloe to fully recover, to be sure, but things would have been drastically different had she not been found when she was. The first snows have since begun to fall on Mt. Bross, from which she would have had no refuge.
Instead, thanks to Smith and Nichols' dedication, she's once again surrounded by warmth and love.