Senior Dog's Friends Get Adopted — But He's Still At The Shelter 2 Years Later
"He's gentle and loving, and he bestows a special loyalty on the people who take care of him."
Henry is what Laura McKelvey describes as a "very good dog."
"He's gentle and loving, and he bestows a special loyalty on the people who take care of him," McKelvey, shelter manager at PAWS Atlanta in Georgia, told The Dodo.
But for some reason, the 9-year-old mastiff can't find a home — and he's been looking for the past two and a half years.
In early 2016, Henry was picked up as a stray and taken to DeKalb County Animal Services. Then the team at PAWS Atlanta pulled him from the shelter, along with two other senior dogs, Jitterbug and Harvey.
"We did expect it to be challenging because older dogs take longer to get adopted … but we thought maybe [it would only take Henry] several months because he is so well-behaved and very mellow and calm, and I thought his personality was really what a lot of people were looking for," McKelvey said.
Jitterbug, who was 7 years old at the time, and Harvey, who was 9, got adopted straight away — but for some reason, Henry did not.
The team at PAWS Atlanta didn't despair — they took him to adoption events and to the kids' summer camp the group has each year.
"He was great with our summer camp kids," McKelvey said. "They would bathe him. He would go on short walks, and play with the other dogs, too."
But then Henry started getting depressed and tired. His belly also got a little swollen, which made everyone concerned.
"He started not wanting to go on walks or move or do anything," McKelvey said.
When a vet ran some tests, she discovered that Henry had Cushing's disease, an ailment that causes lethargy, hair loss and a bulging stomach.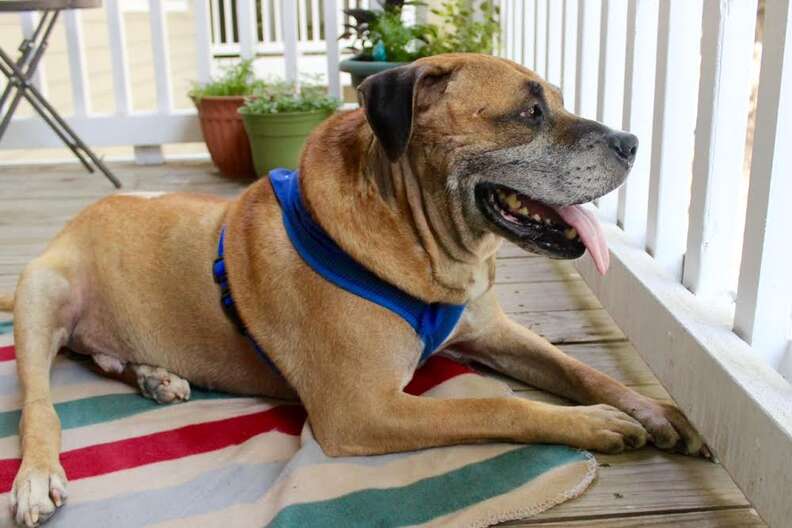 The vet immediately put Henry on special medication, which he responded to right away.
"He started feeling better pretty quickly," McKelvey said. "Kind of getting back to his old self, which was really great."
But there was still a big problem — Henry didn't have a home, and the team worried that his disease would make it even more challenging for him to find a family.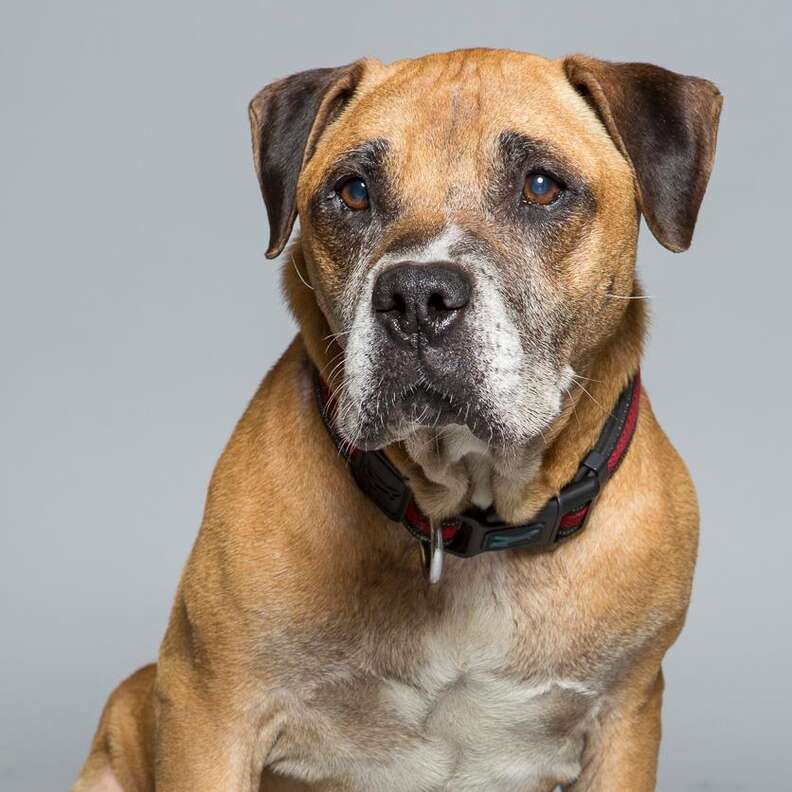 "We would love it if someone would adopt him outright and take on his medical bills because then we could save more animals, but we know that that's not likely," McKelvey said. "So now we'd like to get him a lifetime foster … somebody who will give him security and shelter and love and attention, and bring him in for his vet appointments with us. Essentially, it would be their dog, and they would help make all the decisions with us and everything, but we would just pay for the medical bills."
Henry actually has a foster mom right now — but she travels a lot, and Henry goes back to the shelter while she's away.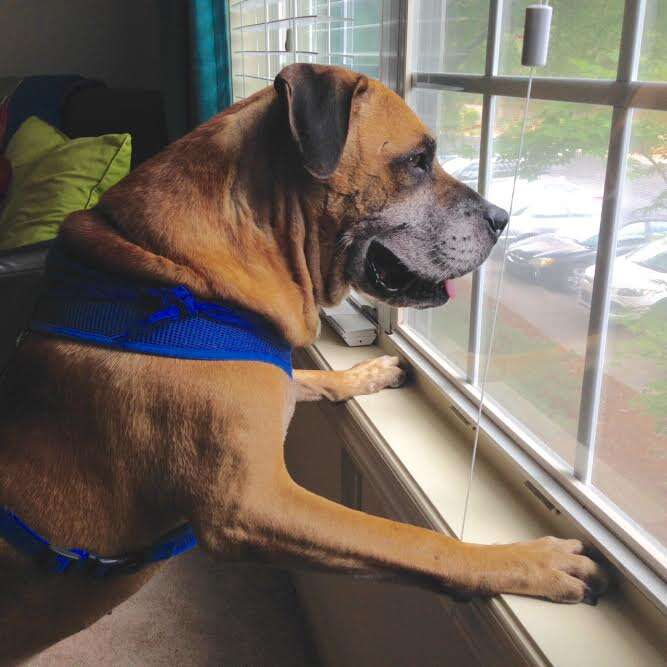 "It's a lot of bouncing around for a dog who really likes stability, and so we'd like to find him something a little bit more secure," McKelvey said. "We'd like him to be able to stay in a home."
Henry would be suited to a calm home environment with no children or other dogs, McKelvey explained. He also doesn't need a lot of exercise, so he'd be fine with someone who works long hours.
"He's really just a relaxed, chilled dog," McKelvey said. "But he's still playful. The other day, he jumped into a giant box and peered over the cover, and he's got a very goofy, playful smile. He also loves playing with tennis balls."
McKelvey said she'd be "incredibly happy" if Henry were adopted, even though she'd miss him a lot. But she knows a forever home is the best thing for him.
"All around, he's a great dog," McKelvey said. "I think a lot of people see him as an old man because he's got these health problems, and he's a little bit more mellow, but once you're hanging out with him and get to know him, he's really got a lot of puppiness to him — he's goofy and fun and playful. He's a good dog."