Dog Is So Scared In Shelter After Family Dumps Him For Being 'Too Old'
"He had very worried eyes" 😢
The dog was "too old." That's what his owners said when they dropped him off at the Lancaster Animal Care Center in Los Angeles in late August and left him there.
The dog, a 13-year-old Chihuahua mix named Choco, was certainly up there in years, so the shelter staff decided to keep him in the medical ward, which was more quiet and peaceful than the main part of the shelter. The problem was, no one could see Choco in this part of the shelter, so his chances of finding another home were slim.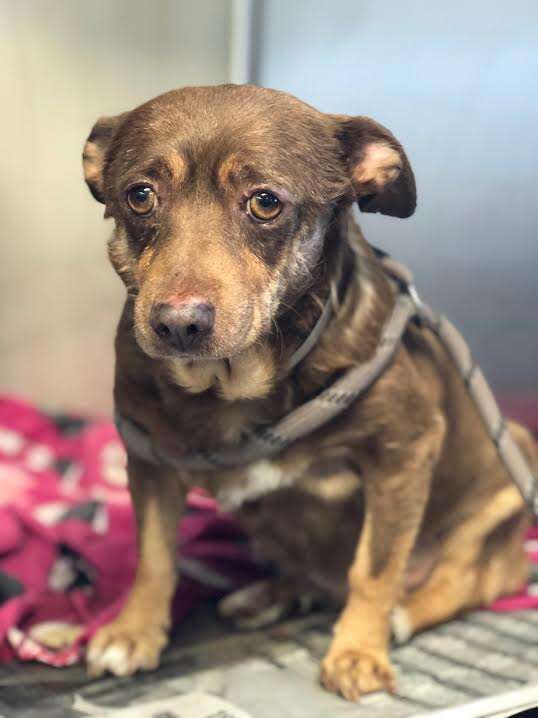 But everything changed for Choco when photographer Rita Earl Blackwell visited the shelter and got the opportunity to meet him.
"He was one of four dogs who were in medical that day," Earl Blackwell told The Dodo. "The thing that stood out to me about him was not only how quiet he was and how sweet he was, but he had very worried eyes."
"When I asked the attendant what was medically wrong with him, they told me that he was brought in by his owners, and his owners stated that he was too old, and they didn't want him anymore," Earl Blackwell added. "So he didn't come in with a broken bone or anything physically wrong with him. He was just too old for them, so they left him behind at the shelter, which is always very sad because … he's in a strange place without his family that he's known."
Despite having a worried look on his face, Choco was delighted when Earl Blackwell and a shelter volunteer gave him some attention.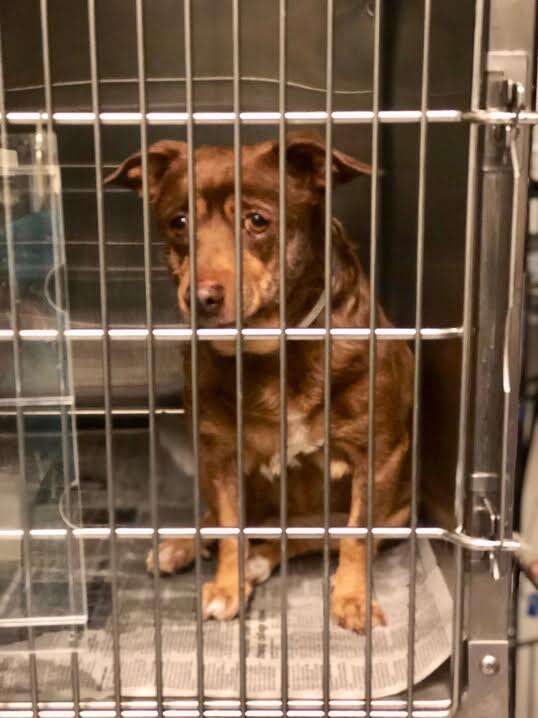 "He was happy to see us," Earl Blackwell said. "When I first walked up, his tail wagged and wagged and wagged."
Earl Blackwell took a photo and a couple videos of Choco and posted them on Facebook, hoping to give him some exposure. It worked — Hillary Rosen, founder of A Purposeful Rescue, pulled him from the shelter a few days later.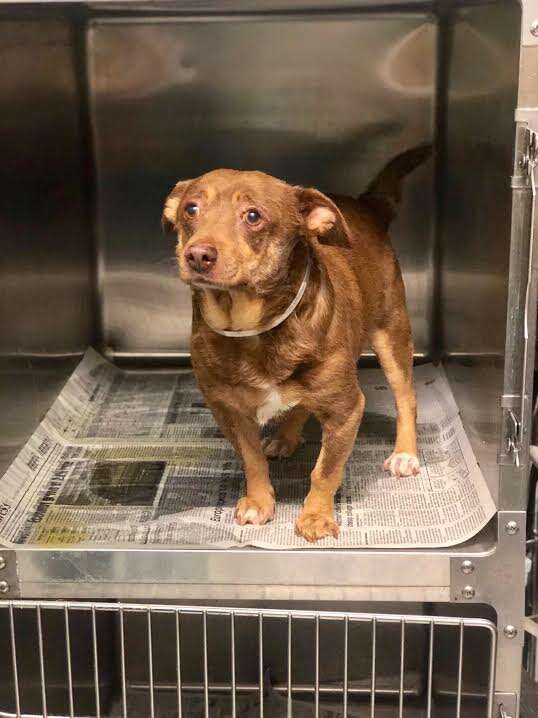 Choco, who's been renamed Toast, first went to a vet hospital, where he's currently getting a full medical checkup as well as surgery on a growth near his groin. But Toast is expected to make a full recovery, and once he's released from the vet, he'll go into a foster home until he finds a forever home.
Earl Blackwell couldn't have wished for a better result for Toast.
"I met a lot of dogs that day, but when I came home that night, he stayed on my mind," she said. "I was praying that he'd find somebody, and then this rescue group took him. It's one of my favorite rescue groups — I love the work that they do … so for them to take him, it was extra joy for me."