Puppy Missing His Fur Finds A Little Boy To Help Him
"He is larger than life. Felix loves everyone."
Two little boys were playing near their school in eastern Romania when they suddenly spotted a tiny puppy with patches of fur missing. The puppy was clearly sick, and although most children might not know how to help, one of the little boys knew exactly what to do.
"Alex, whose family are neighbors of where we have a house in the village, said he knew someone who could help the puppy," Hilary Anderson, cofounder of Barking Mad Dog Rescue, told The Dodo. "Alex took him, and carried him to Aura who cares for the vulnerable dogs at the village house."
Alex made sure that the little puppy, later named Felix, was safe in the care of people who could help him before heading back to play again. Without Alex, Felix probably wouldn't have made it, and everyone at Barking Mad Dog Rescue is so thrilled that their message of love and rescue is reaching everyone around them, even when it seems like they may not be listening.
"The children are starting to hear our message," Barking Mad Dog Rescue wrote on its Facebook page.
When Felix first arrived in the care of the rescue, he was thin, covered in fleas and suffering from mange all over his body. He was missing tons of fur, and immediately started receiving special baths to try and fix his skin problems and turn him into a happy, fluffy puppy again.
The rescue recently took in two other skinny, hairless puppies as well, who had been left outside the shelter in a bag — and everyone soon realized that Felix is definitely their brother, and had somehow gotten separated from the group.
All three puppies are doing so much better now, especially Felix. He's quickly transformed into the most vivacious little puppy, and his rescuers know he'll make the best addition to any family once he's ready to be adopted in a month or so.
"He is larger than life," Anderson said. "Felix loves everyone."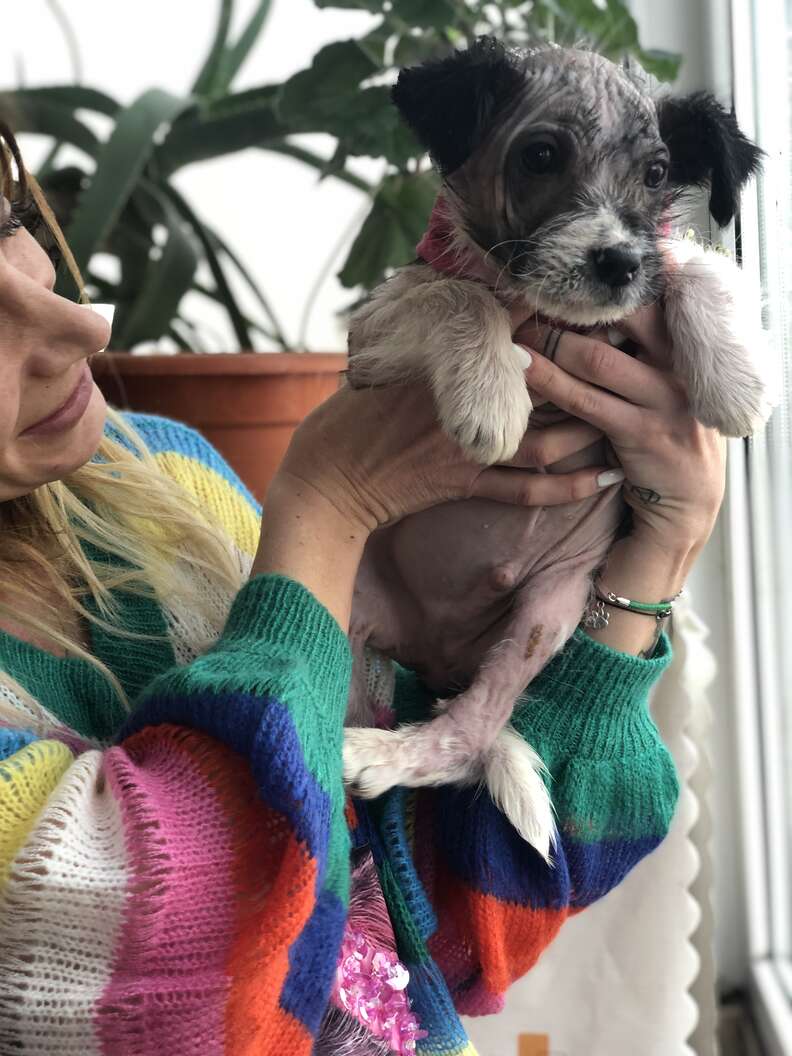 Thanks to his young friends who found him, Felix is now getting a second chance, and everyone at Barking Mad Dog Rescue hopes that the children around them will continue to look out for animals in need.