Guys Who Love Dogs Are So Excited To Get A Letter From The Pup Next Door
"After seeing the paw print on the envelope we knew it was good!"
When Jack McCrossan and his three roommates moved into their apartment three months ago, there was just one downside: no dogs allowed.
They had all grown up with animals and were having trouble adjusting to a dog-free life. Then McCrossan's roommate Iwan had an idea — maybe they didn't have to.
He had caught a glimpse of a big black dog looking at them from a neighboring window and decided to reach out with an offer.
"My housemate Iwan kept bringing up the idea of sending them a letter because we had caught glimpses of a dog next door occasionally and the prospect of getting to meet them was too good to miss out on!" McCrossan told The Dodo. "He decided to finally write out the letter and we encouraged posting it through their door, thinking the worst thing that could happen is that they would ignore us and maybe give us weird looks from time to time."
Iwan's letter read: "The other day, we noticed a four-legged friend looking at us out the window when we arrived home from work. She looked like the good-est boy/girl there is. If you ever need someone to walk him/her, we will gladly do so. If you ever get bored (we know you never will, but we can dream) we are more than happy to look after him/her. If you want to come over and bring him/her to brighten up our day, you are more than welcome. If you want to walk past our balcony windows so we can see him/her, please do."
"We hope this doesn't come too strong, but our landlord won't allow pets, and we've all grown up with animals. The adult life is a struggle without one."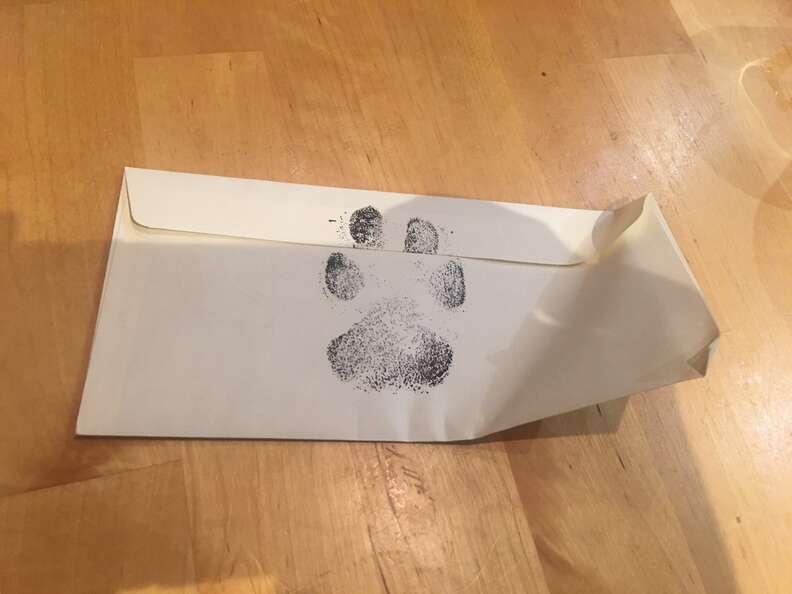 They signed the letter "The boys from number 23," and dropped it off at their neighbor's home. They didn't really expect a response, but soon after a mysterious letter arrived at their apartment — stamped with a large paw print. The boys were ecstatic.
"We were happy to have gotten a response at all and after seeing the paw print on the envelope we knew it was good news!" McCrossan said.
Inside was a letter from Stevie Ticks, the dog next door. She explained that she would be happy to hang out with them, but the price of her friendship is "5x ball throws a day and belly scritches whenever I demand them."
McCrossan posted photos of the adorable correspondence on his Twitter, where the story quickly went viral.
The boys organized a playdate with Stevie Ticks' "servant" Chris, and it was truly everything they could have dreamed of and more.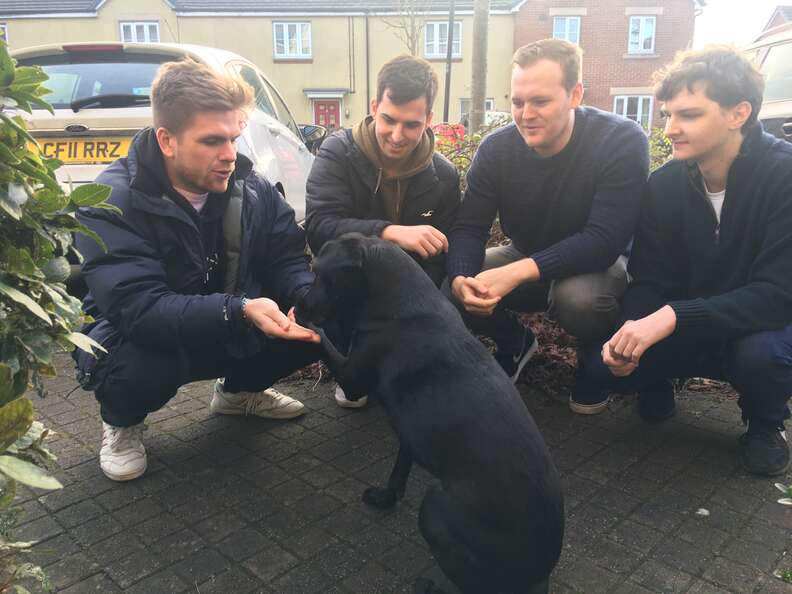 "We got to give some belly scratches in the rare moments she would not be running about and got to throw the ball many more times than the five required!" McCrossan said. "So it was overall a pretty successful first walk."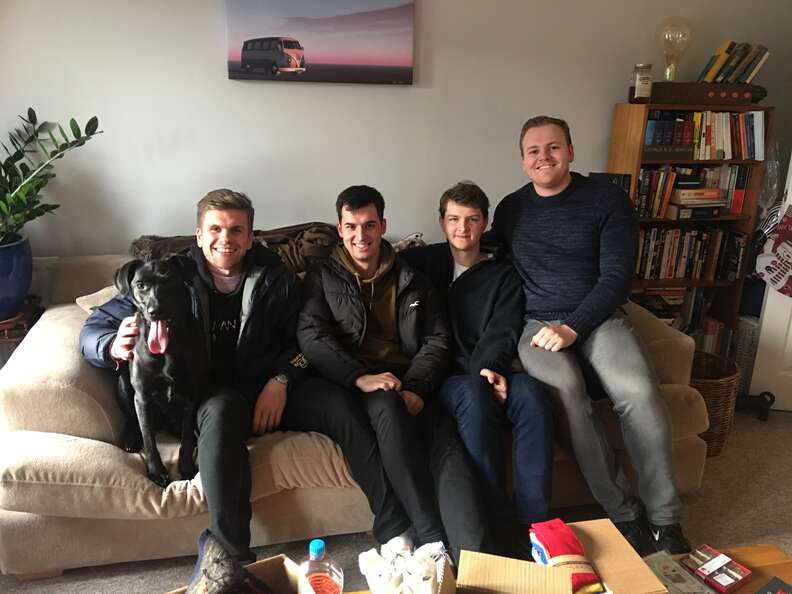 Now, Stevie is more than happy to help the boys get their puppy fix whenever they like.
"It was good having an excuse to just wander about for a bit and let Stevie get a good run in," McCrossan added. "Myself and Iwan both have dogs at home so it's nice knowing we can help keep a dog happy away from home, too."
For Stevie and the boys from number 23, it looks like the beginning of a beautiful friendship.