Man Surprises Girlfriend With A Kitten — Then She Reads The Name Tag
"I immediately began crying" 😻🤗💕
For the past five years, Briena Gianfrancesco has wanted one thing and one thing only: A kitten.
"There was just a burning desire to have one," Gianfrancesco told The Dodo. "I would go to the humane society all the time just to play with kittens and cats. When I say all I talked about was how much I wanted a kitten, I am not lying."
But with two dogs at home and a full course load as she studied for a degree, the timing had never been right. "The deal was I graduate and then I can get a kitten," Gianfrancesco said.
Rigo, Gianfrancesco's boyfriend of nine years, is extremely familiar with her kitten obsession. And in December, he decided they had waited long enough.
So he hatched a plan to surprise Gianfrancesco and make the adoption even more memorable.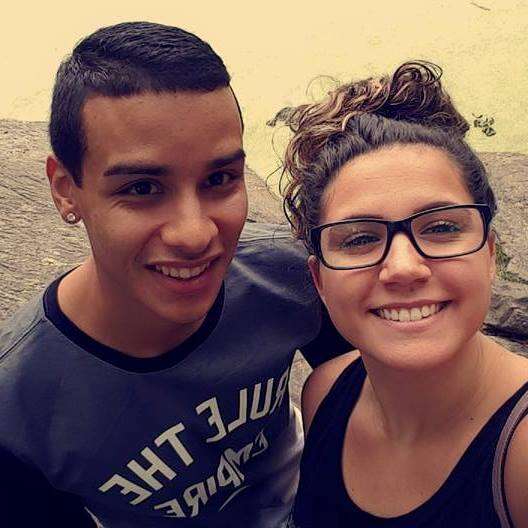 When Gianfrancesco fell in love with two orange tabby siblings on a local cat rescue's website, Rigo encouraged her to apply.
Sadly, her hopes were quickly dashed — twice. "The application opened and I applied only to be told later in the evening that neither the brother nor the sister was available for adoption," Gianfrancesco said.
Little did she know that everything was going according to plan.
A few weeks later, Gianfrancesco was lying in bed when Rigo returned home from work unexpectedly.
"When he came in the door I thought he left his phone, but when I looked he had the cat carrier I had bought in preparation for the kitten," Gianfrancesco said. "I was immediately confused."
"All I could say was, 'Rigo, what is that?'" Gianfrancesco added, "and he told me it was time to meet Ari."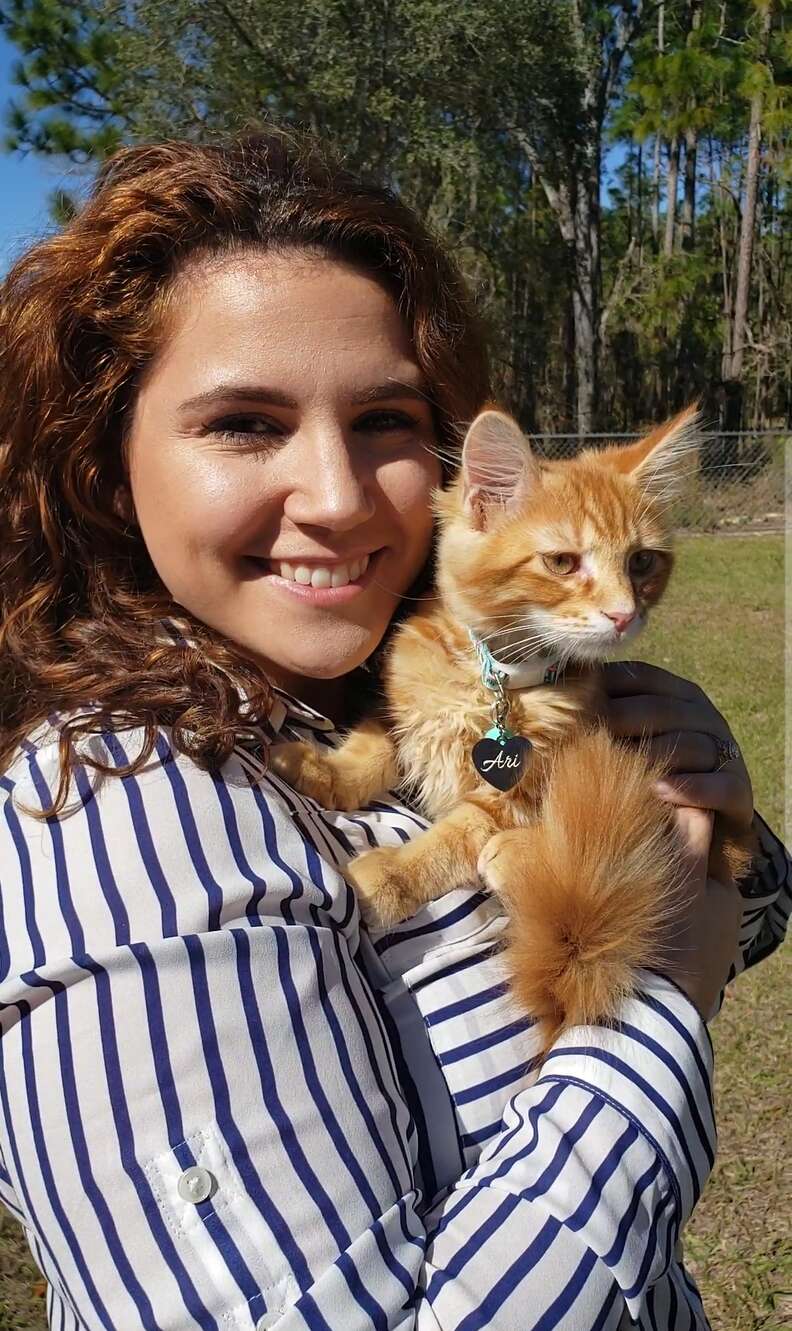 Gianfrancesco immediately recognized one of the kittens she had lost out on earlier that month, but there were more surprises still to come.
"After about what felt like five or 10 minutes, Rigo said, 'Do you want to finish reading her name tag?'" Gianfrancesco said. "I grabbed Ari, flipped the name tag over and saw the words I had been waiting to hear forever: 'Will you marry my daddy?'"
Now, the newly engaged couple can't picture life without the adventurous kitten.
"Life has been so much lighter and happy with Ari around," Gianfrancesco said. "She is the most inquisitive and courageous kitten I've ever met. There is not a shy bone in her body and she loves to just be next to you and purr."
Gianfrancesco and Rigo have been together since 2010, and the couple is so excited to start planning for the future.
"We have really had such a strong unbreakable bond," Gianfrancesco said. "Our engagement just solidifies everything we have grown through together."
Hopefully it will be a future full of love, surprises — and animals.