Guy Spots A Dog Happily Walking Down The Street Like A Human
"I thought, 'No, I'm just seeing things.'"
The other day, Brandon Ryan Rudowski was in his car near his home in Canada when he noticed something quite unusual.
There, strolling past him on the sidewalk, was a fluffy black dog — walking on two feet. Like a person.
"I have never seen this before!" Rudowski told The Dodo.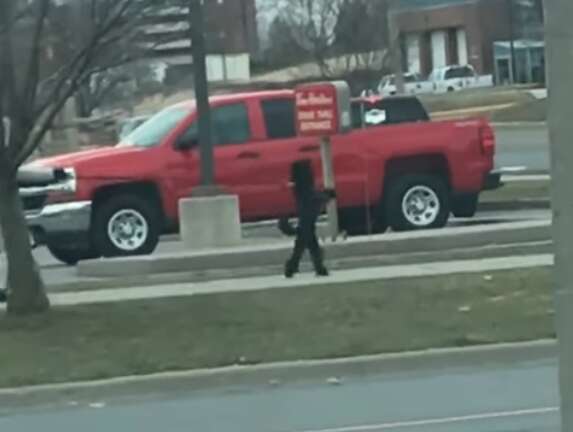 The happy, bipedal pup wasn't alone. His owner was close behind, holding his leash, seemingly unfazed by her pet's human-like way of getting around.
Rudowski's reaction was a little different.
"I thought, 'No, I'm just seeing things,'" he wrote.
Here's video of the walking dog in action:
To confirm that the pet Rudowski spotted that day was indeed a pup (and not, say, a human in a dog costume), The Dodo reached out to Colleen Susko. She's friends with the dog's owner, and confirms that the scene above is legit.
"The dog's name is Eli. He's a miniature poodle. He's always done that," Susko told The Dodo, adding that it's not the result of training, but rather something he does naturally when he's excited.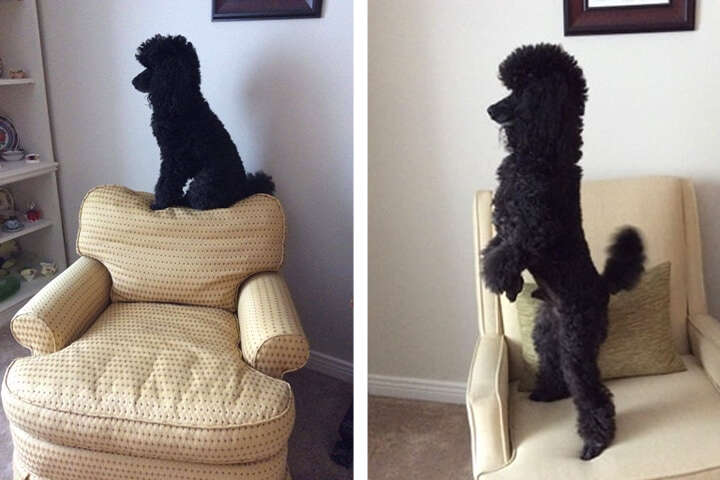 As for Eli's owner, who no doubt gets plenty of looks as she strolls around with her dog?
"She doesn't mind, so she never stopped him from doing it," Susko said. "He does it often. [But] he does still walk on all four legs, too. He's a sweetie!"