Guy Spends A Year Creating The Most Elaborate Cat Tower Ever
His cats helped "supervise" the whole process 😹
Rob Coutu wanted to get his cats a special cat tree, but didn't love any of the options he came across. Instead, he decided to make a custom cat tower, and knew that he wanted to go all out and make it the biggest, craziest cat tower anyone had ever seen — so his cats would love it more than anything else in the world.
"I have had cats all my life so I had a lot of experience with what they like," Coutu told The Dodo.
Coutu had worked on similar projects before, but never to the scale he was planning for the cat tower. Even so, he knew he had to give it his all for his cats Zach and Tabatha.
As Coutu set to work building two separate cat towers with a bridge connecting them, his cat Zach was determined to oversee the entire process, no matter how long it took.
"Zach helped, supervised from the designing right through now," Coutu said.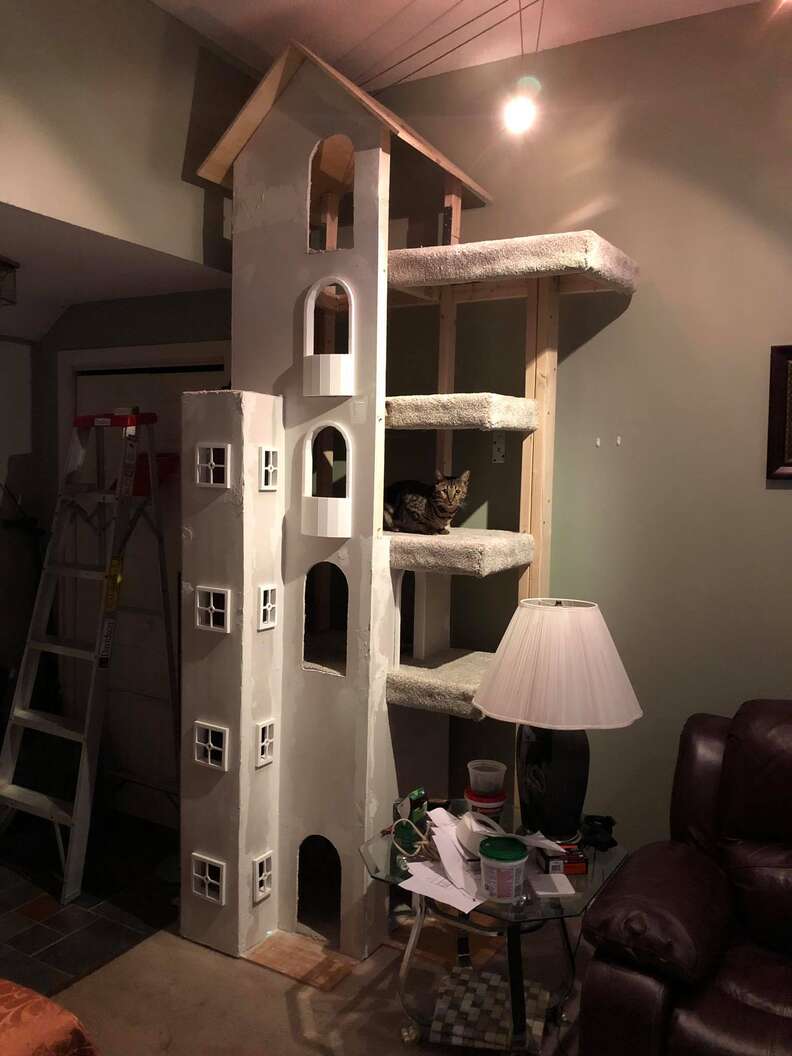 Overall, the very elaborate project took about a year to complete and went through a few different stages …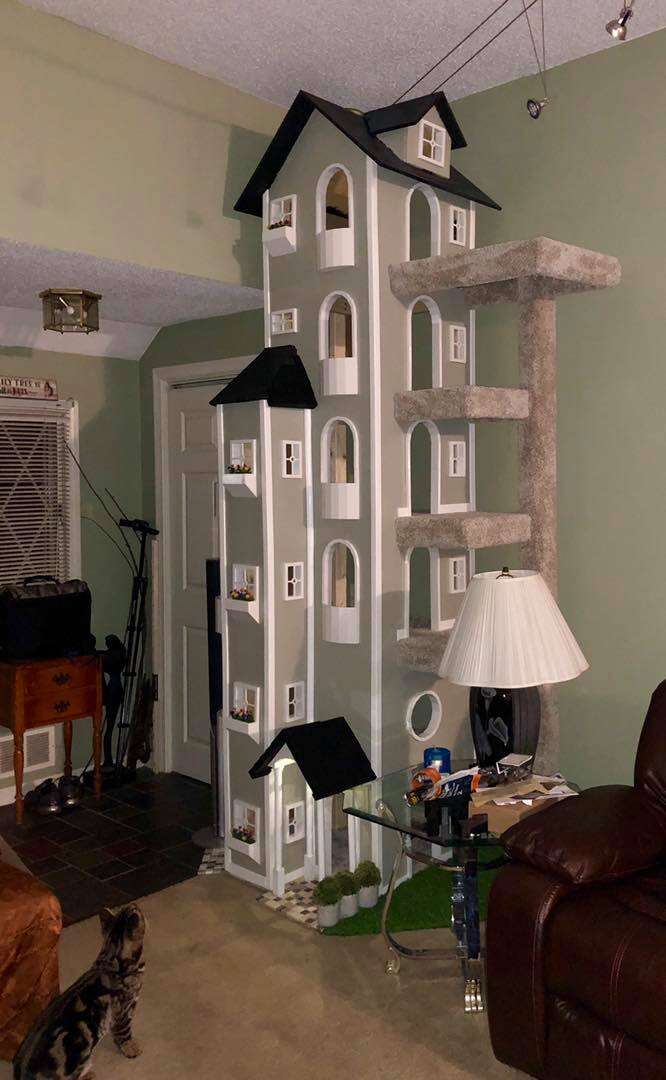 … but when it was finally done, the results were absolutely worth it.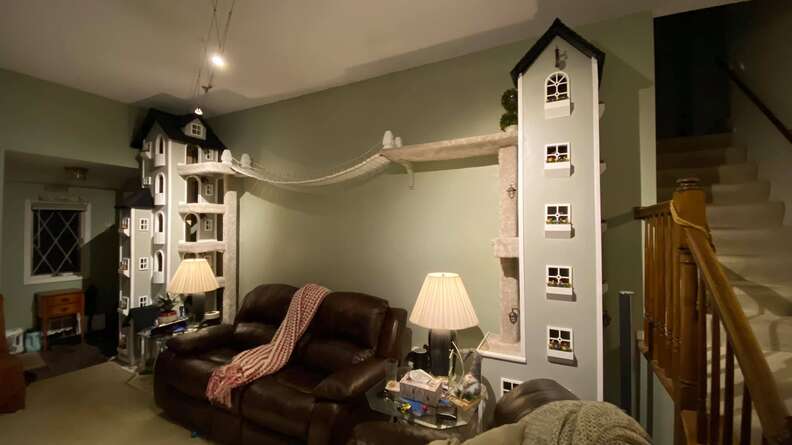 The completed cat tower is unlike any other — and luckily for Coutu, his cats love it.
"Both cats wanted to use it, but Zach quickly claimed both and is possessive of them both," Coutu said. "He uses them all day long and watches TV from them too."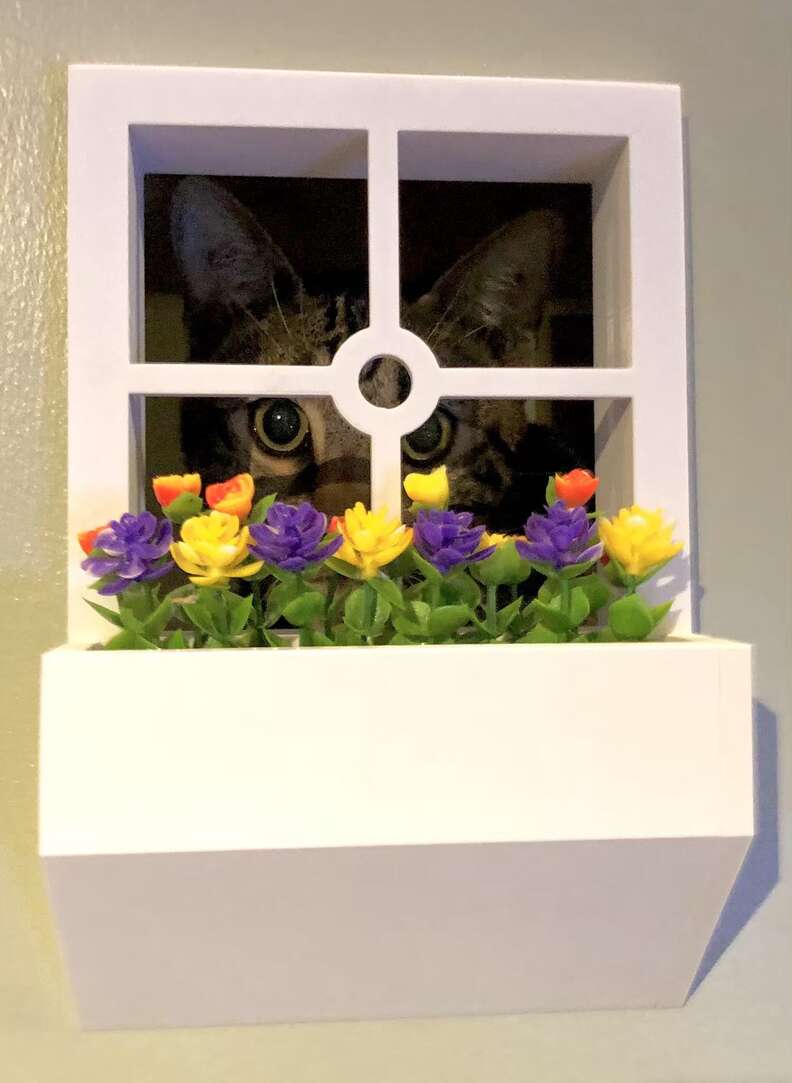 The towers have multiple rooms, windows and even balconies, and Zach and Tabatha just can't get enough of hanging out in them and surveying their home from high above.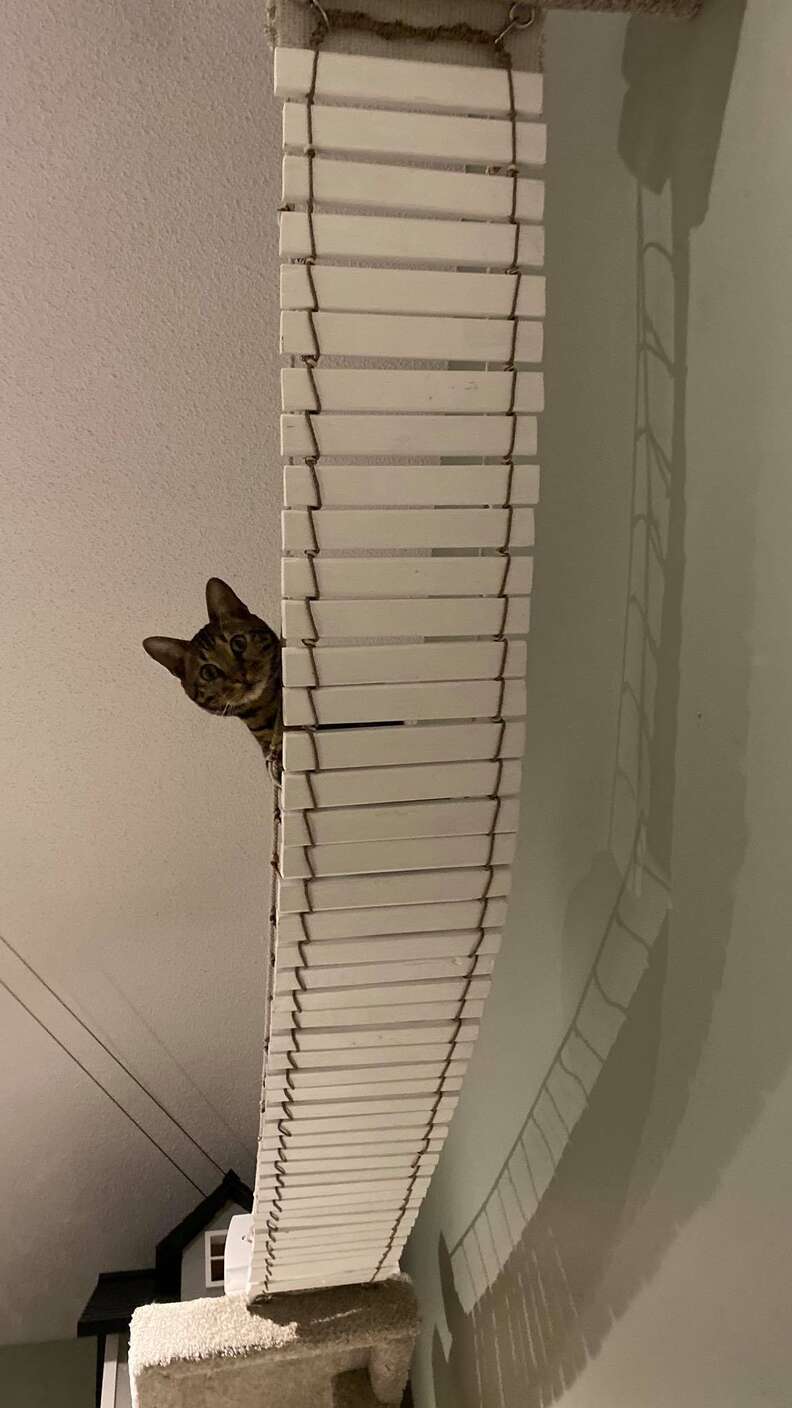 Coutu posted about his completed project online, and people have gone crazy for it. The consensus is that Zach and Tabatha are very, very lucky cats who have the best dad ever, and everyone else is going to seriously need to step up their game in order to compete.