Man Was Making $16,000 A Month By Keeping These Dogs Locked Up
This is happening all over the country.
When the RSPCA started hearing about people purchasing sick puppies from a specific breeder, they immediately became concerned. They had a feeling the man might be running a puppy mill of some sort — but had no idea just how bad the situation really was.
"We had a number of complaints about this individual and address in 2016 and began gathering evidence," Carl Larsson, an inspector with the RSPCA and head of the investigation, said in a press release. "Then, when more complaints came through in March, we were able to go to police and request a warrant."
As soon as they were able to, rescuers rushed out to the property to investigate — and found 13 adult dogs, all being used for breeding.
"All the dogs were being kept in filthy, damp conditions — some in makeshift, muddy outside runs and others in cold, concrete pens inside outbuildings," Larsson said. "Several of the dogs were considerably underweight with their ribs clearly visible while others had serious health problems such as skin conditions and ear infections."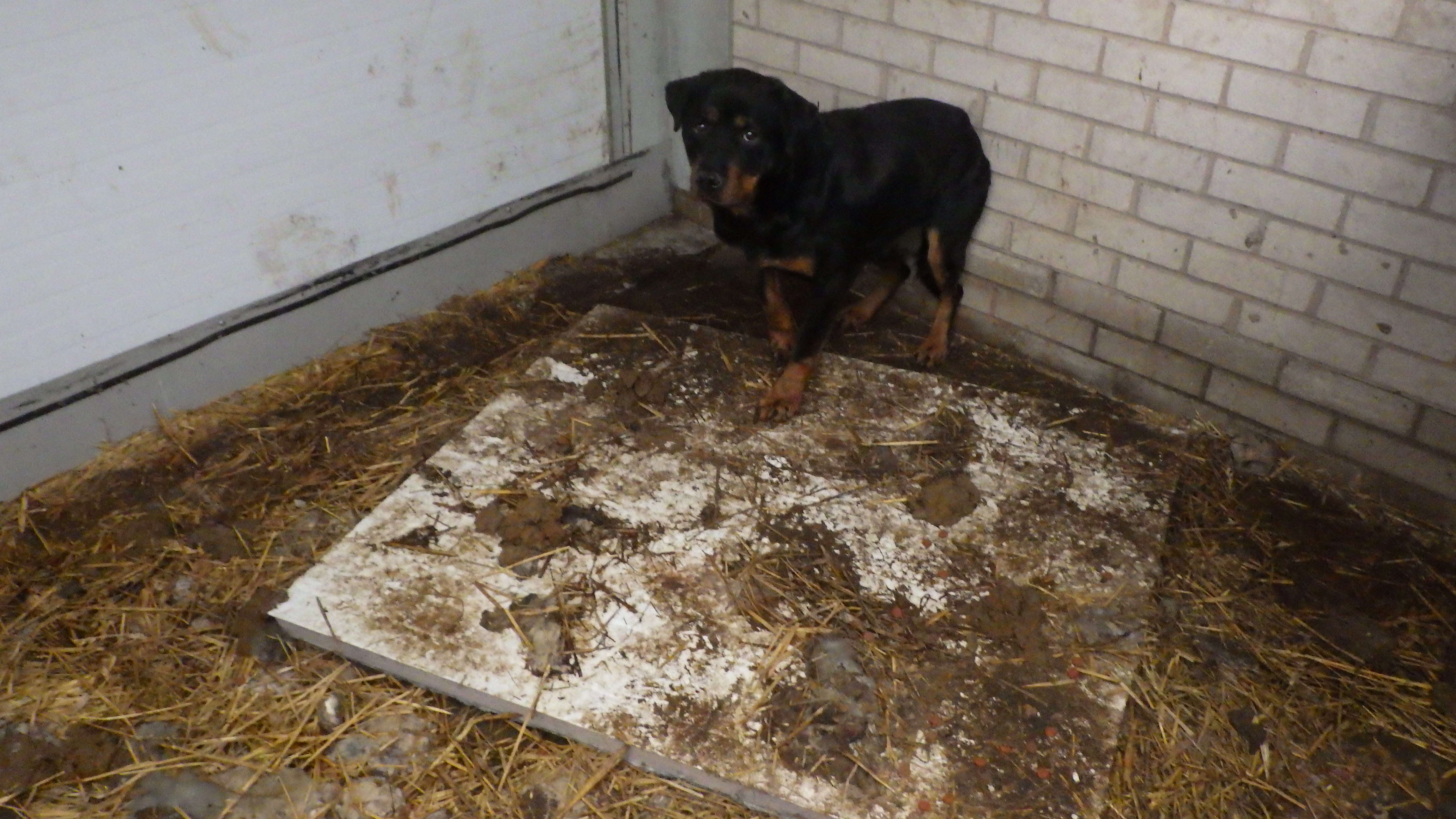 As they walked through the dilapidated facility, they came across dogs living in dreary enclosures …
… and all of them were so happy to see their rescuers, eager for someone to finally take them to safety.
While there weren't any puppies there that day, likely because they had all been recently sold, the rescuers searched around and found paperwork that proved he had been selling puppies — and said that he had been making around $16,000 a month from it.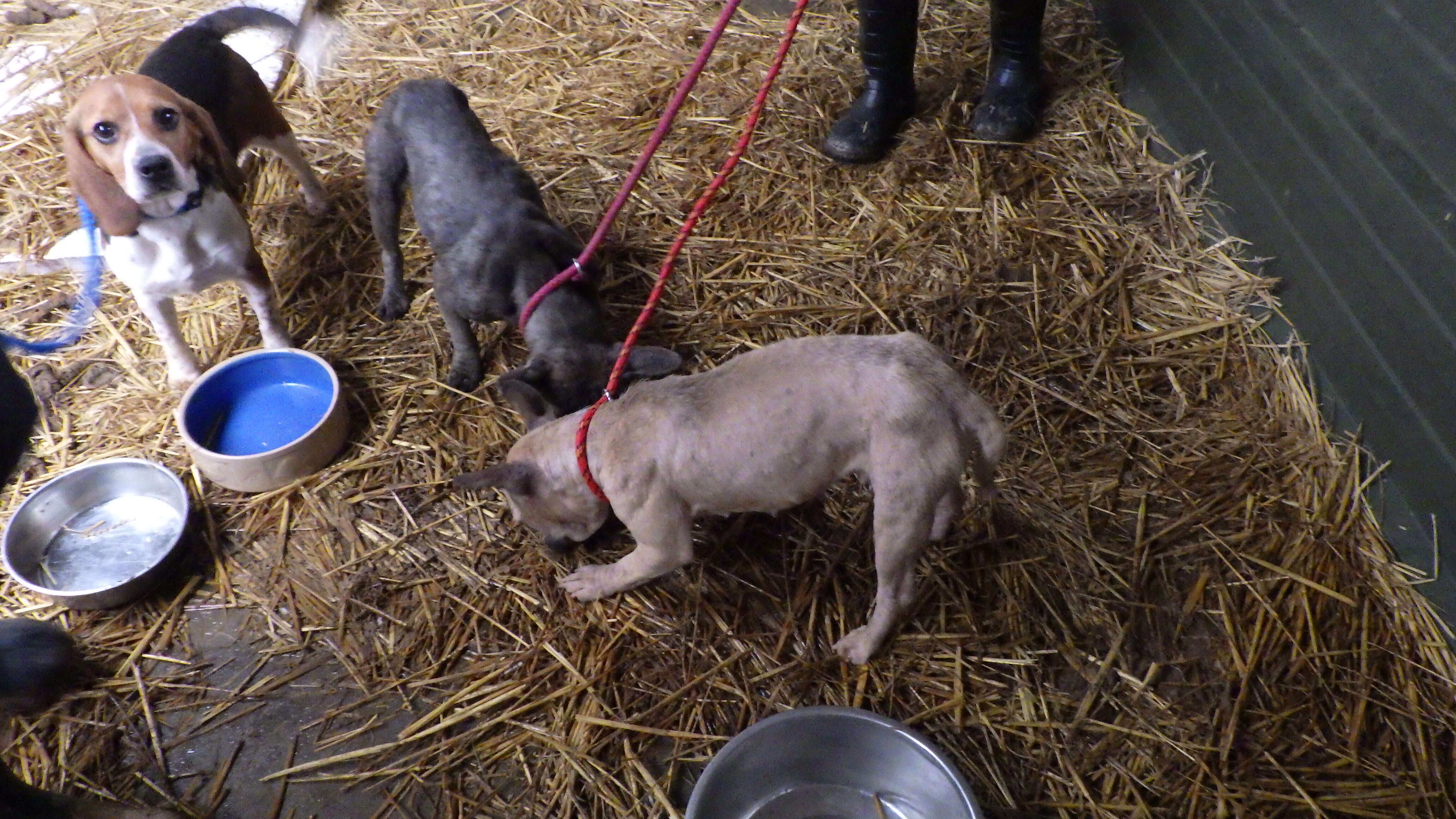 Everyone involved was horrified that this man had been making so much money off of the suffering of animals, and luckily had enough evidence to arrest him on multiple charges. He was eventually tried and found guilty, according to a press release, bringing justice to the countless dogs he put through hell.
Of the 13 dogs who were rescued from the property, three unfortunately didn't make it due to their health issues. The remaining 10 dogs all pulled through, despite the many health issues they also suffered from, and were put up for adoption through the RSPCA.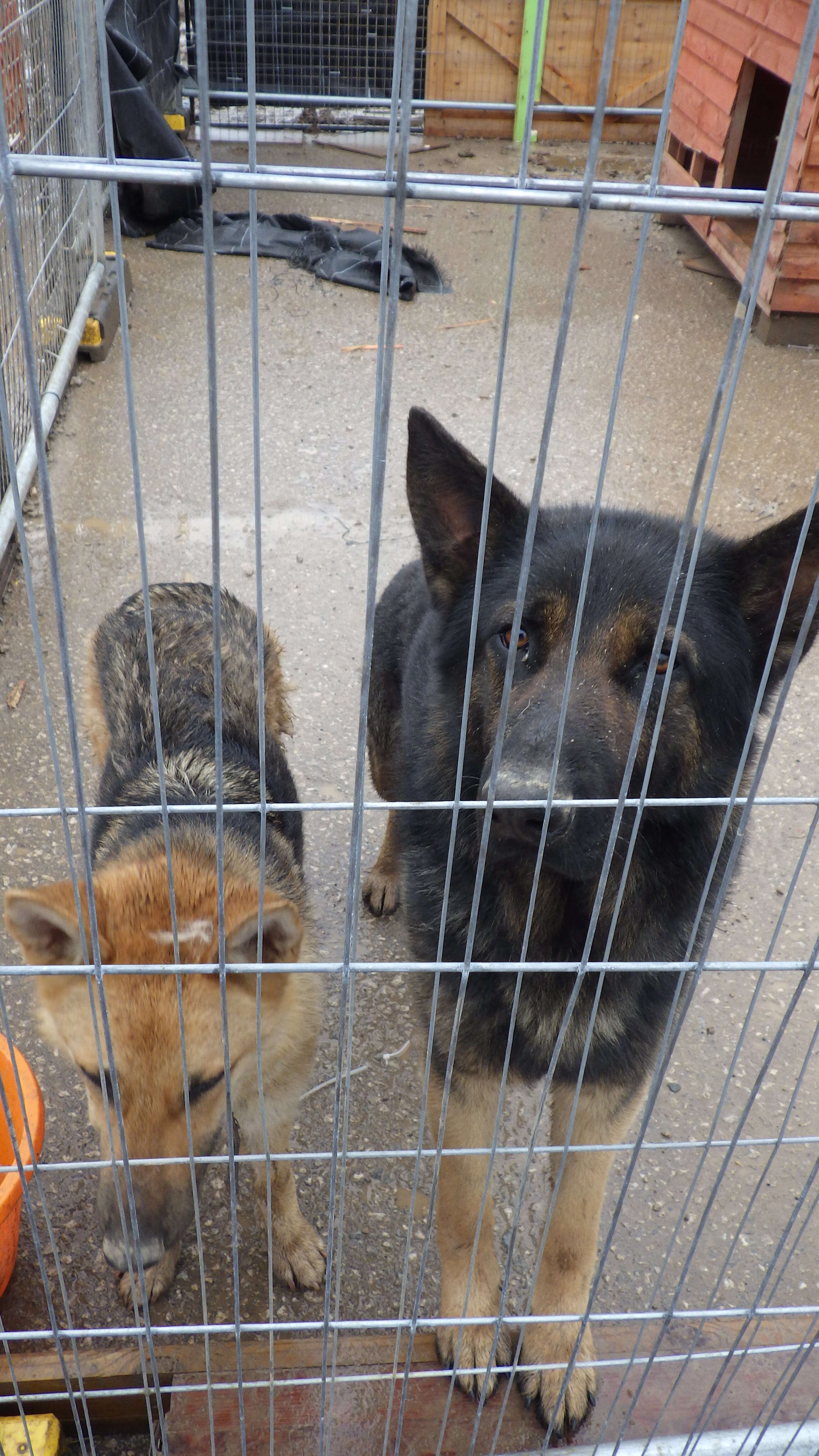 To avoid situations like this and to help prevent more dogs from suffering in this way, it is always best to adopt from shelters rather than buy from breeders or pet stores. There are thousands of pets waiting to be adopted in shelters across the country, who all just want to find a forever family to love them.