Guy Tries To Draw Pictures Of His Dog And Totally Nails It
Perfection 😂
Ever since his family adopted him six years ago, Stanley has always been the goofiest dog. He loves running around with his other rescued greyhound siblings and singing songs with his dad, and his family has come to realize it's impossible not to smile around him and his silliness.
"He is an absolute goofball," Jay Cartner, Stanley's dad, told The Dodo. "Stan does not run; he prances. If you are petting him with both hands, he cries because he would like you to also pet him with your third hand, and maybe also your fourth hand."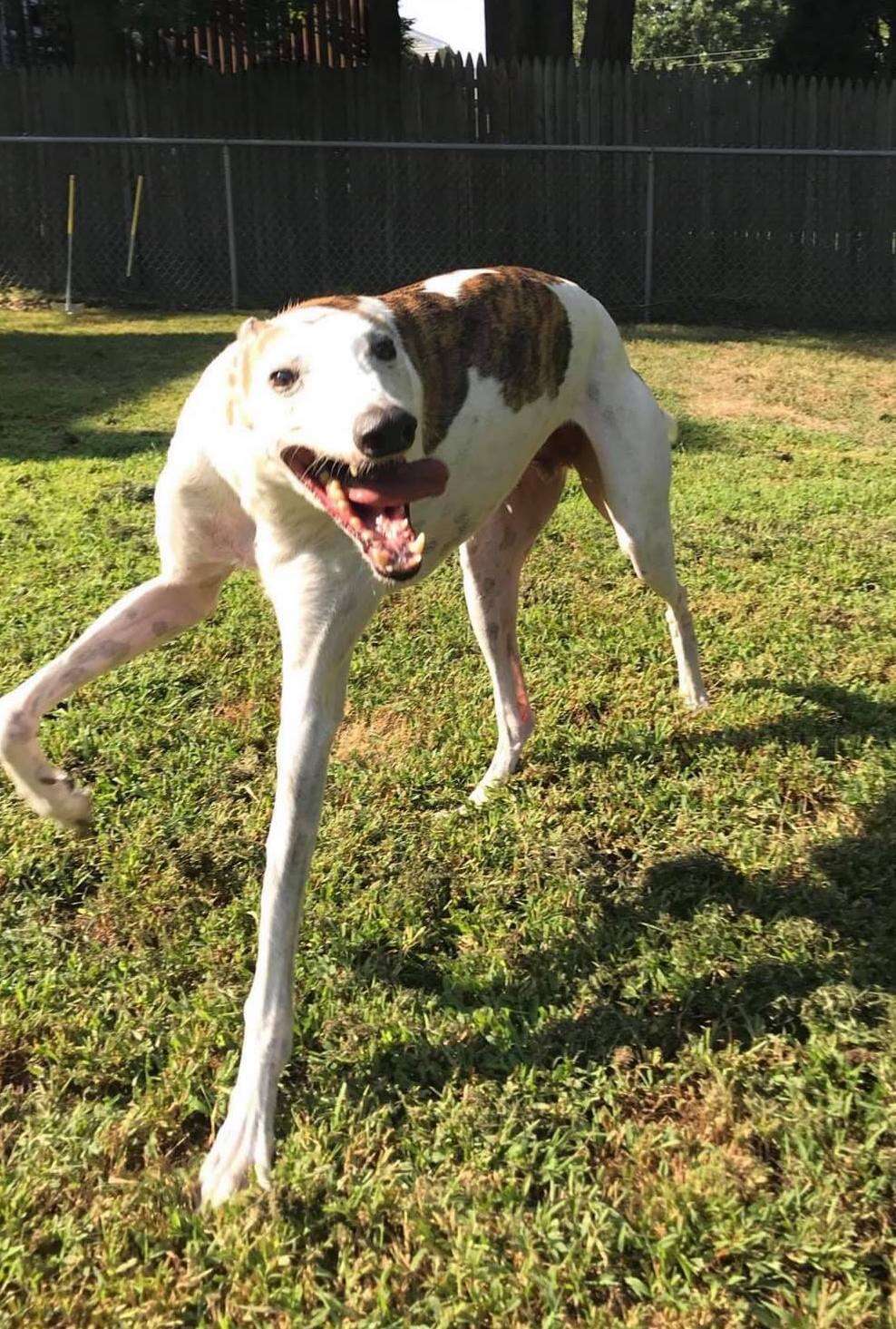 Cartner has been drawing and painting for 25 years, and occasionally he'll take a crack at trying to draw his very expressive, very mobile dogs. Stanley especially makes an interesting subject — and recently, Cartner decided to try and recreate some photos of Stanley in the funniest way.
"I was having a hectic day at work so I drew some very quick, very silly sketches of Stanley to make myself laugh and recenter myself," Cartner said.
The results are absolutely amazing.
Frankly, Cartner's drawings of Stanley are probably his best works yet, and thousands of people seem to agree. Cartner, of course, was just having some fun when he made the drawings, and had no idea that people would love them so much. As soon as he put them online, everyone went nuts.
"I thought a few people might get a kick out of them, but I never expected them to blow up the way they did," Cartner said.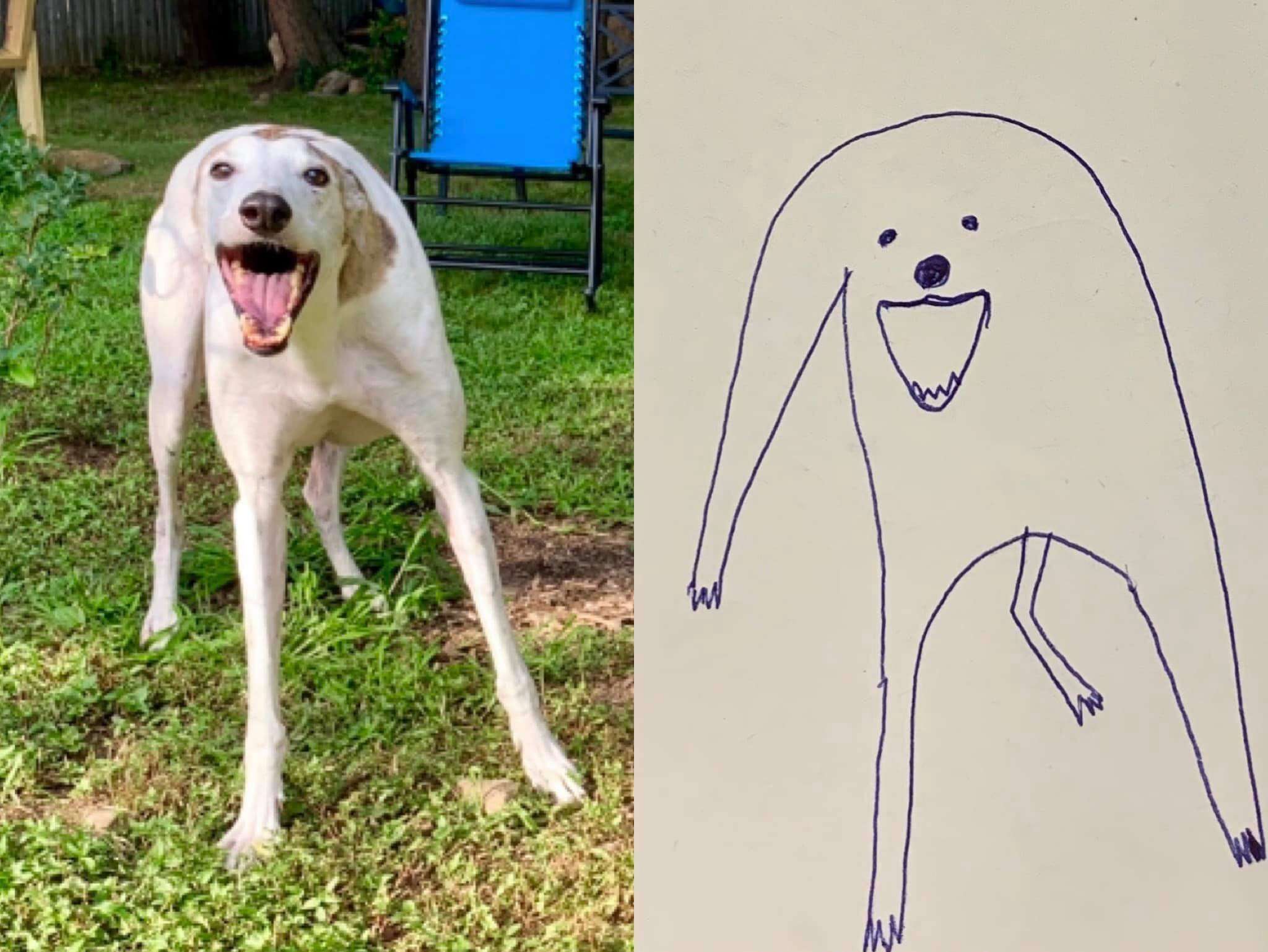 The drawings are so simple and hilarious …
… and capture Stanley and his goofiness so, so well.
As for Stanley? Well, he's trying not to let the fame go to his head. But, of course, Stanley is going to keep on being the cutest, funniest dog around, so there will probably be many, many more drawings of him created by Cartner in the future, and they'll no doubt all be just as incredible.
You can check out more hilarious drawings of Stanley on his dad's Facebook page,
Flat Dog Doodles
.