Guy Quits His Job And Travels Around In A Van With His Cat Instead
"My favorite part about traveling with Willow is seeing the world through her eyes. It slows me down and makes me enjoy the moment more."
Two and a half years ago, Rich East was feeling stuck and bored with his life. He'd been at the same job for 10 years, and while he loved the company, he realized he needed more. He decided to quit his job and travel around Australia in a van — and resolved to bring his cat Willow with him.
East adopted Willow five years ago, and they've been best friends ever since. When he decided to drop everything and live life on the road, he knew he had to bring Willow with him, and luckily, Willow has been loving every moment of it.
"Willow enjoys exploring all the different places we go, but to be honest she would be happy wherever," East told The Dodo. "My favorite part about traveling with Willow is seeing the world through her eyes. It slows me down and makes me enjoy the moment more. I really love the time we spend in the evenings exploring."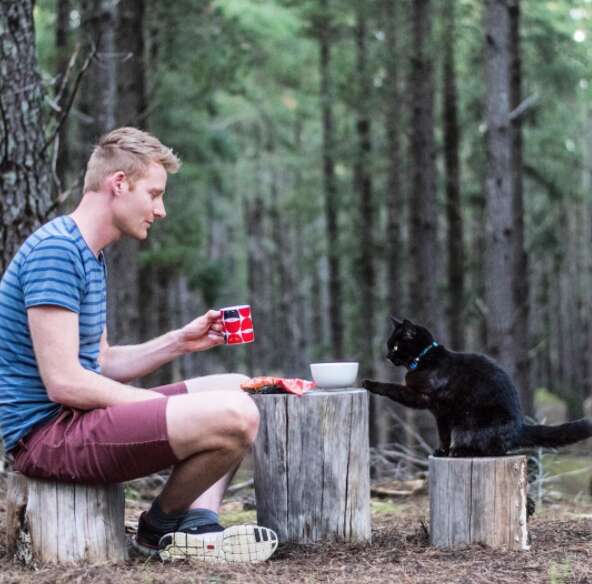 East and Willow have traveled to every state in Australia, and have spent every night since they embarked on their journey in their camper van. One might think that a van wouldn't be enough space for a cat, but Willow absolutely loves their home on the road, and has made every inch of it her own, from East's bed …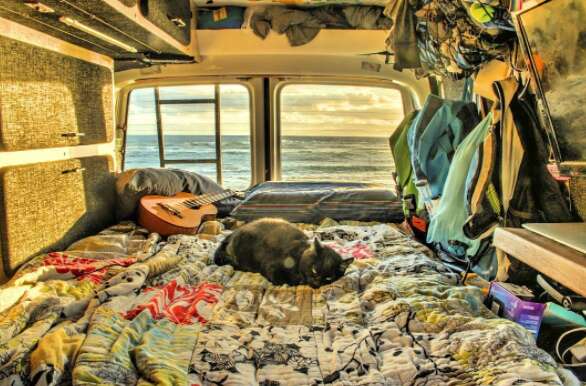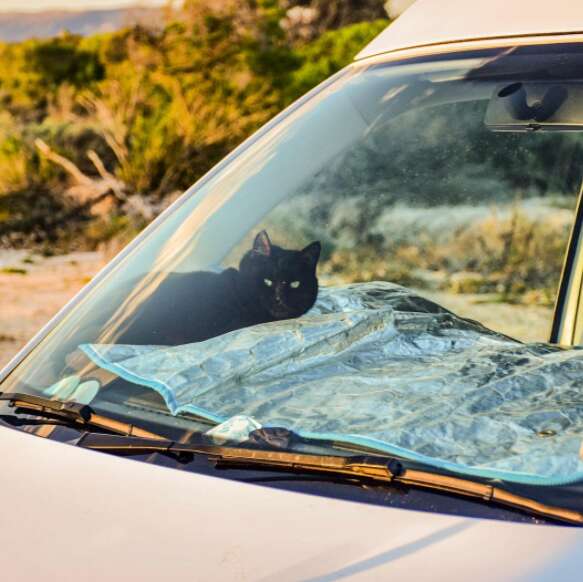 … to the outside of the van …
… which her dad likes to join her on occasionally, too.
Willow and East have gone on a ton of adventures together, and seen so many incredible sights. No adventure is too big for Willow to accompany her dad on, and he is grateful to have her with him every step of the way.
"Traveling with a cat is awesome because you always have that companionship," East said. "No matter how far from home you are, you have your best friend with you to snuggle up on your feet when you go to sleep. It's hard to feel lonely when you have someone else to take care of like that. It's just an absolute joy to share this experience with her."
Willow has seen so much more than the average cat, and always takes some time to explore each new place. She's taken in ocean views …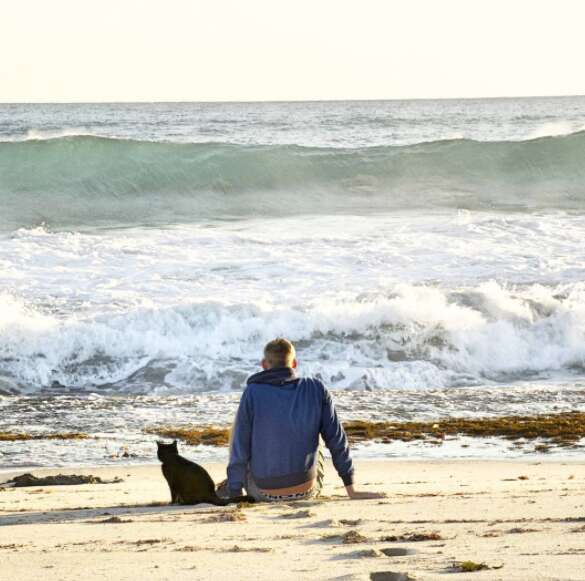 … watched incredible sunsets …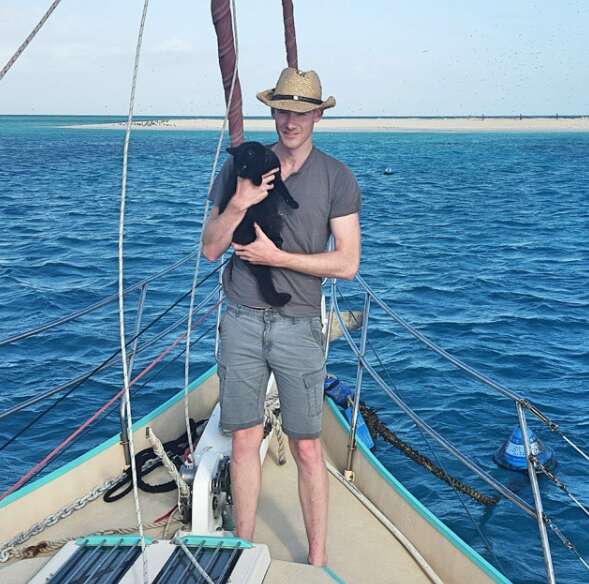 … and everything in between.
"There's always challenges," East said. "There are many places you can't go with a cat like national parks and some reserves, and we always have to run on 'cat time.' But I wouldn't trade it for anything. I couldn't imagine the past few years without her."
Of course, one of Willow's favorite parts of her adventures is all the things she gets to climb along the way — from rocks to trees to anything she feels like climbing, really.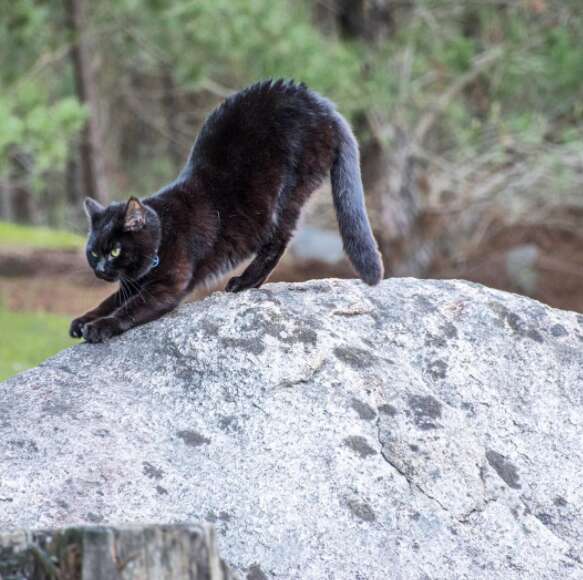 At the end of a long day of adventuring, East and Willow like to kick back outside their camper van and just spend time together, taking it all in. They've seen so much, but they still have a lot more to see, and they have no plans to stop any time soon.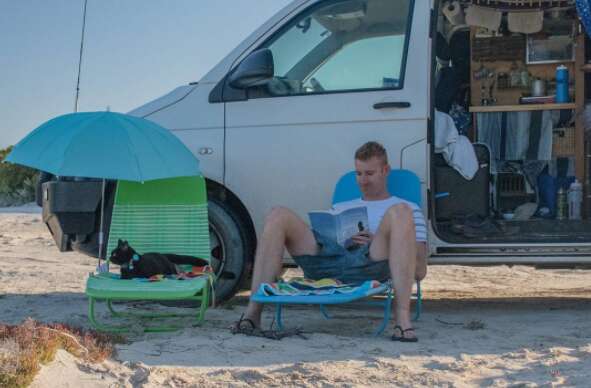 "We have no regrets," East said. "Life is so different now and I'm happy again. I think it will be a long time before we settle down. I can't wait to see what Willow and I will discover next!"
You can follow all of Willow's adventures with her dad on their Instagram account.