Guy Builds A Bridge So His Cat Can Reach The Window She's Obsessed With
"I could tell she wanted to be at it so bad" ❤️
On the second story of Andrew Brewer's home, there's a window that's always been out of reach. Set high up in a stairwell, it could only be looked through from several feet away.
This fact tormented Brewer's cat, Ellie. Every day, she'd sit at the top of the stairs and gaze at the window from afar — only able to dream of the perfect view it offered.
"I could tell she wanted to be at it so bad," Brewer told The Dodo.
Rather than let his cat's one true desire go unfulfilled, Brewer instead got creative.
In his free time, Brewer designed and built a bridge to span the gap that had forever kept Ellie from the window.
"The build itself wasn't difficult at all," Brewer said. "I had the idea in my head, on what I wanted it to look like, and just went with it."
Here's the view from underneath: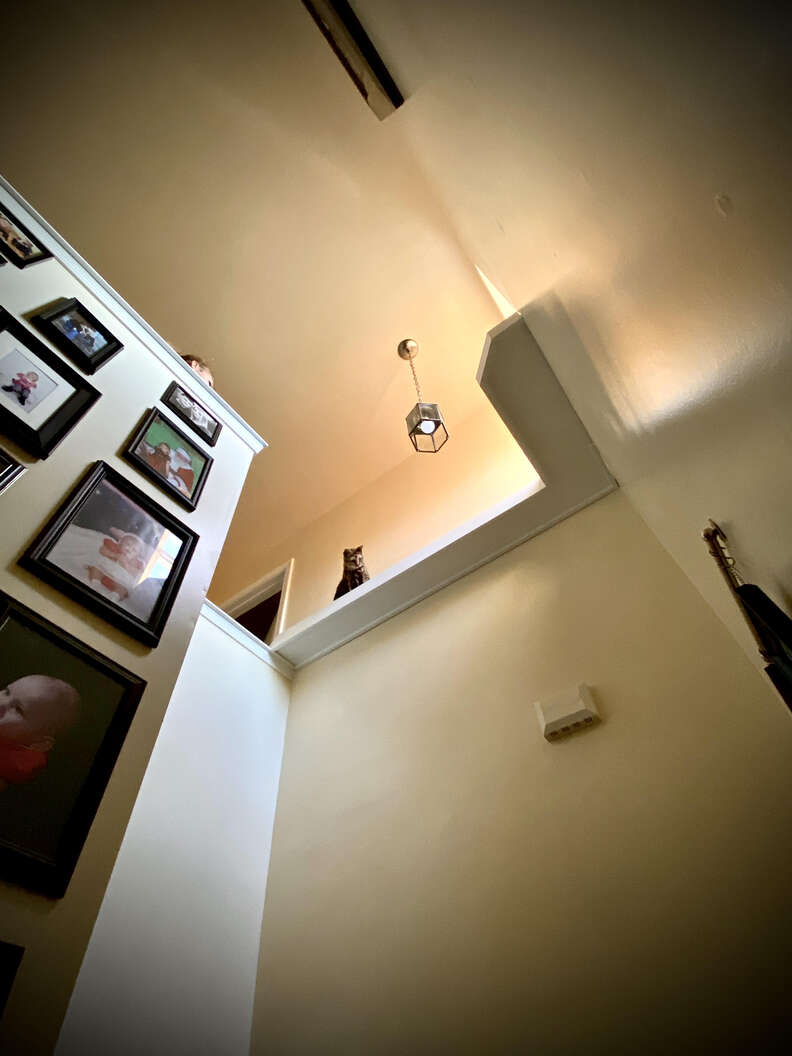 It wasn't long after Brewer finished the bridge that Ellie realized he'd done it all for her.
The window of her dreams was unreachable no longer.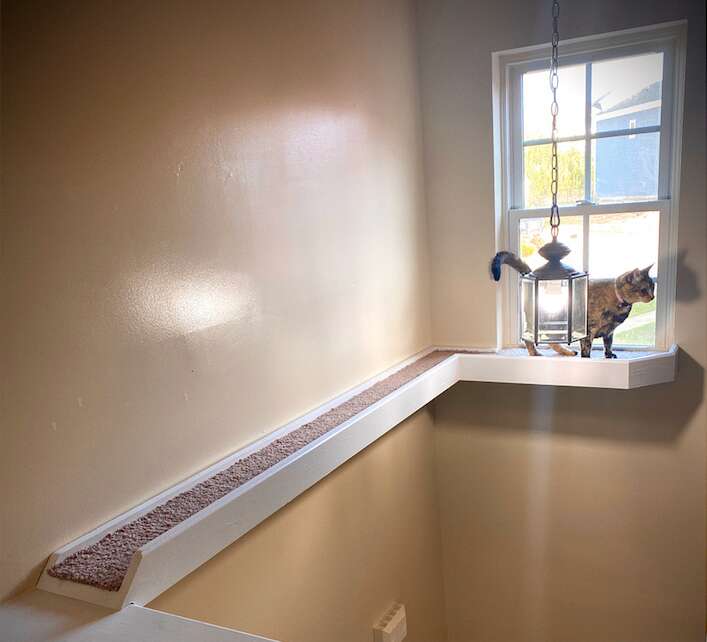 Since then, Ellie has spent long hours with her nose pressed against the glass — basking in the lofty view.
"Every time I see her in the window it makes me smile," Brewer said. "It makes me happy knowing she can finally reach that window she's always wanted to reach."
In addition to the view from the window, Ellie has an ideal perch for watching over the inside of the house as well.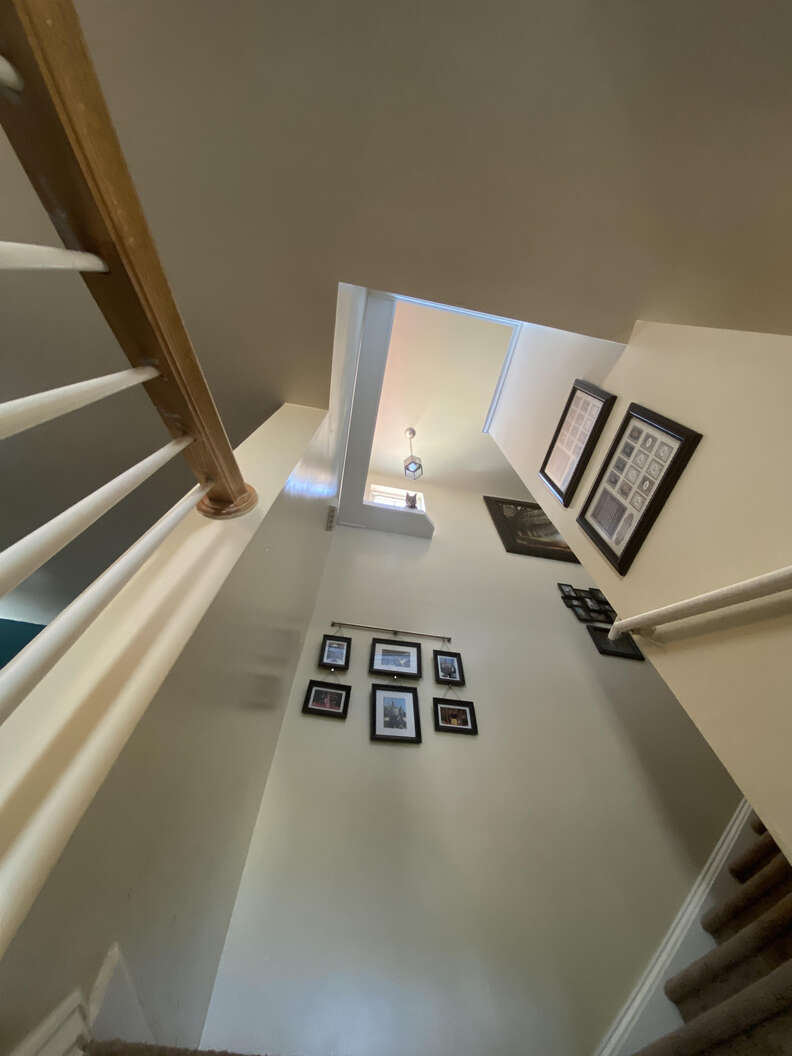 It's fair to say that Ellie has it good.
For Brewer, seeing how happy the bridge has made her makes the time he spent building it worth it.
To him, Ellie deserves nothing less.
"It was absolutely worth the effort," Brewer said. "Pets are part of the family."