Guy Used To Make Fun Of Tiny Dogs — Until He Met One
Now he's saved over 30 Chihuahuas — and his life's turned upside down 💕🐕
The last thing anyone expected of Bobby Humphreys was for him to fall in love with a Chihuahua — a dog not much bigger than the size of his hand.
The competitive bodybuilder from Boonsboro, Maryland, who divides his time between the gym and laying specialty hardwood floors, was strictly a "Big Dog Guy." He would even go so far as to ridicule friends who dared be seen walking their girlfriends' small dogs.
But sometimes saviors come in unexpected packages.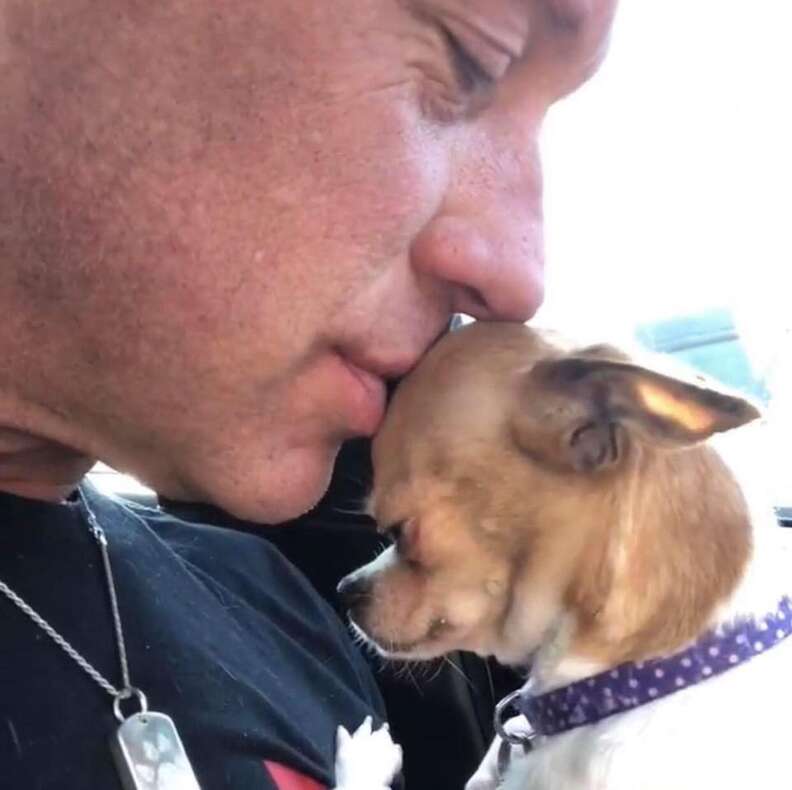 Humphreys and his wife of 17 years had owned three Rottweilers over the course of their marriage. Humphreys loved the Rottweilers' regal, imposing look.
"All guys have egos and it's a big dick measuring contest," Humphreys told The Dodo. "Who can have the prettiest girl? Who can have the biggest house? Who can have the best car? Who can have the toughest-looking dog? We're all insecure at heart."
"I was just that 'Big Dog Guy,'" Humphreys said. "I never even thought of a little dog."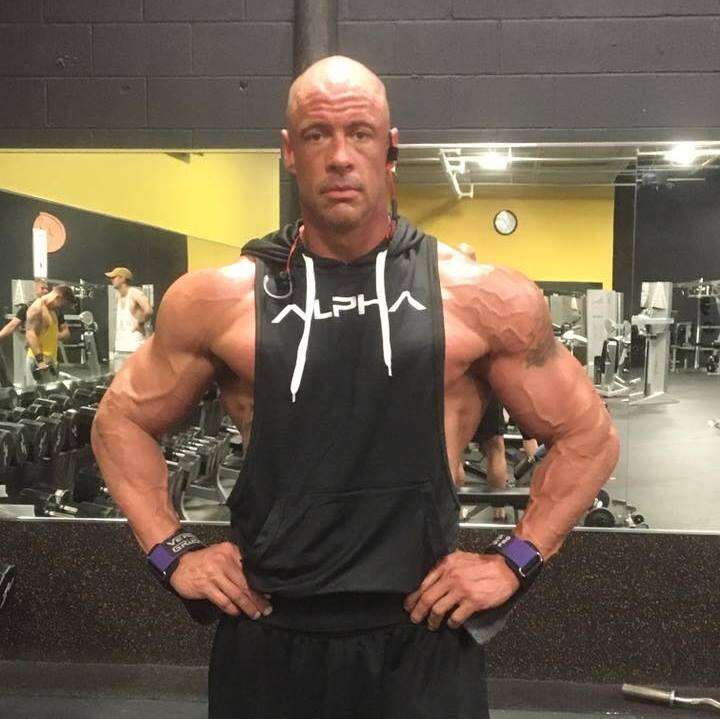 Then, on New Year's Eve of 2016, heartbreak struck when Humphreys' wife walked out. A week later, he injured his shoulder at the gym, necessitating reconstructive surgery.
Alone, without a partner or the use of his arm, Humphreys plunged into a deep depression.
"I'm a very sensitive person and she was my world," Humphreys said. "I was lost. I started drinking for a purpose instead of just socially."
Slowly, Humphreys' arm began to heal and he started to work once more — but the depression lingered. It seemed there was no escaping the darkness until Humphreys received an unexpected request from a friend named Constance Rogers.
"She messages me one day saying, 'Do you mind if Lady stays with you for a little while?'" Humphreys said.
Humphreys had heard enough about Lady, Rogers' tiny Chihuahua, that he wanted nothing to do with her.
"[Lady] had this terrible disposition that was very well-known," Humphreys said. "I just steered clear of her when I saw her at functions with friends. I would just pay her no mind because I wasn't into little dogs."
But he owed his friend, who had helped him during his darkest days, so he agreed to watch the little dog. Then, one day, he came home from work to find Lady peering out of her kennel, strategically placed in front of the TV.
"After about 15 minutes I said, 'Screw it, I don't care if this dog bites me or not, she is not going to be sitting in a kennel,'" Humphreys said. "Connie came over to check on her an hour and a half later and when she walked in, she was totally amazed. Lady was in my lap, and we've been inseparable ever since."
Over the next four months, Humphreys' bond with Lady grew even deeper.
"I was missing a lot of work, I couldn't get out of bed," Humphreys said. "The only thing that was keeping me going was Lady. I'd lay in bed all day with her, we'd play, we got so close. I fell in love with this little dog."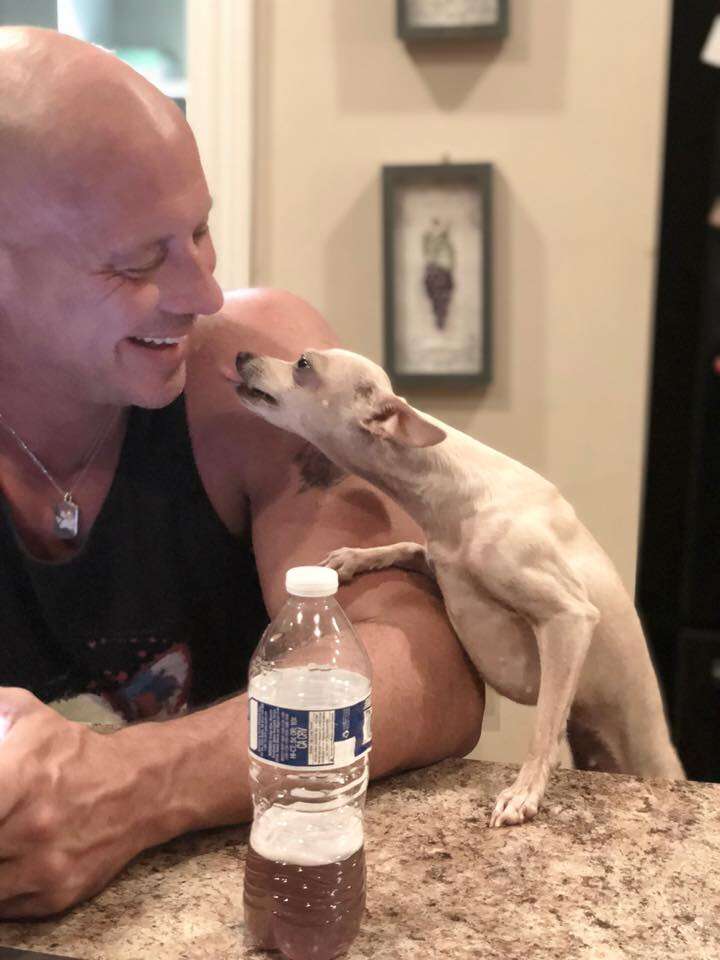 Humphreys knew that one day soon Lady would return to her family, so he began to think about adopting his own dog — this time, a little one.
And that's when he found Kira, a year-old Chihuahua with food aggression issues.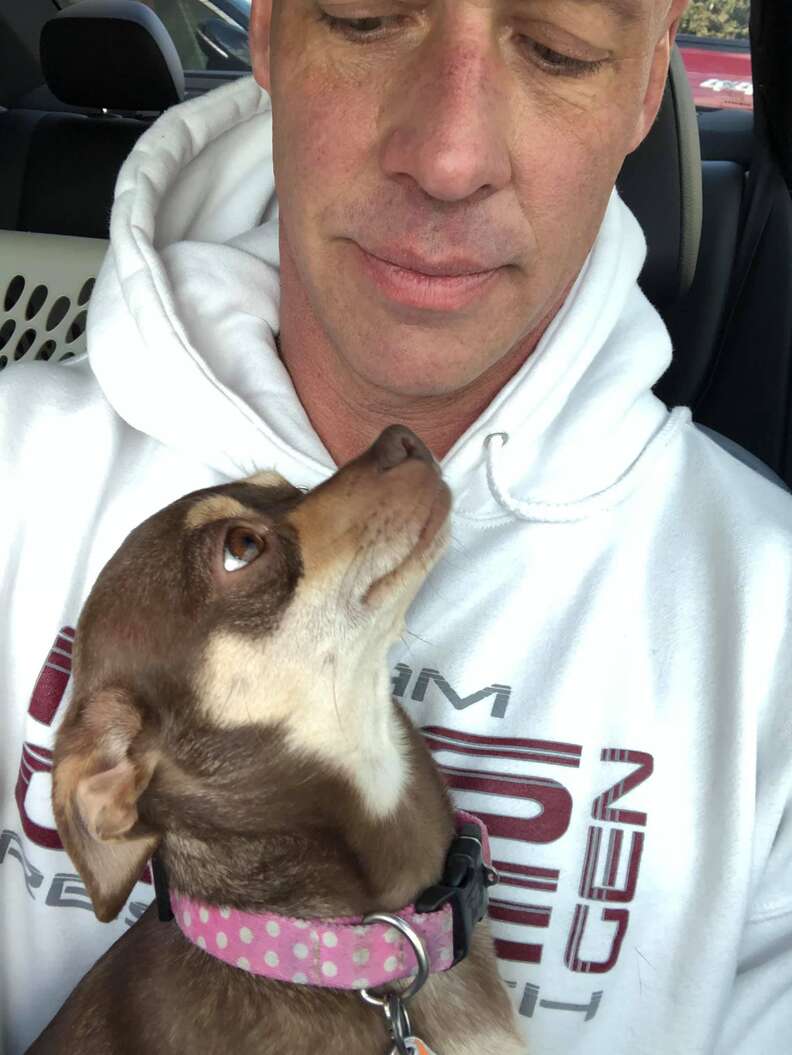 And then he found Harley, and her sister Quinn.
"Any of you that have seen pictures of or met Harley know that she very much fits the 'Rugrats' description," he wrote on Facebook. "She's lumpy, she's a little off, pretty much hairless and very fragile."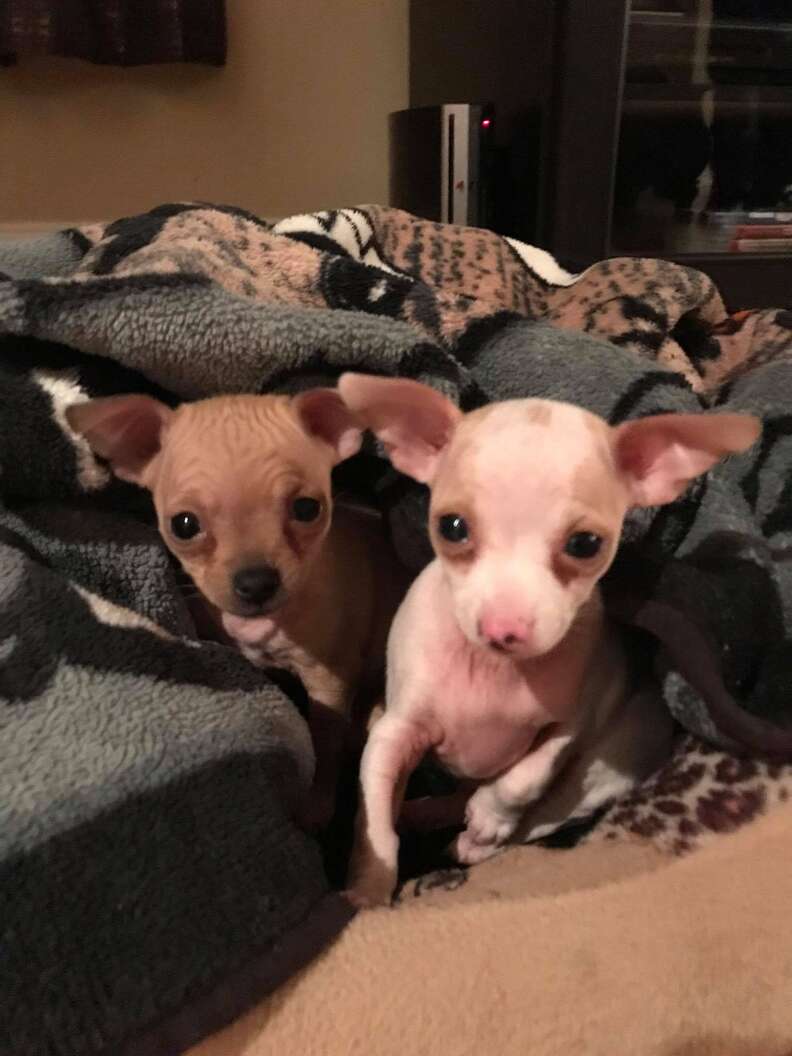 Then he rescued Bella, whose nails were so overgrown they doubled back into her paws.
The more Chihuahuas he met, the more he realized they needed a safe place.
"I started to see a pattern," Humphreys continued. "So many of these little beautiful babies are being abused or taken advantage of and I just couldn't sit by and watch it happen."
That's when he founded Big Guy, Littles World Sanctuary.
"I'm a big guy, but I'm technically living in this little world, because no matter if there's 37 [dogs] like there are now, or there's two, my entire life revolves around them," he said. "There's just a heart inside these guys that's truly amazing."
Humphreys' rescue has grown so quickly, he was even able to bring Rogers (and Lady) on board to help out.
Life for Humphreys has been unpredictable, but thanks to the love of 37 very special Chihuahuas, he's found a passion he didn't know he had.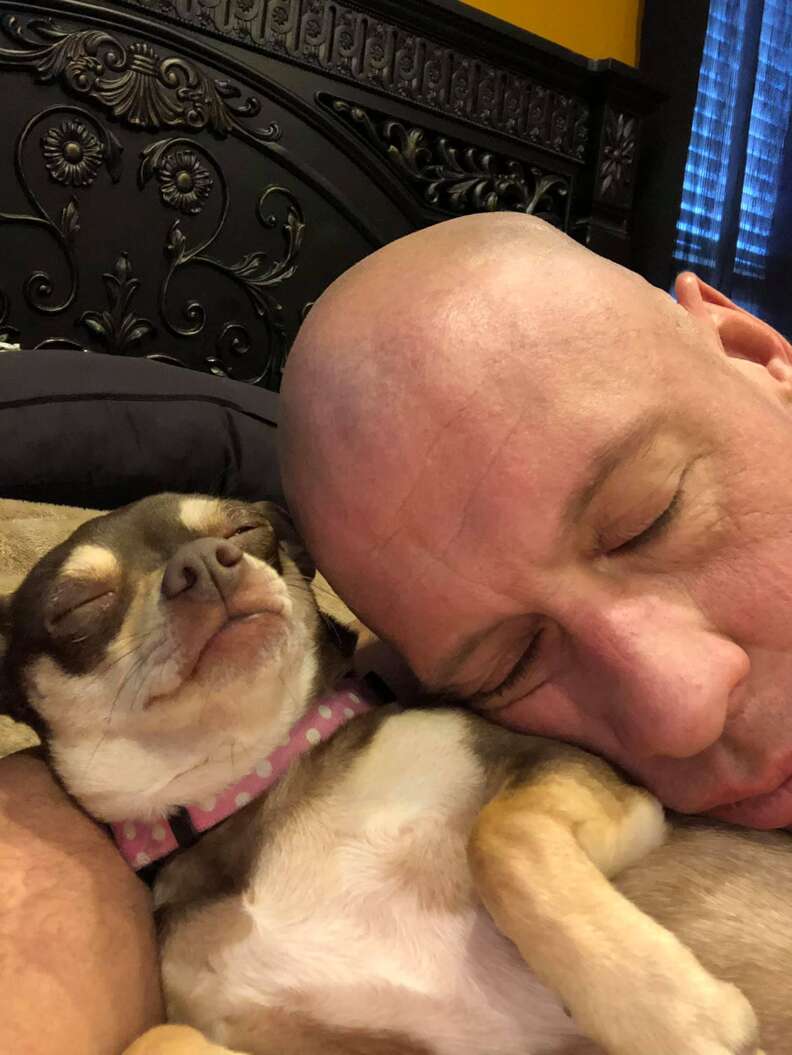 "The feeling of love that these dogs give me, after what some of them had been through, made me say, 'Well, now I'm responsible for them,'" he said. "They trust me and they look in my eyes and tell me that they love me so much."