Heartbroken Greyhound Stood By Her Owner's Body For A Month Before Being Found
This sweet senior girl desperately needs a new home.
It's hard to imagine what was going through a senior greyhound's mind after her owner died.
Nine-year-old Dory, a retired racing greyhound, stood by her person's lifeless body in their home in Houston, Texas.
Hours turned into days. Days turned into weeks. A whole month passed before anyone realized her owner had died and Dory was found. When she was taken to the Harris County Animal Shelter, she was obviously disoriented and scared after her ordeal.
Dory was held for several days at the shelter in case any members of the family wanted to claim her, but no one came forward.
Finally, after her hold period lapsed, Dory was taken in by the Houston chapter of Greyhound Pets of America (GPA Houston) and placed in a foster home, while she waits for a new family.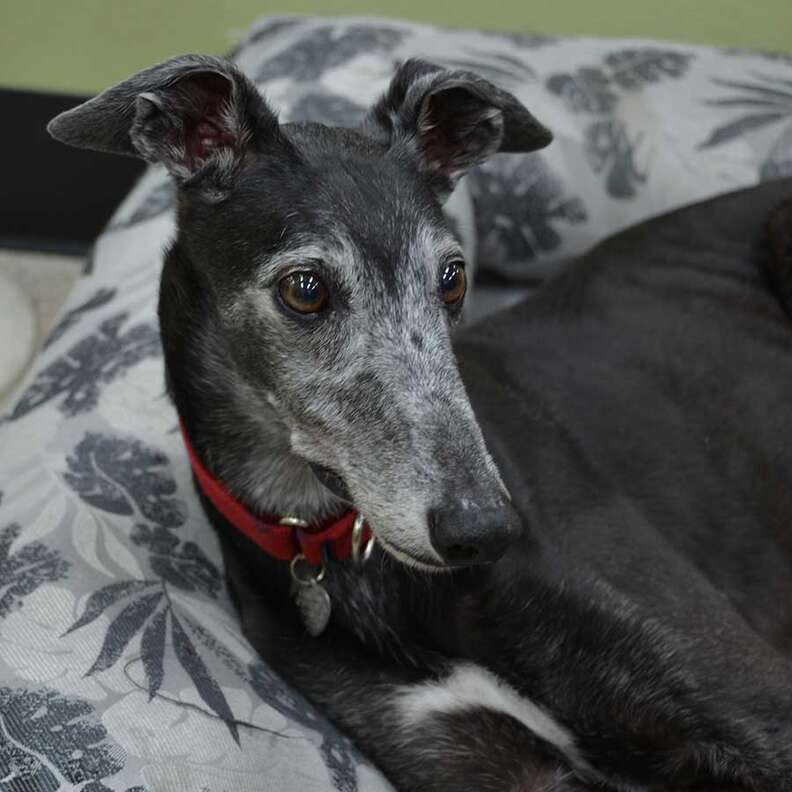 "When we picked her up ... she was understandably a little stressed," Arden Tucker, president of GPA Houston, told The Dodo. But remarkably, Dory was pretty healthy, even if she was a little thin.
Now Dory is learning how to relax at her foster home, where she can be around a family as well as other dogs.
"The first couple of days were a bit stressful, but she has now settled in and is blossoming," Tucker said. "Like all greyhounds, she loves to sleep and can't get enough of relaxing on the sofa or on the deck in the sun."
As Dory is gaining back the weight she lost, her rescuers are starting to keep an eye out for new homes that would be ideal for her.
It's uncertain whether she would be amenable to sharing her home with cats, but being around other greyhounds seems to be a priority for Dory. She loves socializing with her own kind.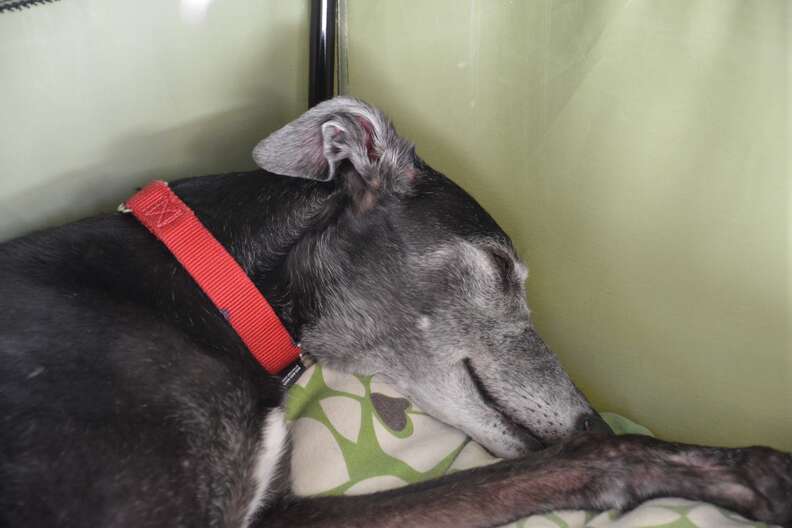 "It's amazing how much TLC and some good food can change a dog's life!" Tucker added. "I really believe she knows that she is safe again after her traumatic experiences of the past few weeks."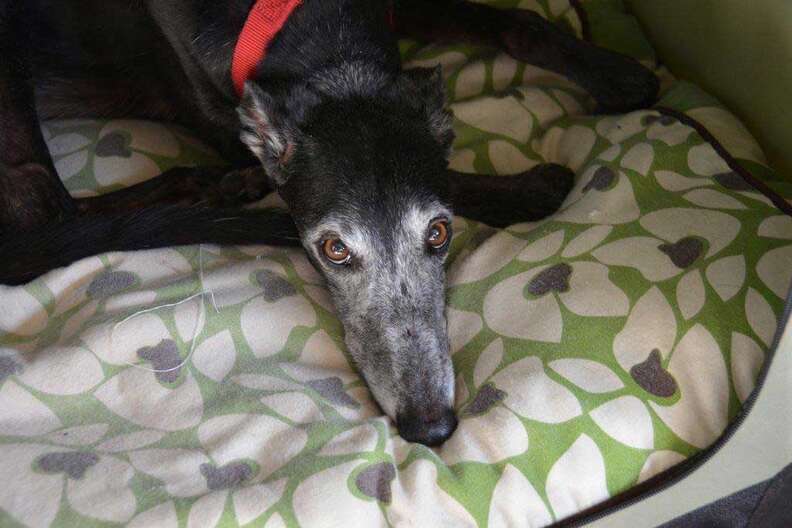 You can help dogs like Dory by
donating to GPA Houston
. If you live in the Houston area and think your home would be perfect for Dory, you can
contact GPA Houston
.
If you don't live nearby, you can still give a forever home to a dog in need: Meet Dodo Adoptbot, an interactive guide for new pet parents. Get started on
Facebook Messenger
or text HOME to 38349.