The problem with Bobo was his teeth. At least, that's what his original owner thought. While there didn't seem to be anything functionally wrong with his teeth, there were aesthetic issues — instead of having perfectly straight canines and incisors, Bobo's teeth were slightly lopsided.
Bobo, a 2-year-old Italian greyhound, had been born into a puppy mill in South Korea. His original owner bought Bobo to use him as a show dog. But when Bobo's puppy teeth fell out and his adult ones grew in crookedly, the owner decided that he didn't want him anymore.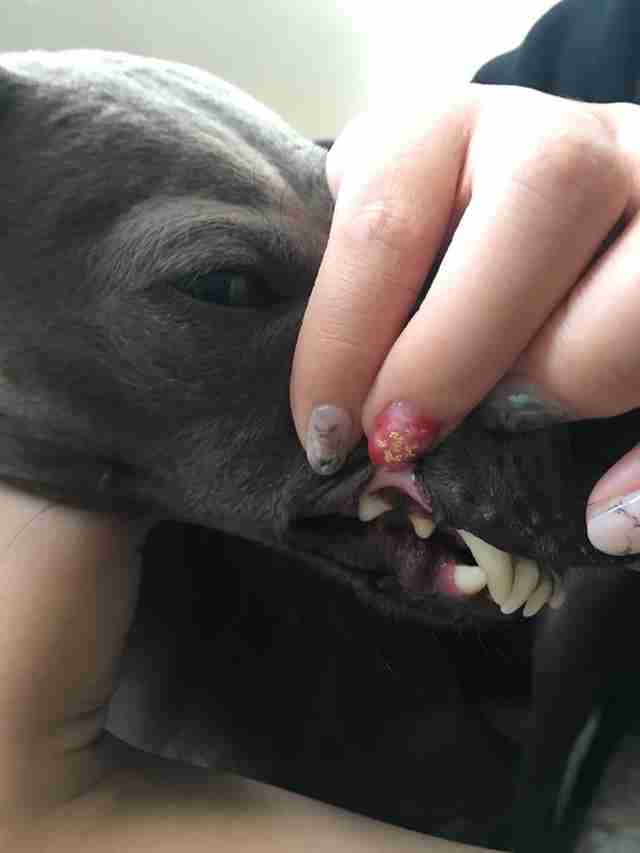 "Bobo was useless, so he wanted to get rid of the dog," Ek Park, founder of Free Korean Dogs, the organization that helped rescue Bobo, told The Dodo.
Luckily for Bobo, a veterinarian, Hyun-Wook Cho, who works at the Episode Animal Hospital in Daegu, Korea, heard that Bobo's owner didn't want him anymore, and offered to keep the dog at the clinic.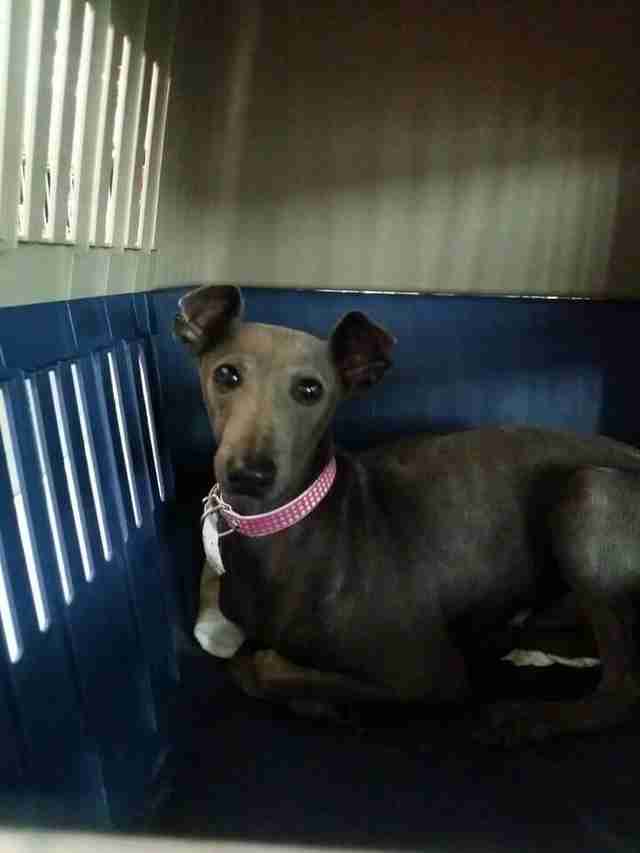 "The vet is really compassionate, and a really nice person, and we bring our rescue dogs to the hospital all the time," Park said. "The vet thought he [Bobo] would be adopted very quickly."
But things didn't turn out this way — no one was interested in adopting Bobo, and he ended up living at the veterinary hospital for an entire year. And every day he spent there, he got more and more depressed. He didn't want to eat; he didn't want to drink; he didn't even want to move.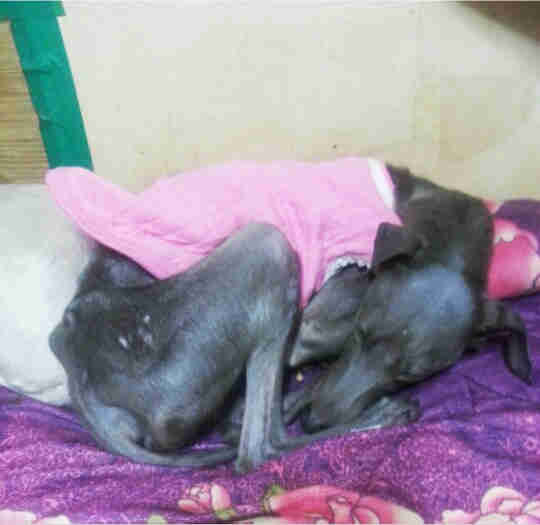 But then, in March, Bobo's luck finally changed.
Ms. Jung, a woman who cares for hundreds of rescue dogs at her home in South Korea, came into the vet hospital and saw Bobo in his kennel.
"She asked what was going on with the dog, and of course, the vet told her the story," Park said. "And she said, 'You know what? Nobody would be happy living in a hospital like this in a tiny cage in the back. He's going to die soon.' And he looked like he was going to die."
Ms. Jung already had a house full of rescue dogs, but she decided that she had room for one more.
"She said, 'Let me just take him. If he's going to die, he's going to die in my arms — not in the cage alone,'" Park said.
So Ms. Jung took Bobo home — but he didn't die. Instead, he started to eat.
"He ate like crazy," Park said. "He was like a vacuum. And on the third day, he walked around and played with other dogs."
A month later, Bobo was a completely different dog.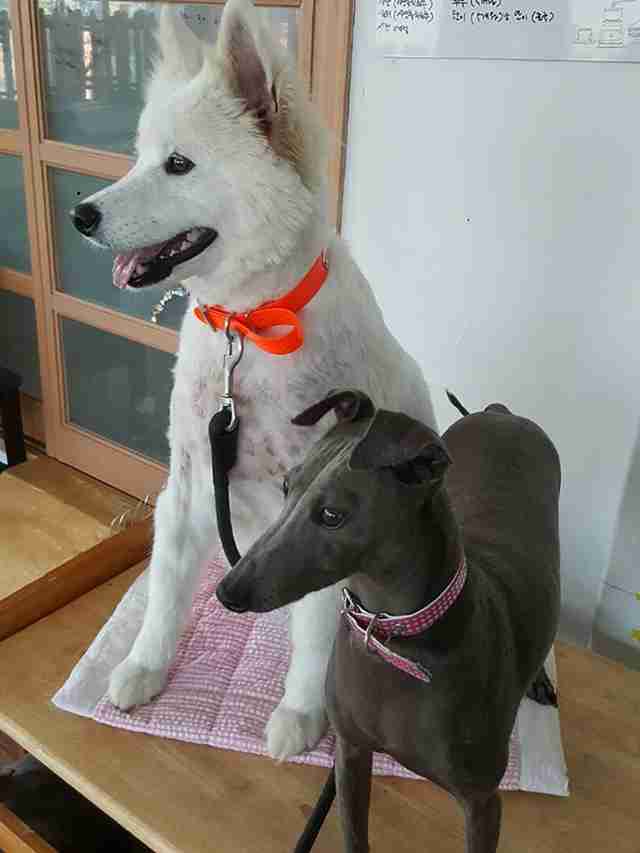 "He had shiny skin and everything looked normal," Park said. "It's kind of amazing."
Since Ms. Jung cares for more dogs than she can find homes for, she works with Park to transport many of her rescue dogs to North America. Last Sunday, it was Bobo's turn — he flew to Toronto, where he had a family ready to adopt him.
"Seanna and I are so happy to have Bobo join our family, and now we're just trying our best to gain back his trust in people," Louis Lin, Bobo's new dad, told The Dodo.
"Bobo has been amazing the past three days," Lin added. "He knows to do his business outside, is very gentle with Dobby [our other rescue dog] and loves to cuddle. He sleeps on the bed with us every night and he sleeps like a rock — nothing wakes him."
"I am so happy to see the poor baby Bobo finally with his forever loving family," Park said. "No more loneliness, fear and suffering."