Dog Wearing Cone Of Shame Gets A Special Friend Who's Just Like Him
It makes him feel less alone ❤️
Zep has been with his family since he was just a puppy and is one of the happiest, goofiest dogs around, despite the many issues he's faced throughout his life. The now 10-year-old dog was diagnosed with cancer at the age of 3, and has been dealing with different treatments ever since. The cancer has also weakened his immune system, causing him to get sick a lot — which means he spends a lot of time wearing the cone of shame.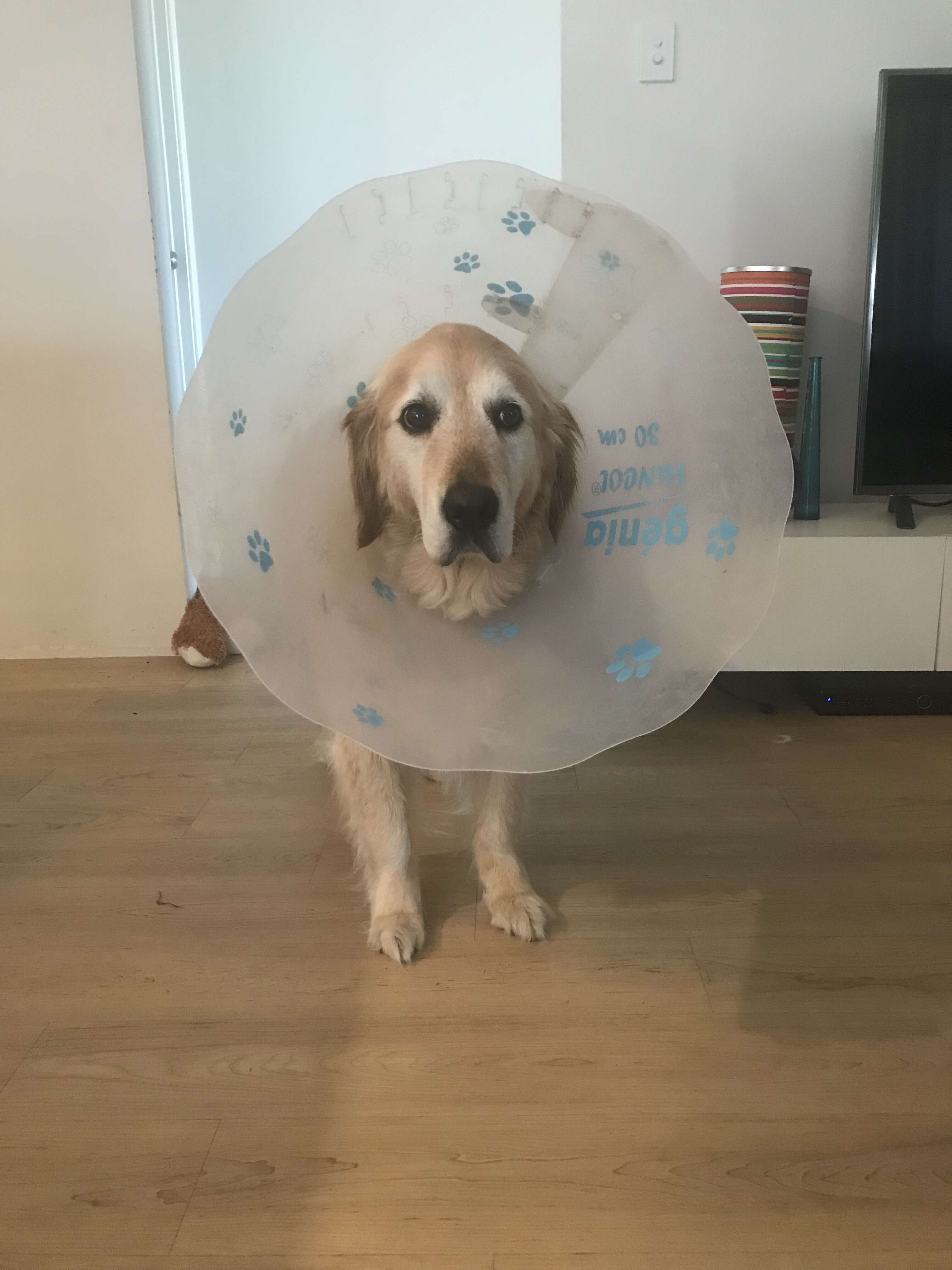 "He has had to deal with a lot in his life, the poor boy," Amber Gerick, Zep's mom, told The Dodo. "He gets sick quite easily. The most common thing he gets is dog dermatitis. He will be fine one minute, and covered the next. He doesn't really get super bummed about wearing the cone, as he is kind of used to it."
With all of the sicknesses and procedures Zep has had to endure, he's pretty much a pro at wearing the cone of shame by now. He never fights it, and while he doesn't exactly love it, at this point, he knows how to cope with it.
Zep absolutely LOVES toys, and his favorite one is a duck toy named Quackity. Zep adores Quackity and snuggles and plays with him all the time …
… sometimes a little too much …
… and the fluffy yellow duck seems to bring him a lot of comfort and joy.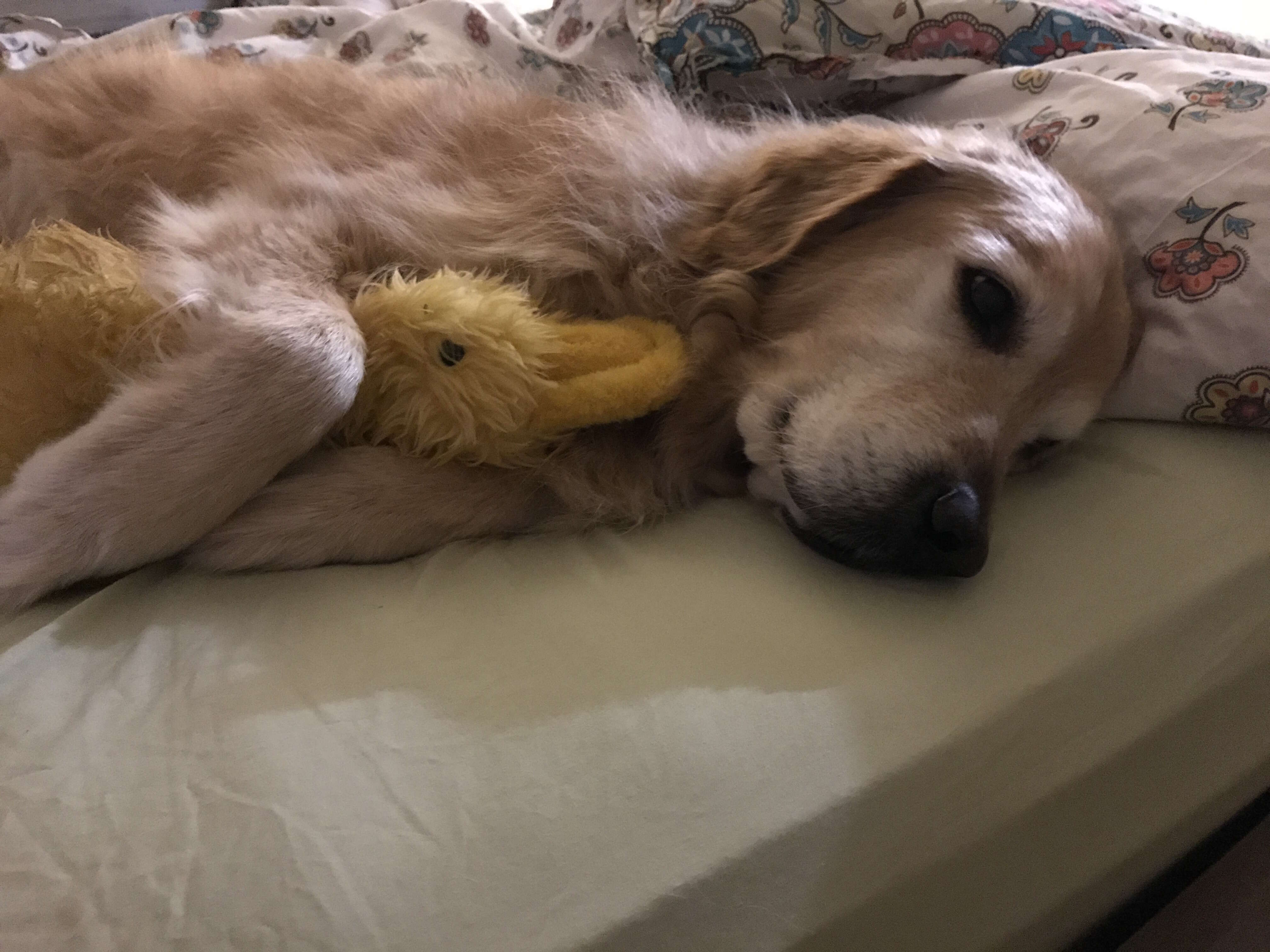 Zep's mom knows how much he loves toys, and so when he had to wear the cone again recently, she decided to bring out a very special toy …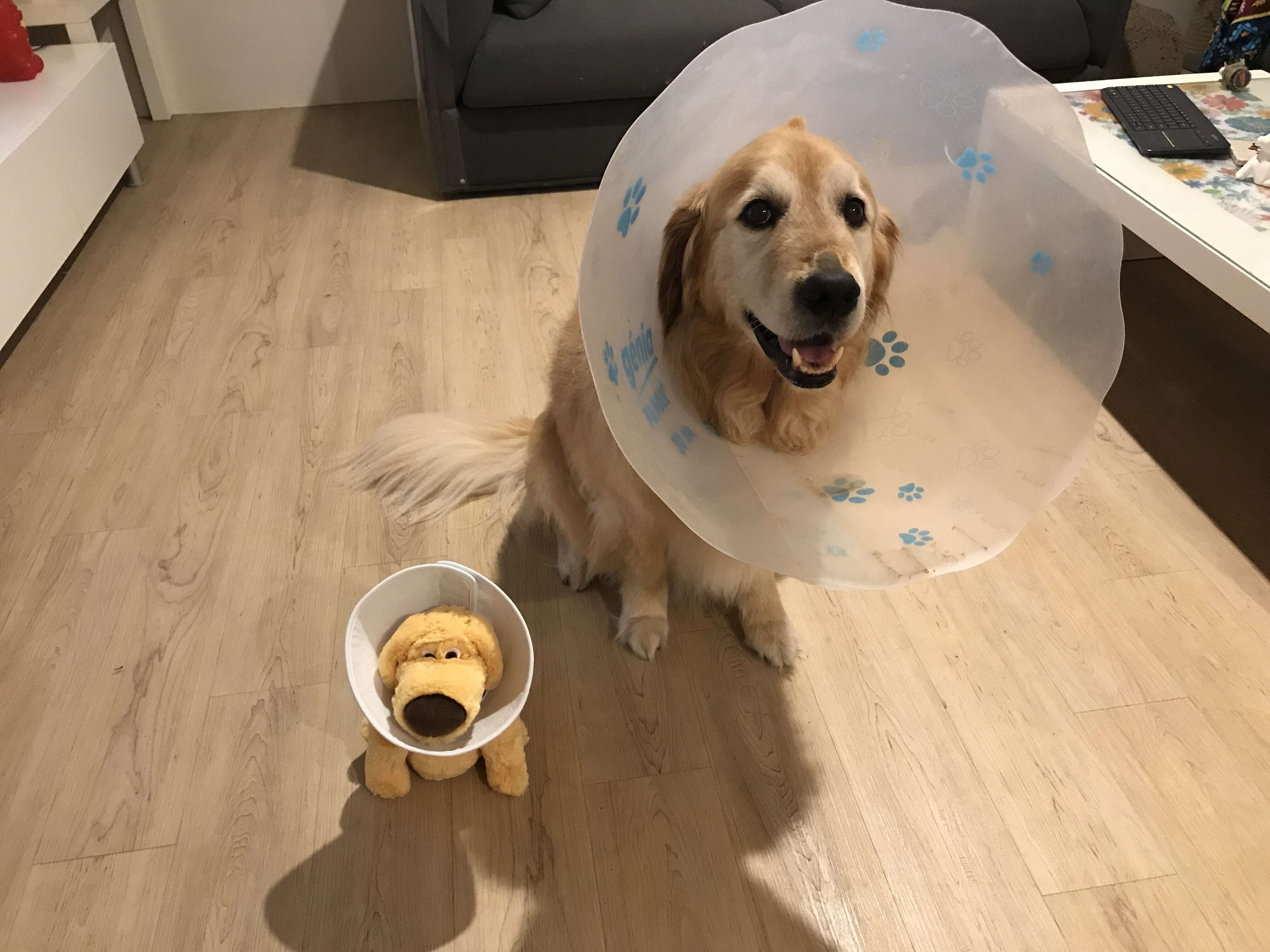 Gerick had bought the stuffed Dug toy in Disney World on her recent honeymoon, and later realized that he would make the perfect buddy for Zep, and might make him feel a little less alone while wearing his cone.
"I love him so much it's ridiculous," Gerick said. "He just makes me smile every day and I don't know what I would ever do without him."